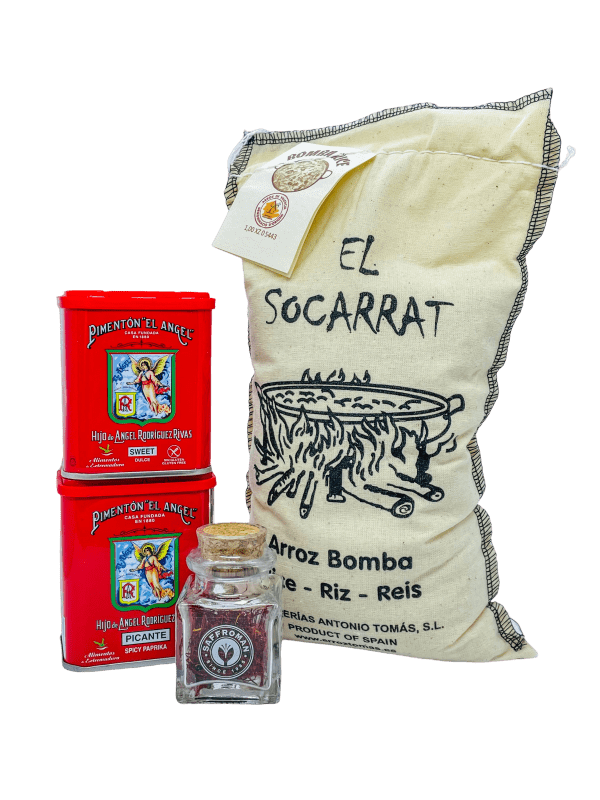 Spanish Bomba Paella Pack
Introducing the Spanish Bomba Paella Pack, your passport to the savoury and aromatic world of authentic Spanish cuisine. Elevate your culinary expertise with this curated selection, featuring the renowned Bomba rice, pimenton de La Vera (paprika) and azafran (saffron).
Unleash the paella maestro in you and transport your taste buds to the sun-soaked shores of Valencia!
This Pack includes:
El Socarrat Bomba Rice 1kg
El Angel Sweet Paprika (Pimenton) 75g
El Angel Smoked Spicy Paprika (Pimenton) 75g
Antonio Sotos Saffron 1g
Country of Origin: Spain
Share