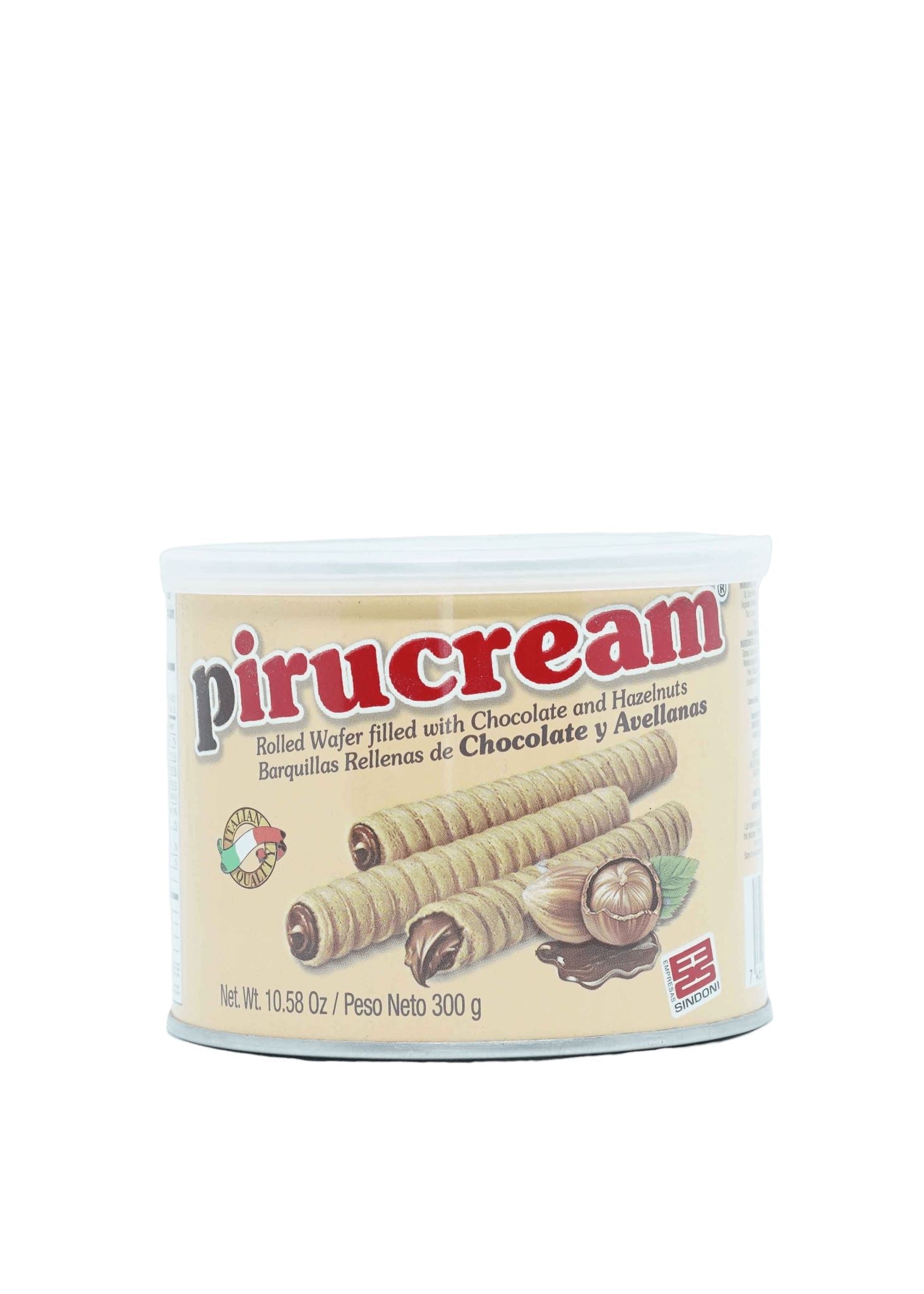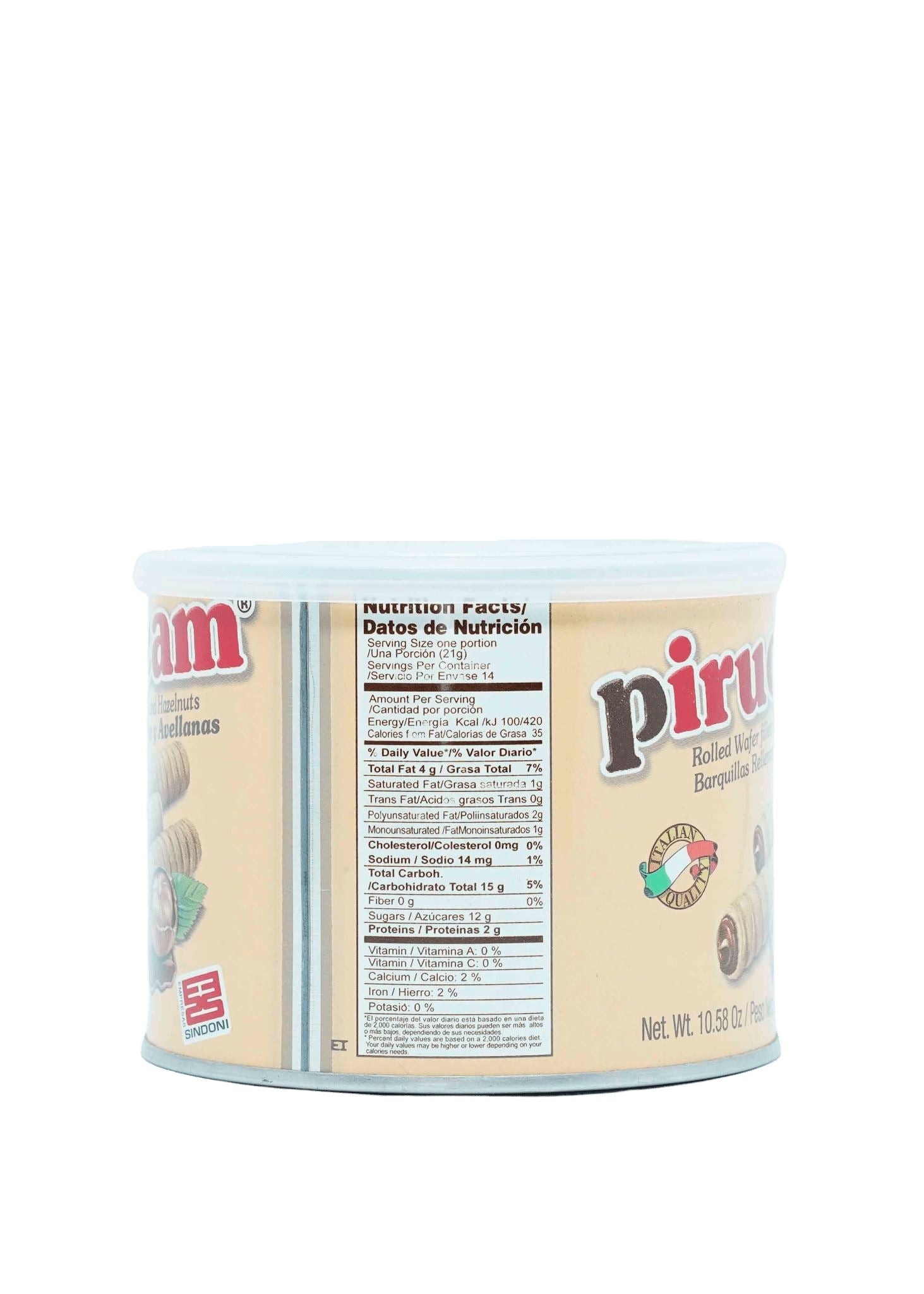 Pirucream Rolled Wafer 155g / 300g
Pirucream is the famous rolled wafer filled with chocolate and hazelnuts Pirulin conceived and created in 1980 in Venezuela.
These wafer sticks are fine and delicious. When we say most Venezuelans can't resist a Pirulin, it's not an overstatement. 
Have a little taste of them as the decoration for your ice cream and milkshakes, to garnish desserts or as an ingredient in them. You can also eat them by themselves, but beware: once you eat one, it'll be hard not to finish the whole tin!
Brand: Sindoni Group
Country of Origin: Dominican Republic

Net Weight: 155g / 300g
Share