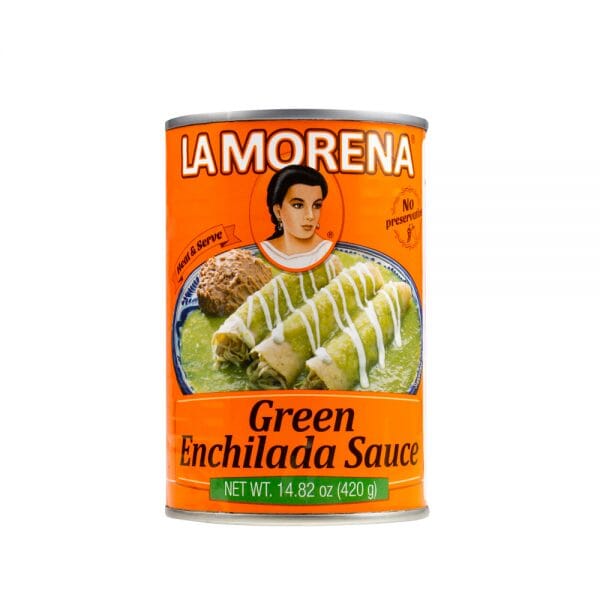 La Morena Green Enchilada Sauce 420g
La Morena Green Enchilada Sauce is the perfect ingredient to make traditional Mexican enchiladas. The way to use the Green Enchiladas Sauce is: open the can, heat and serve!
What's the difference between Green Enchilada Sauce and Salsa Verde?
The main difference is that Enchilada Sauce is cooked, and Salsa Verde is raw. Enchilada Sauce also requires liquid - either stock or water - but Salsa Verde ingredients are simply blended together and eaten as is.
Brand: La Morena 
Country of Origin: Mexico
Net Weight: 420g
Share