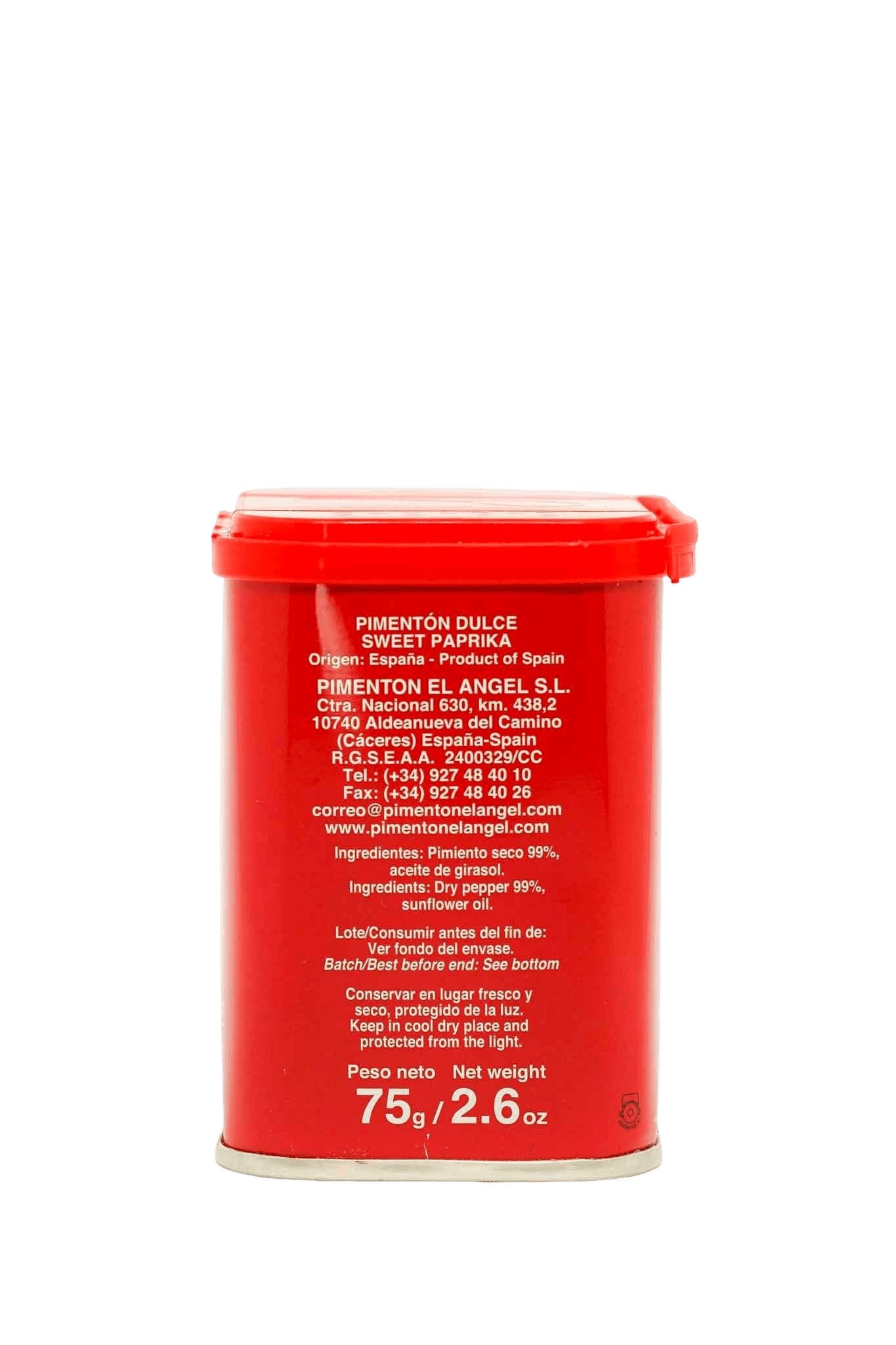 El Angel Sweet Paprika (Pimenton) 75g
El Angel is a market leader in paprika, one of the largest and best known paprika companies in Spain. It has been producing pimenton in La Vera, Extremadura since 1880. This popular Spanish paprika is dried slowly over an oak burning fire for several weeks, then stone-ground into a silky fine powder. The result is a sweet, cool, smoky flavour. 
As a result of its unique taste, El Angel paprika brings something special to any dish in which it is used. No other paprika comes close to match its exceptional flavour. It is one of the small, often overlooked ingredients that is essential to recreate the authentic flavours of many unique Spanish dishes. It is perfect for spicing up a paella, stews, sausages, roasted or grilled meat and vegetables.
Brand: Pimenton El Angel S.L
Country of origin: Spain
Net Weight: 75g
Share