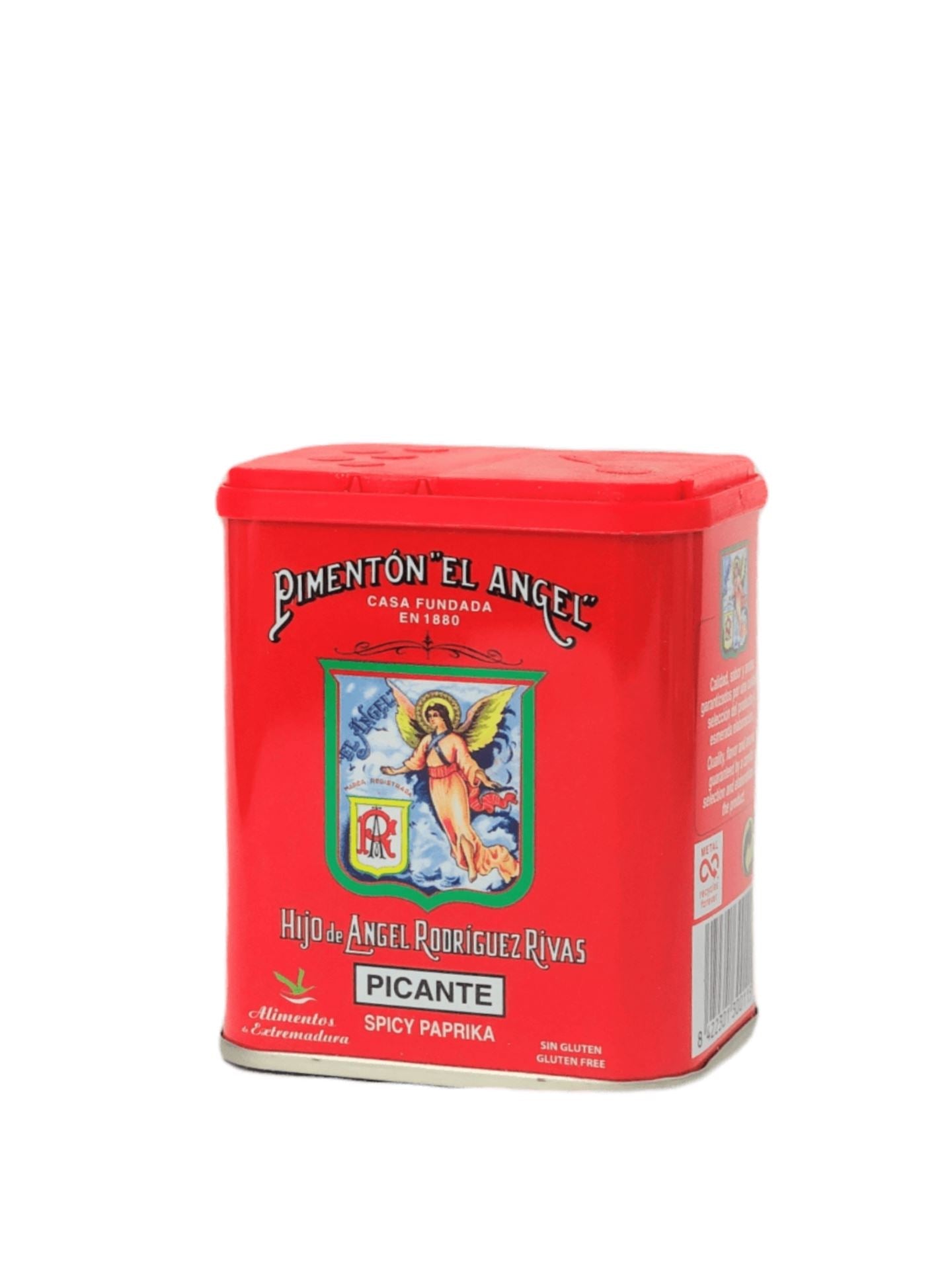 El Angel Smoked Spicy Paprika (Pimenton) 75g
For over 135 years Pimenton El Angel has been producing in La Vera, Extremadura. It remains family owned today. Pimenton El Angel still uses the same traditional methods and works with farming families who have been growing for them for many generations. El Angel is widely recognized as producing one of the best pimenton produced in Spain.
The peppers are left to ripen until late in the season, then handpicked, slow roasted and stone ground multiple times. These methods lead to a deep smoky flavour, intense colour and aroma.
Brand: Pimenton El Angel S.L
Country of origin: Spain
Net Weight: 75g
Share