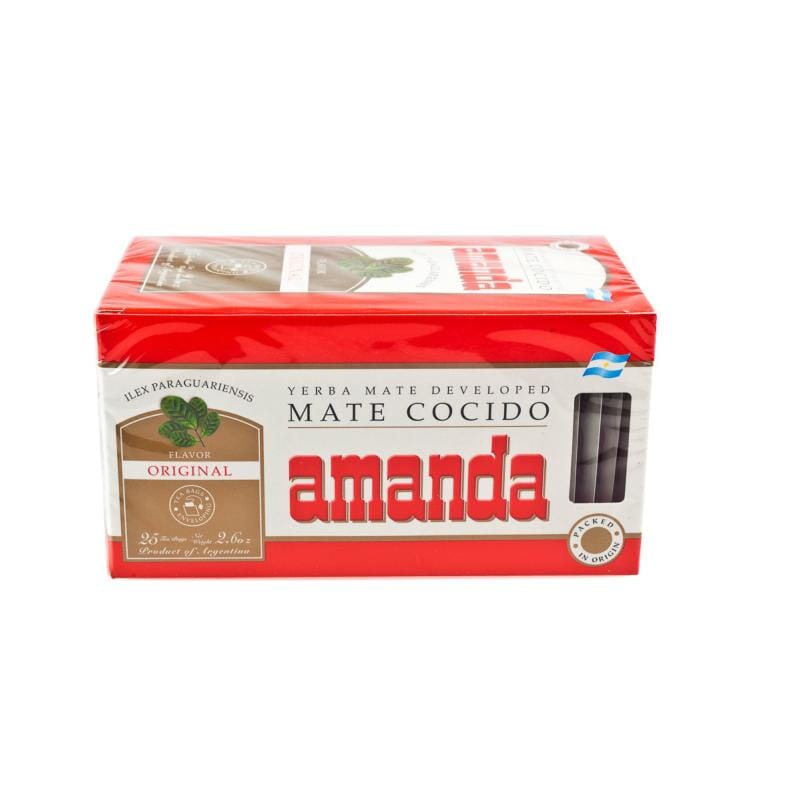 Yerba Mate Amanda Tea Bags x25 (Mate Cocido) 75g
Amanda Original Yerba Mate packed in individually wrapped tea bags (25 x 3g).
Mate in tea bags is a different and practical way to enjoy yerba mate; which is originally prepared using loose mate leaves.
How to prepare a Mate Cocido? Just bring fresh water to a boil and then pour directly over the mate tea bag, allowing it to settle for five minutes. Then add milk and sugar to taste, and enjoy!
Best Before Feb 2024
Brand: Yerba Mate Amanda
Country of Origin: Argentina
Net Weight: 75g (25u/3g)
Share