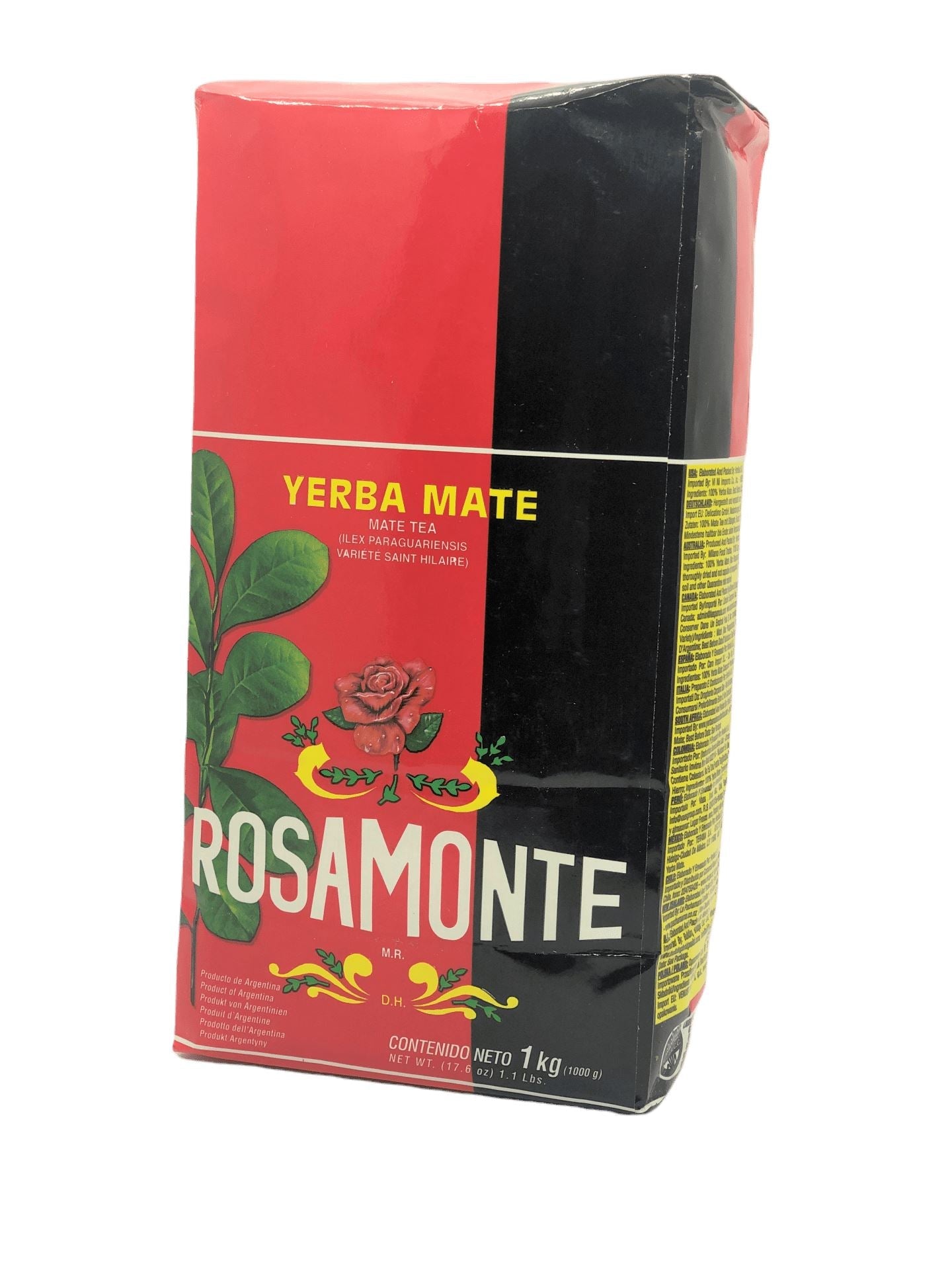 Yerba Mate is obtained from a natural plant of unmatched flavour and remarkable qualities that grows exclusively in certain subtropical regions of South America, denominated ilex paraguariensis. 

The leaves of the plant, after being dried, chopped and ground into a powdery mixture (Yerba Mate), are steeped in hot water to make a beverage known as mate. When served cold, it is called terere.
Yerba Mate has existed for many centuries and consolidated its position as the number one drink for millions of people in Argentina (world's leading producer), as well as in Paraguay, Uruguay and Brazil.  For many people, especially outside South America, it may be the first time they hear the term "yerba mate". It's time to discover a natural drink like no other!
Rosamonte Yerba Mate maintains a harmonious selection process, milling and seasoning, obtaining this way the balanced flavour that characterizes it. Because of its unique drying process, this yerba mate brand has a well-bodied with a bold and smoky taste that is a must-try.
Brand: Rosamonte
Country of Origin: Argentina
Net Weight: 1kg
Share