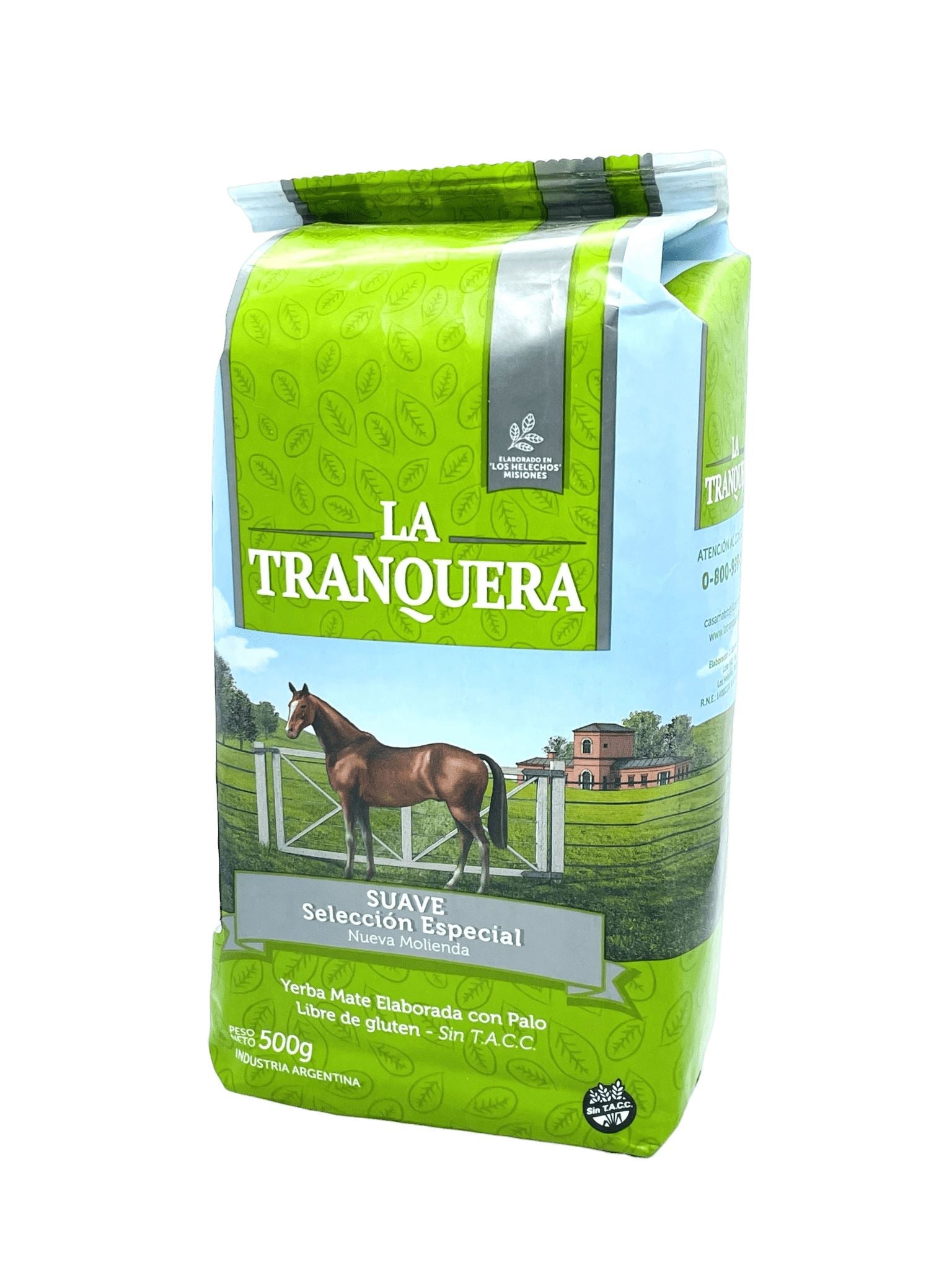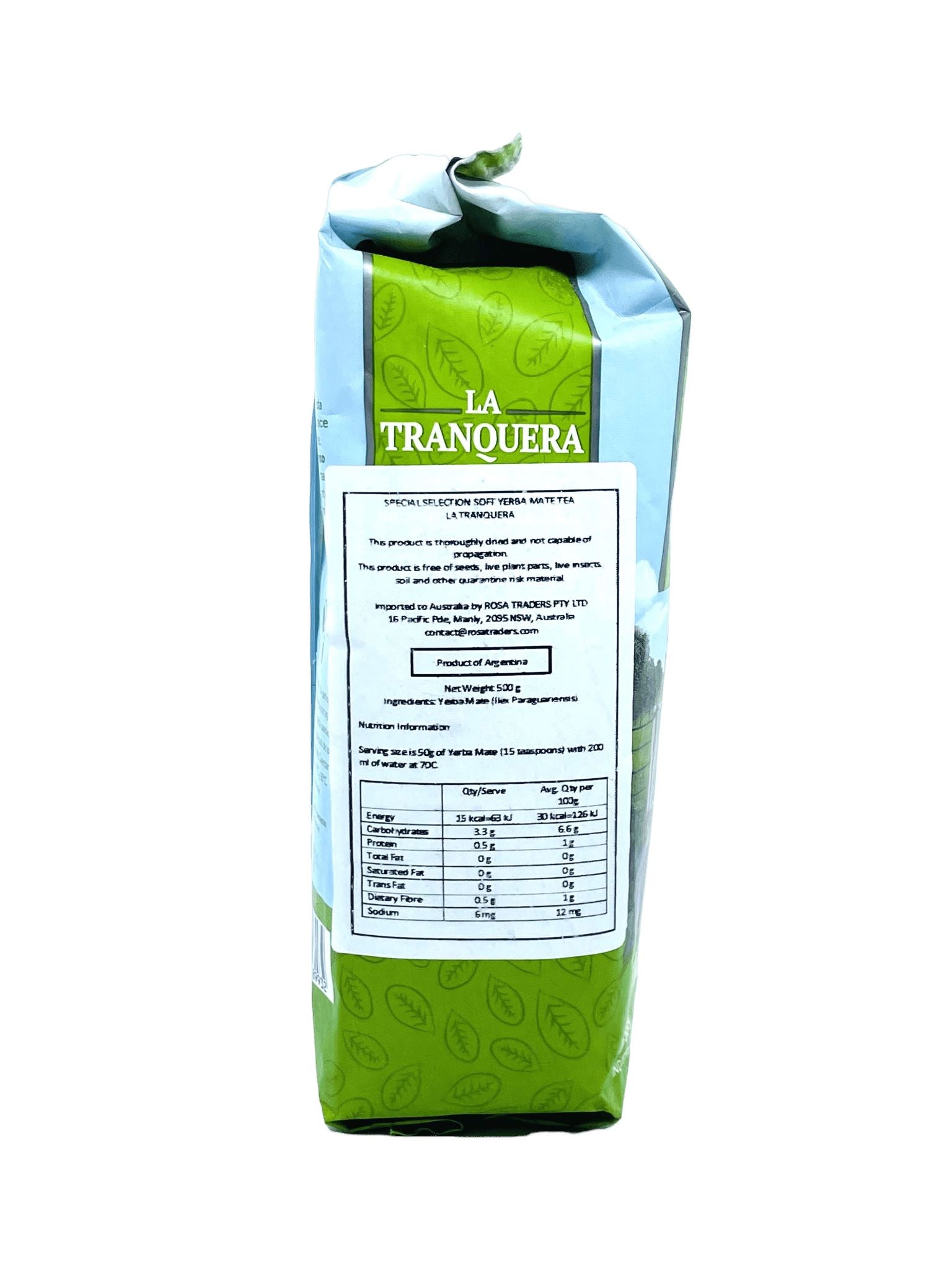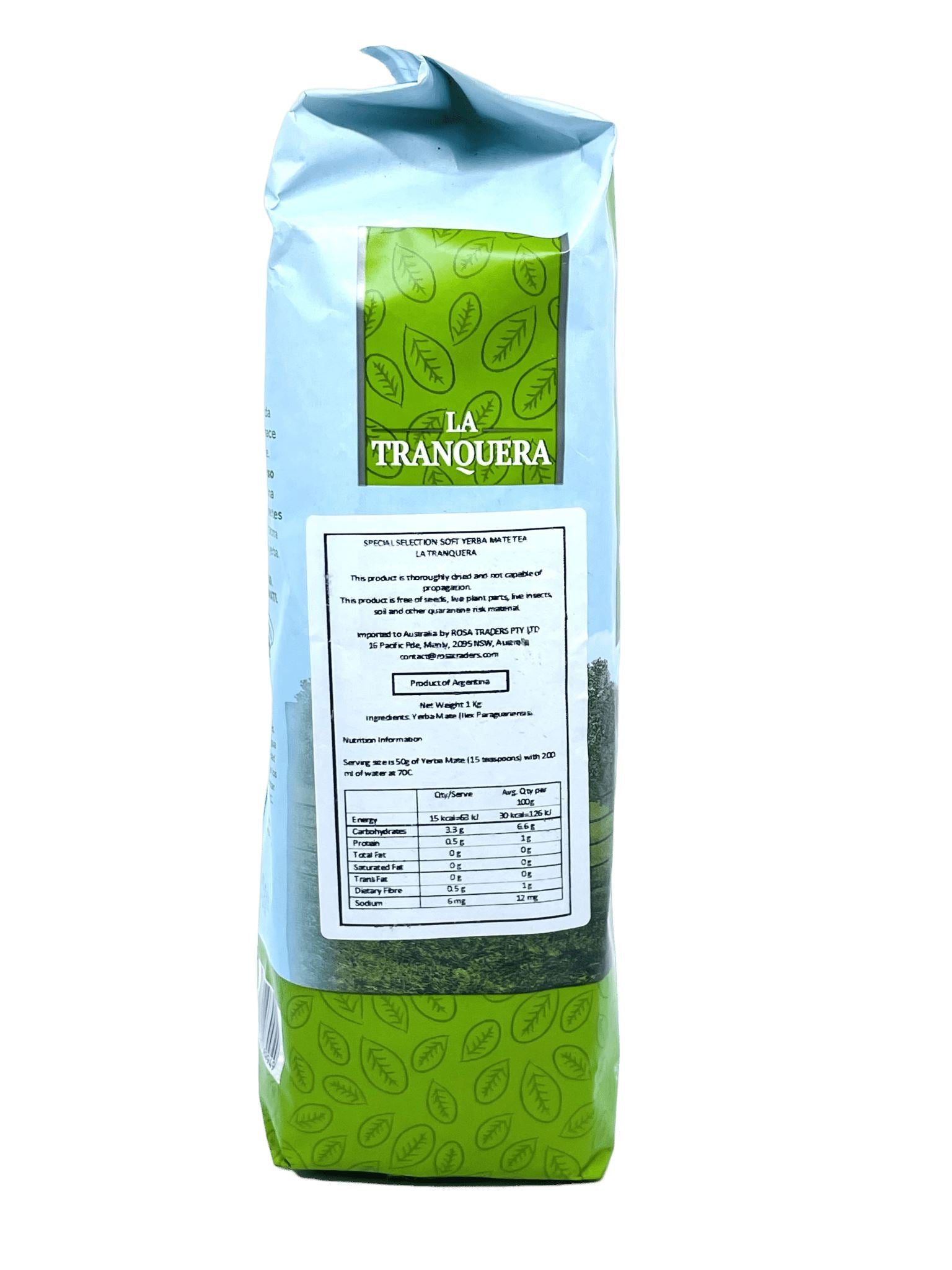 Yerba Mate La Tranquera Special Selection Soft (Suave) 500g/1kg
La Tranquera is a popular Argentinian Yerba Mate brand that will perk you up with its intense and balanced taste. It Is well-known as a strong yerba mate with a classic flavour and bolder than other varieties. Its Soft version combines the rich heritage of yerba mate with a delightfully smooth and soothing experience.
With its distinctively mild taste, La Tranquera Special Selection Soft offers a captivating combination of earthy undertones and subtle herbal notes. This delicate fusion is further enhanced by the natural sweetness that emanates from the leaves, creating a truly gratifying sensory experience.
La Tranquera is also known as a long-lasting yerba mate, so it's great for focusing on your studies or work. It is the perfect companion for those seeking a natural and invigorating pick-me-up throughout the day.
Brand: La Tranquera 
Country of Origin: Argentina
Net Weight: 500g/1kg
Share