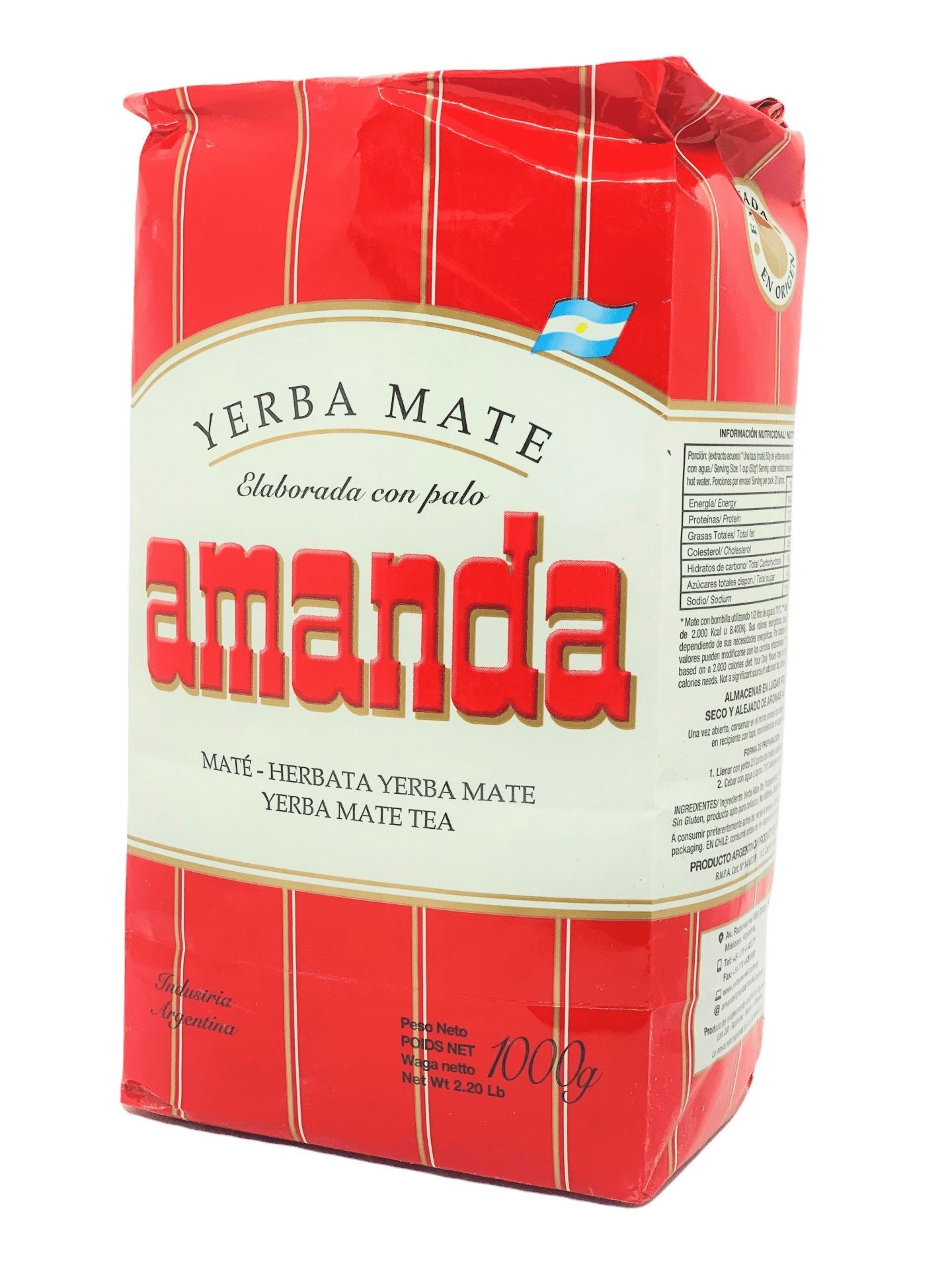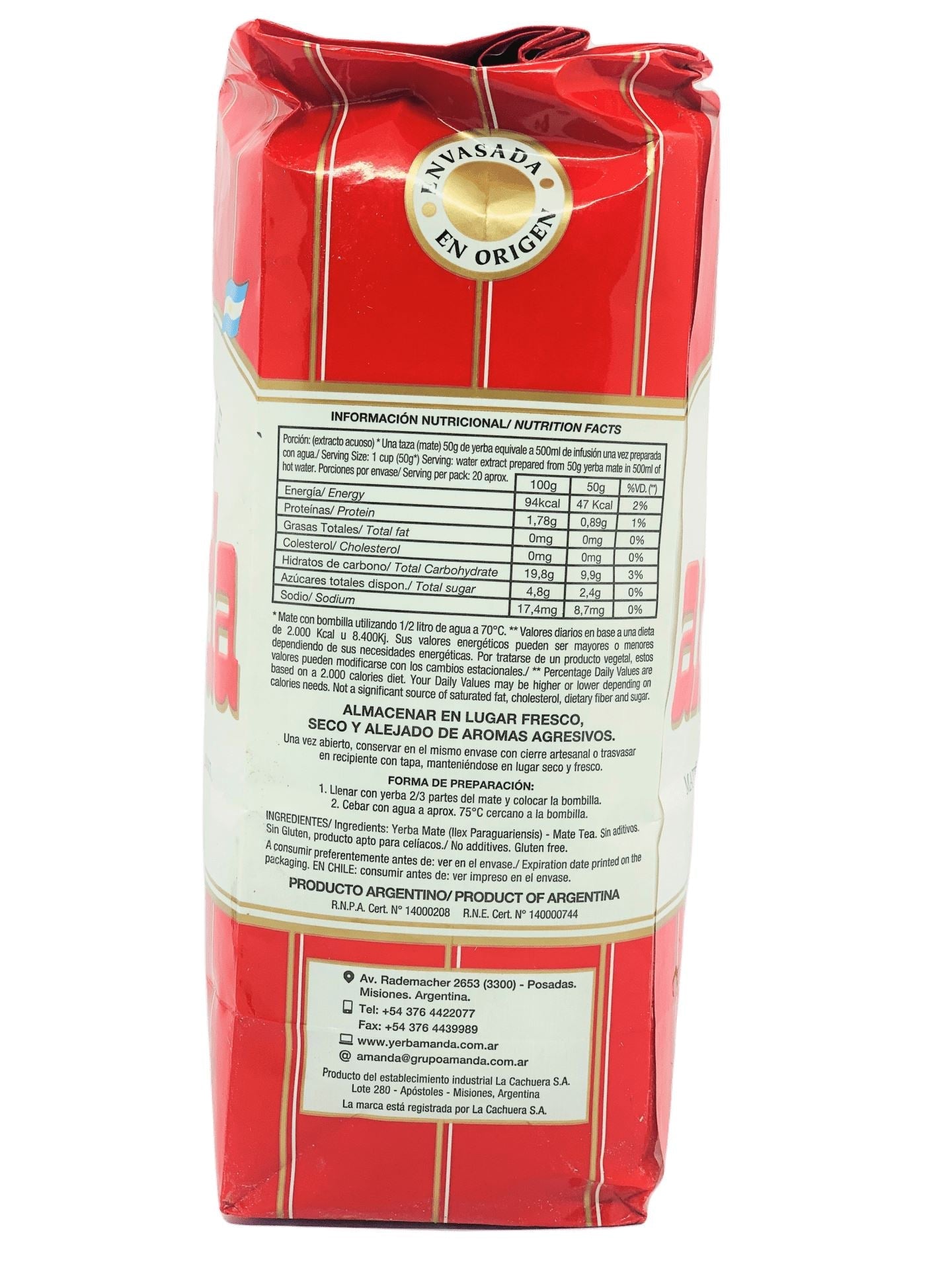 Yerba Mate Amanda - Traditional 1kg
Yerba Mate Amanda is the most ancient operating company from the province of Misiones (Argentina), with more than 90 years of experience in Yerba Mate production. They produce top quality products that combine both tradition and technological innovation.
Yerba Mate Amanda flavour stays strong throughout most of the mate. As you keep refilling and refilling, you will notice some Yerba Mate to gradually lose its taste. But even when you're near the end, Amanda stays strong and still provides some flavour for your palate. 
How to prepare Mate?
Fill ¾ parts of the mate cup with Yerba Mate.
Arranged so that it is accumulated on one side of the mate cup about 45°.
Moisten the yerba with warm water in the empty half of the mate cup.
Place the straw in the wet half of the mate cup, and then put water at 75°C always near the straw, without wetting the yerba mate.
Enjoy!
Brand: Yerba Mate Amanda 
Country of Origin: Argentina
Net Weight: 1kg
Share