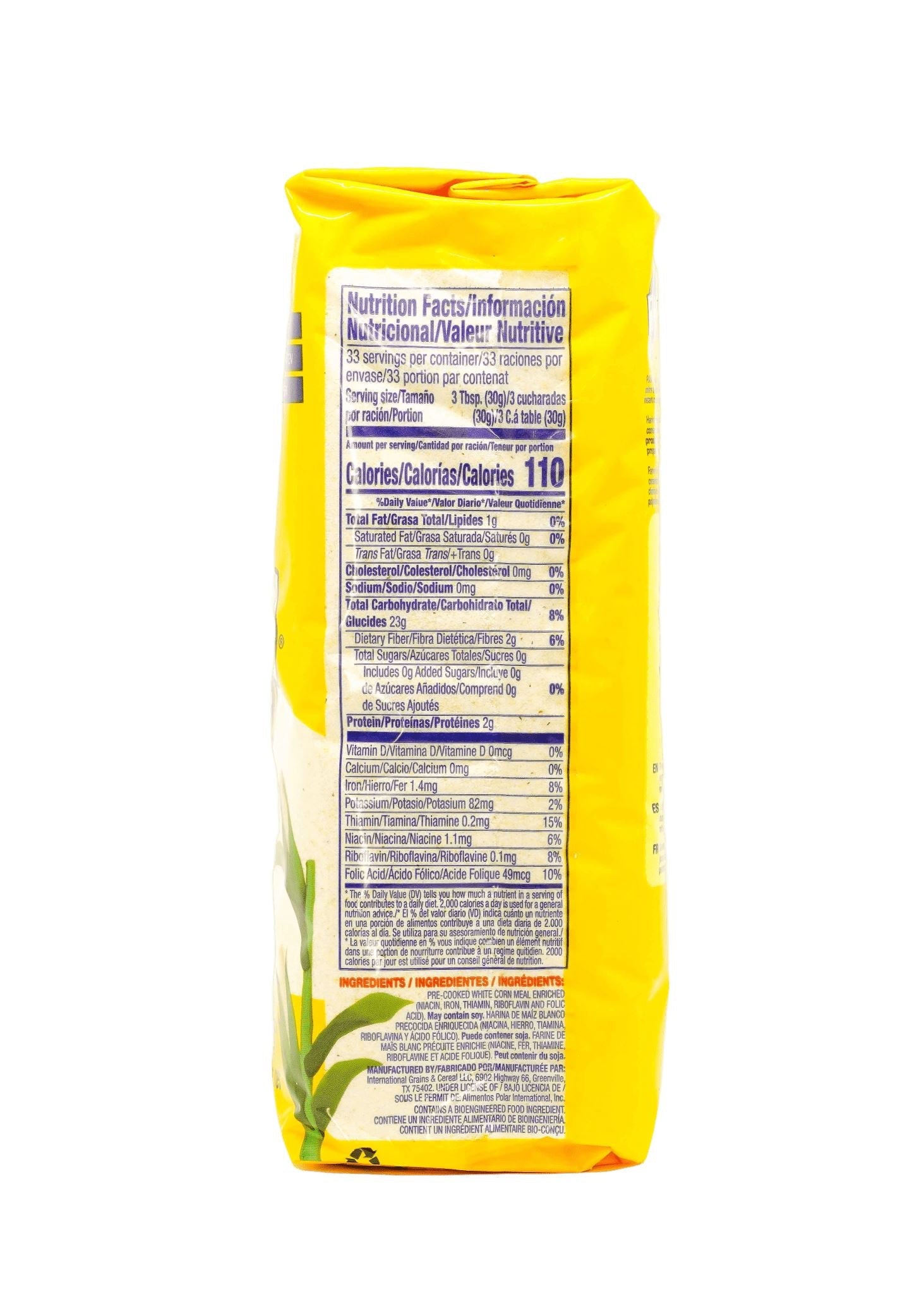 White Corn Mix/Flour (Harina PAN) 1kg
Harina PAN is the first brand of boiled maize flour in Venezuela.  It is one of the most recognized brands of cornmeal around the world. This flour is similar to the main ingredient of the Italian polenta. It contains no additives, is certified to be 100% gluten-free and is considered suitable for those with restricted diets.
Harina PAN is used to make the maize flour dough also known as "masa de arepa" or "masarepa", which is used to make Venezuelan dishes such as arepas, hallacas, empanadas and bollos. Also used to prepare several Colombian dishes. 
Harina PAN is found in varieties made from white and yellow corn.
Best Before Mar 2024
Brand: P.A.N. 
Net Weight: 1kg
Share