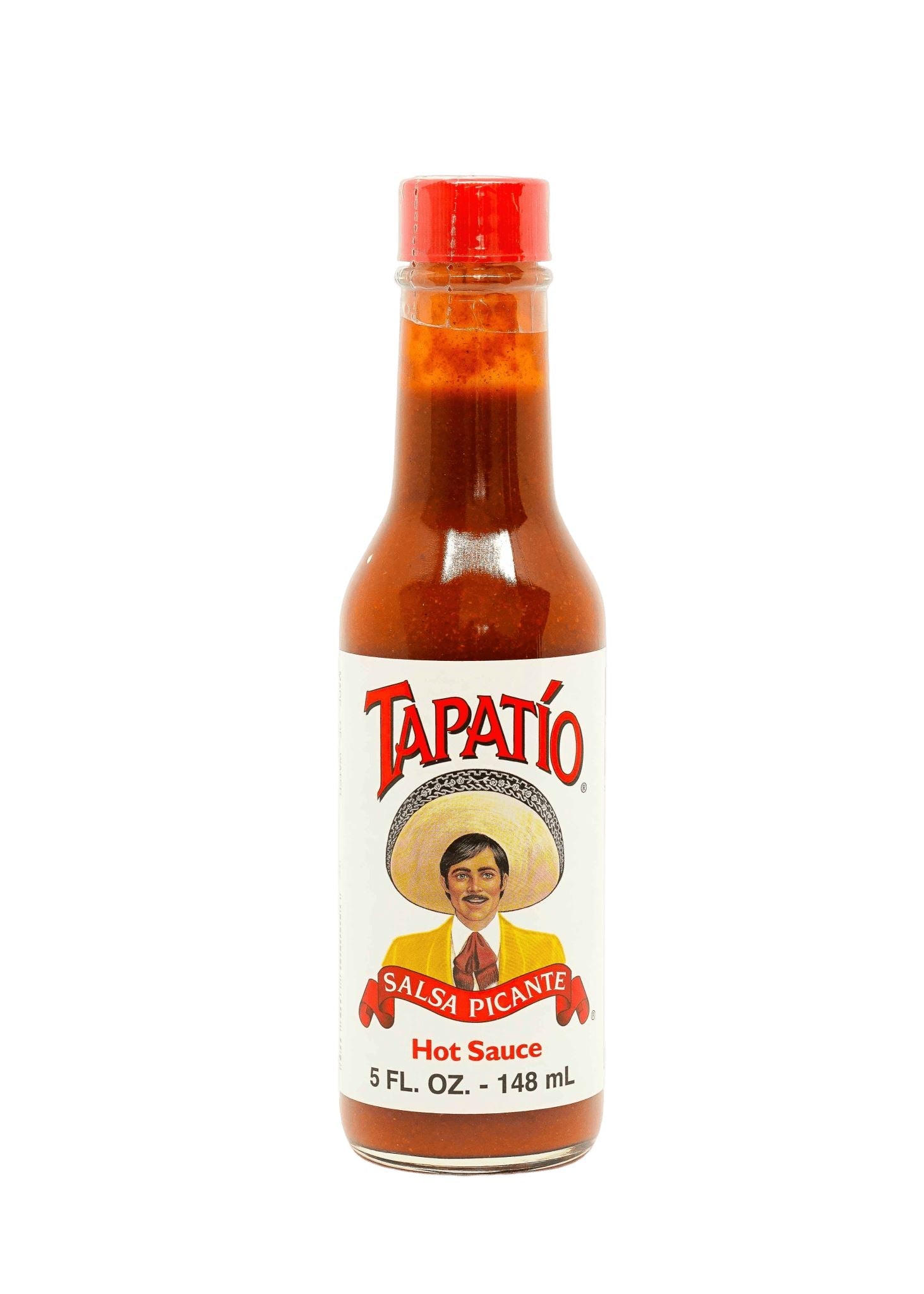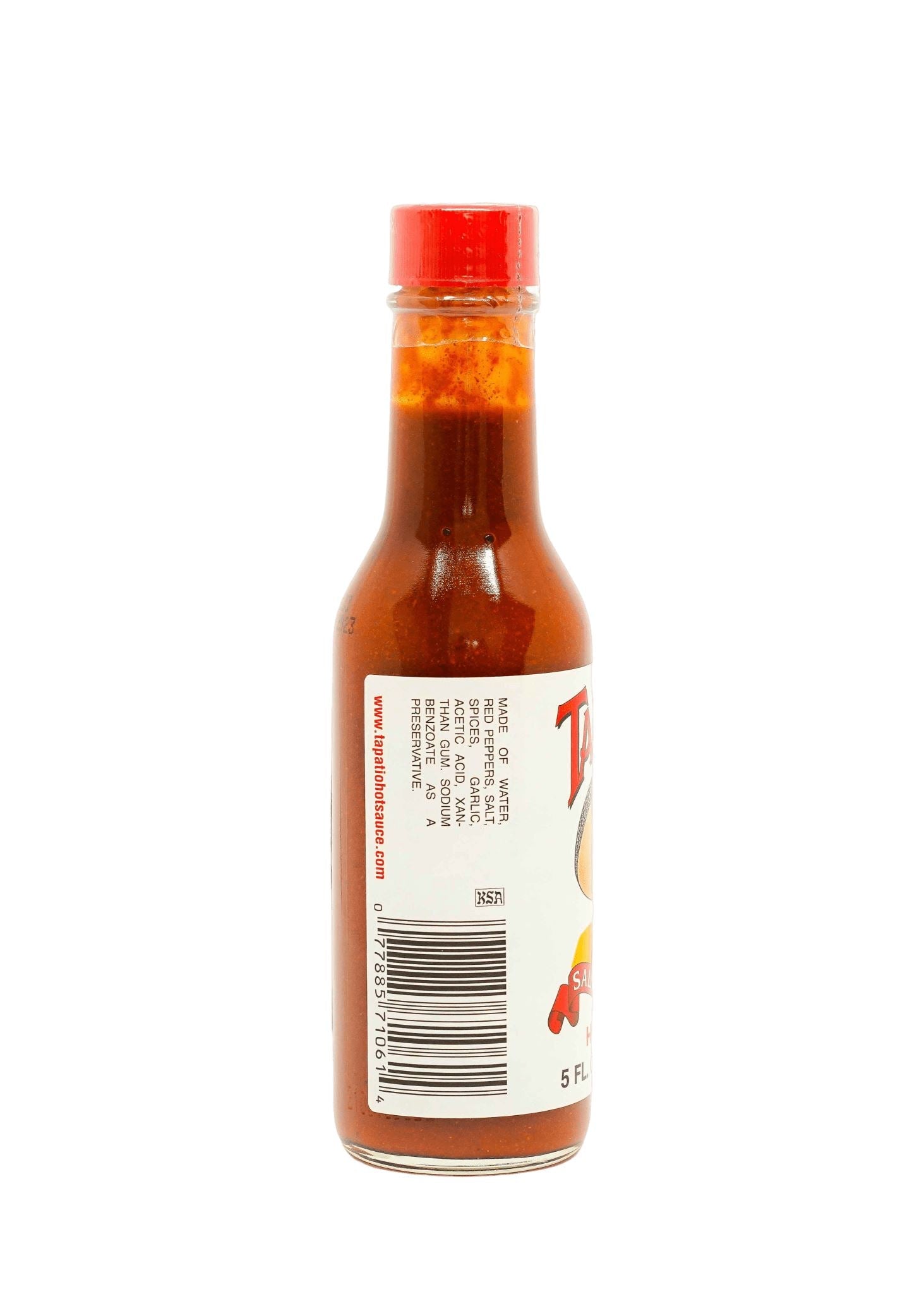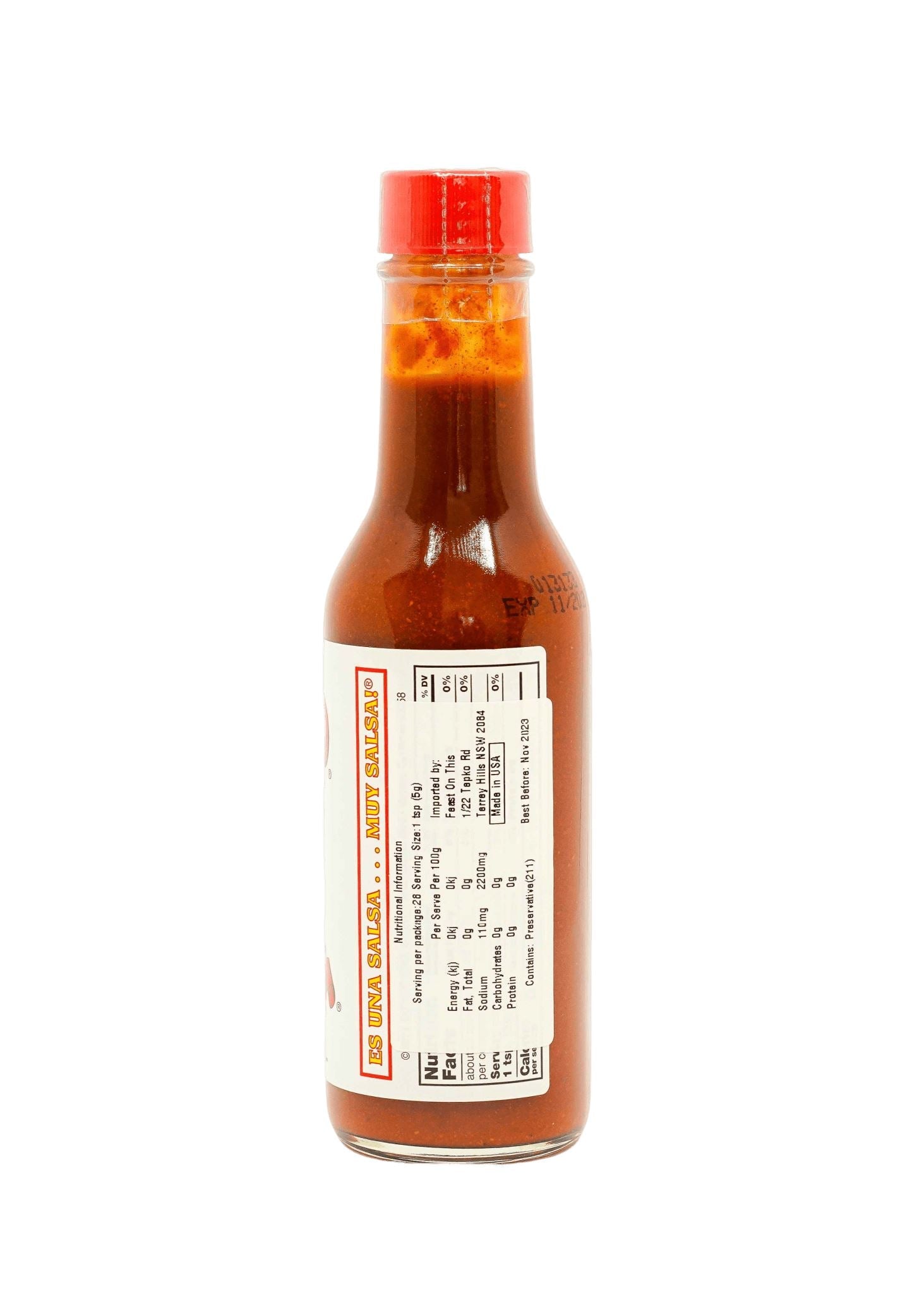 After 45 years still family owned, Tapatio Hot Sauce has never forgotten its humble beginnings.
If you like spicy and a bit of sweet, Tapatio Hot Sauce is for you. Made of a well-balanced blend of red chillies, garlic and spices, it has a bright intense red colour and a bitter spicy aroma.
Simply add a few drops to your favourite Mexican food for some added heat. Complements either chips and all sorts of tortilla based dishes, such as quesadillas, enchiladas or tacos. 
Tapatio Hot Sauce is Gluten Free, MSG and sugar free.
Scoville Heat Units: ~3000
Brand: Tapatio
Country of Origin: Mexico
Net Weight: 148ml
Share