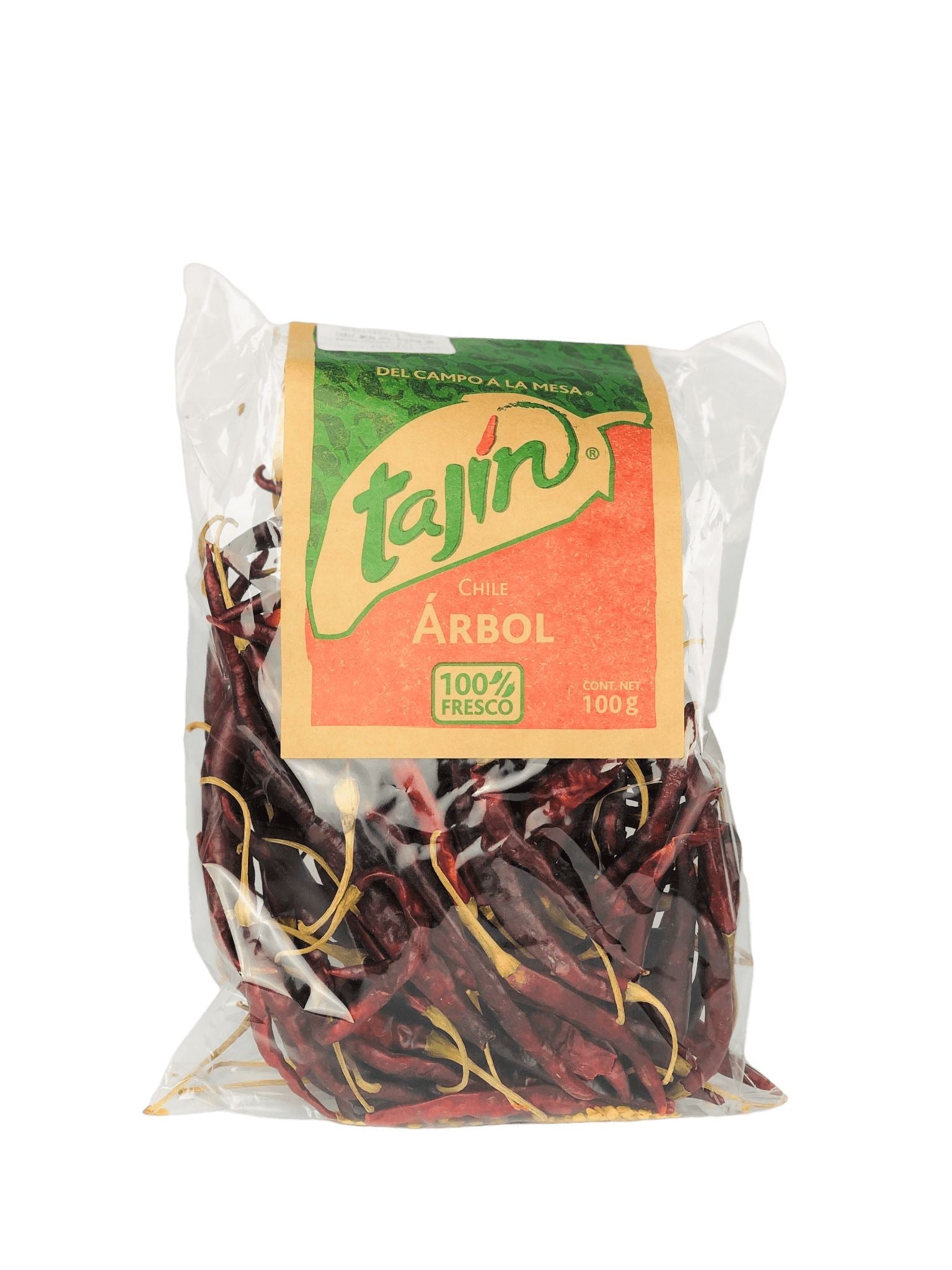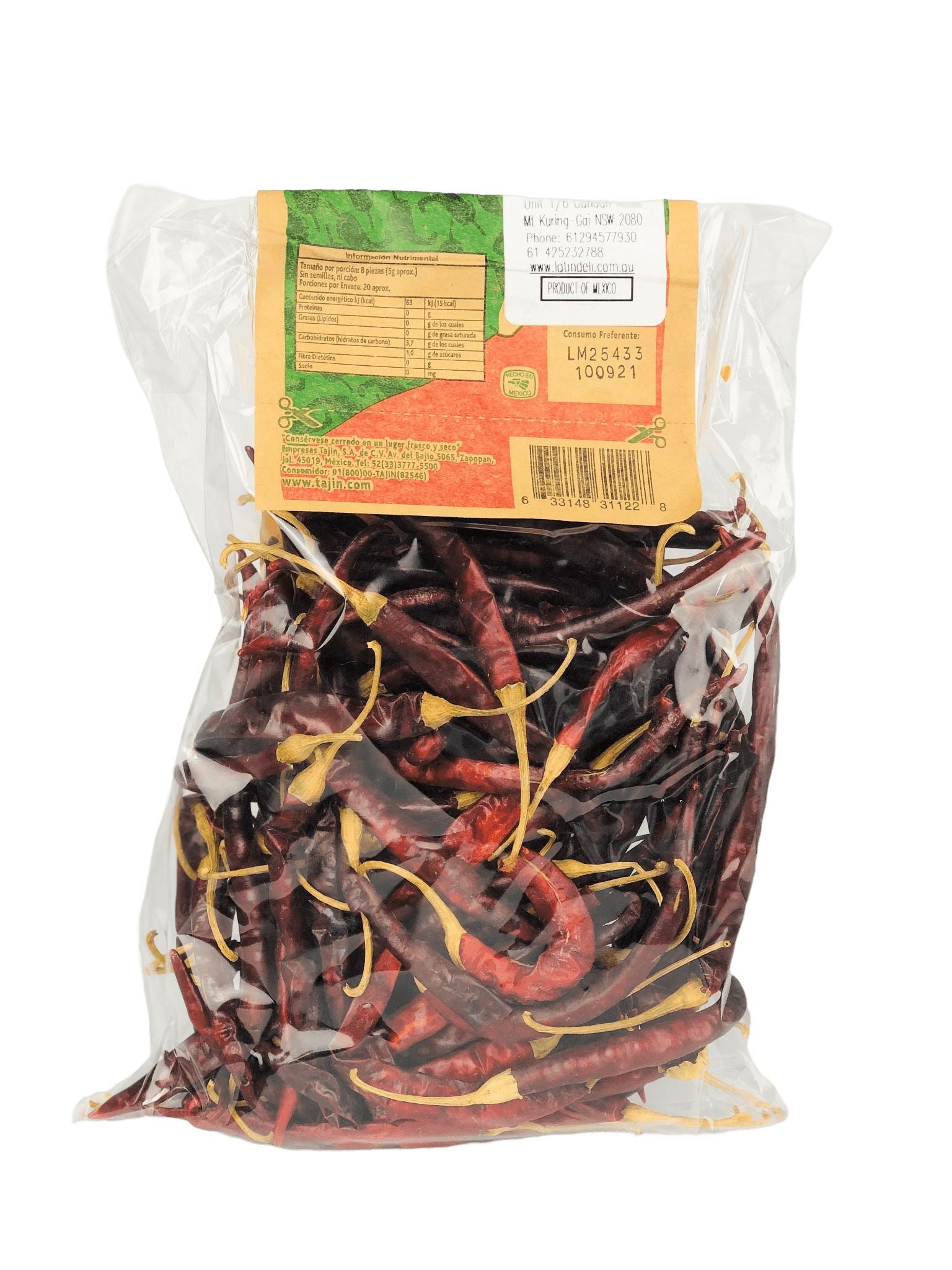 Tajin Arbol Dried Chillie 100g
Arbol chillies add a fiery hot heat to Mexican soups, stews and sauces. These chillies take their name from the Spanish word for tree, describing their long, thin appearance. Also known as bird's beak chilli, their heat ranges between 15,000 and 30,000 Scoville Units, around 12 times hotter than a jalapeno pepper! 
These bright red chilli peppers are primarily used for their heat, and are a popular choice for making hot sauces, broths or infused oils.
Brand: Tajin 
Country of Origin: Mexico
Net Weight: 100g
Share