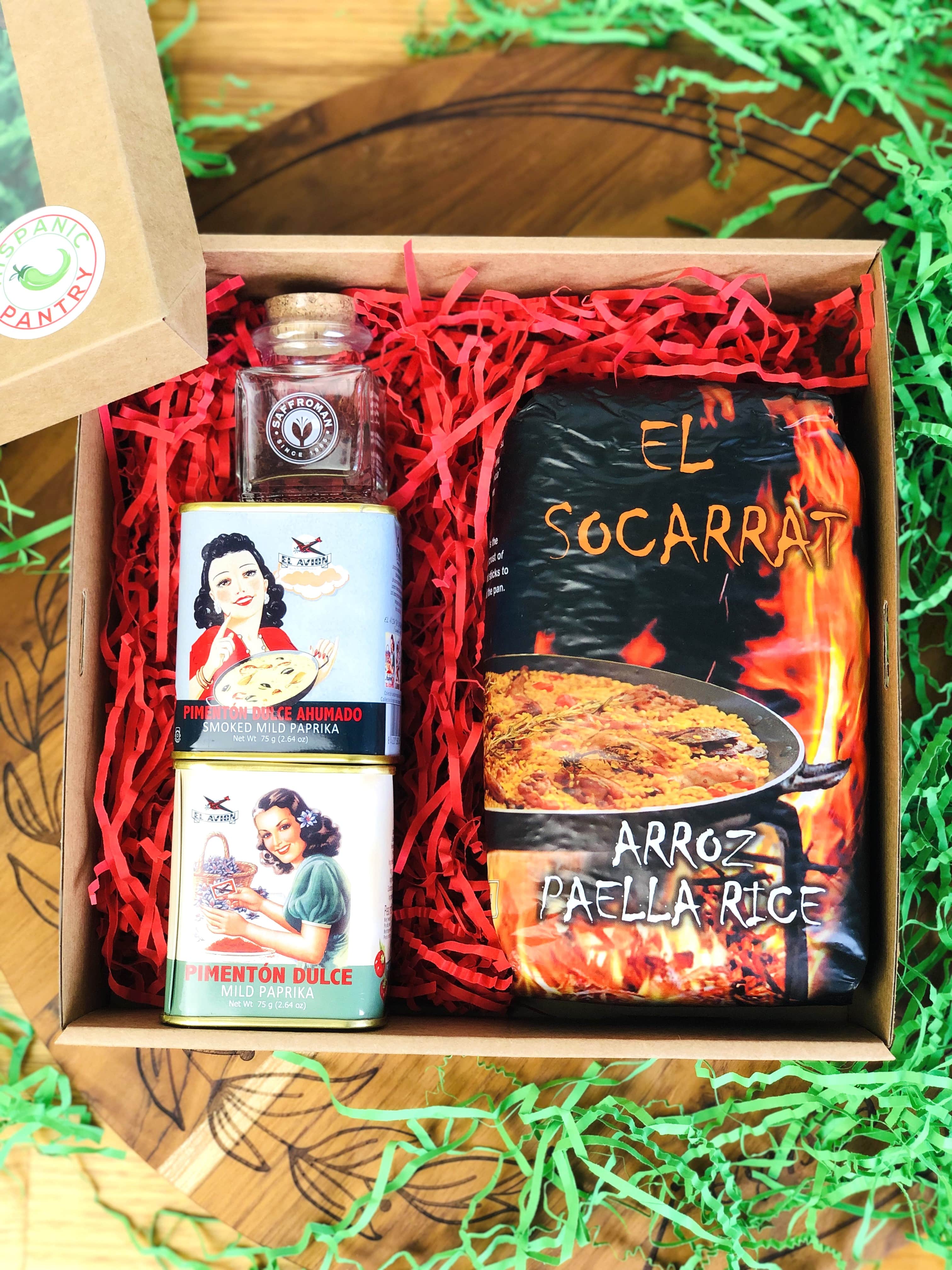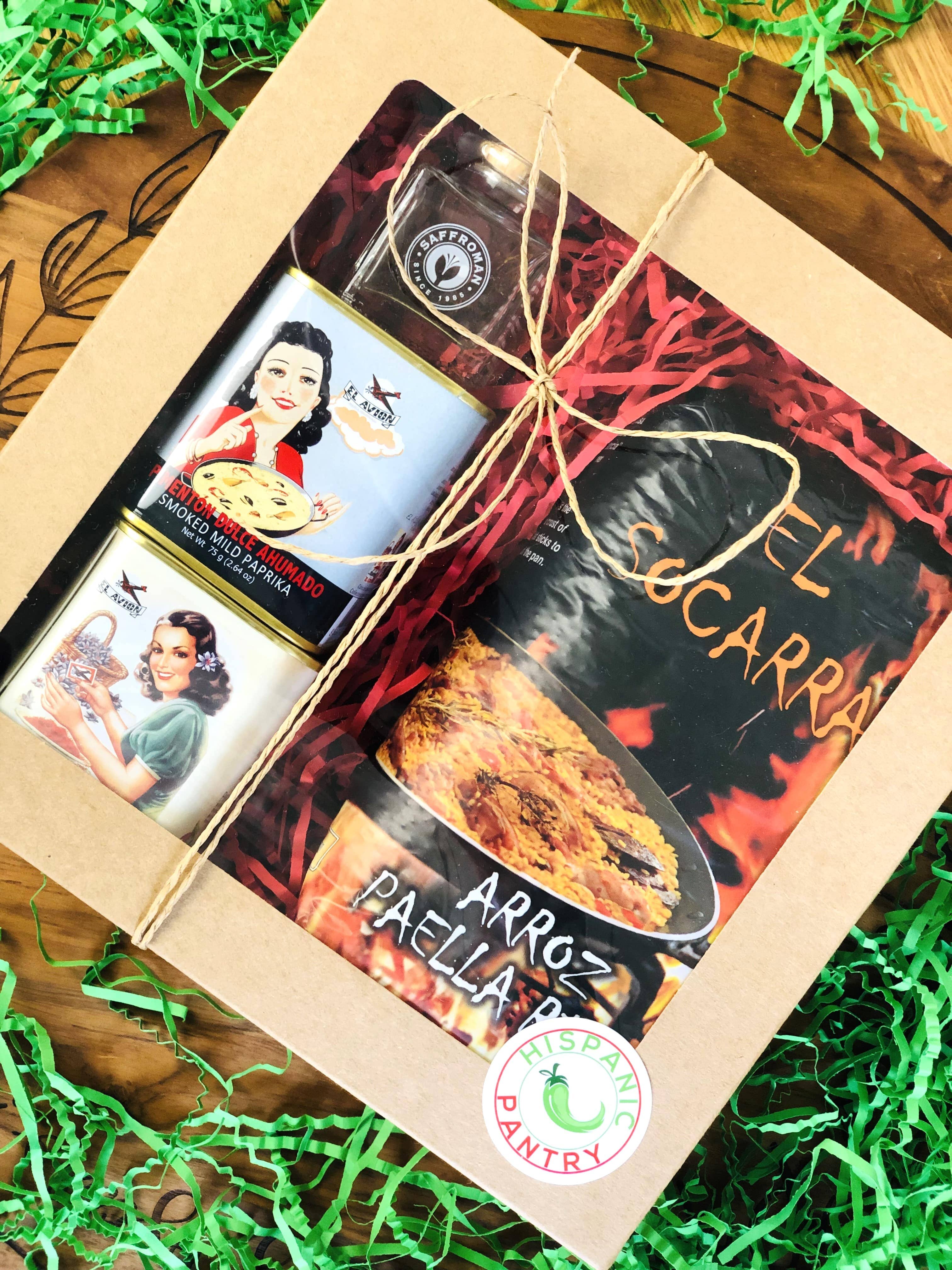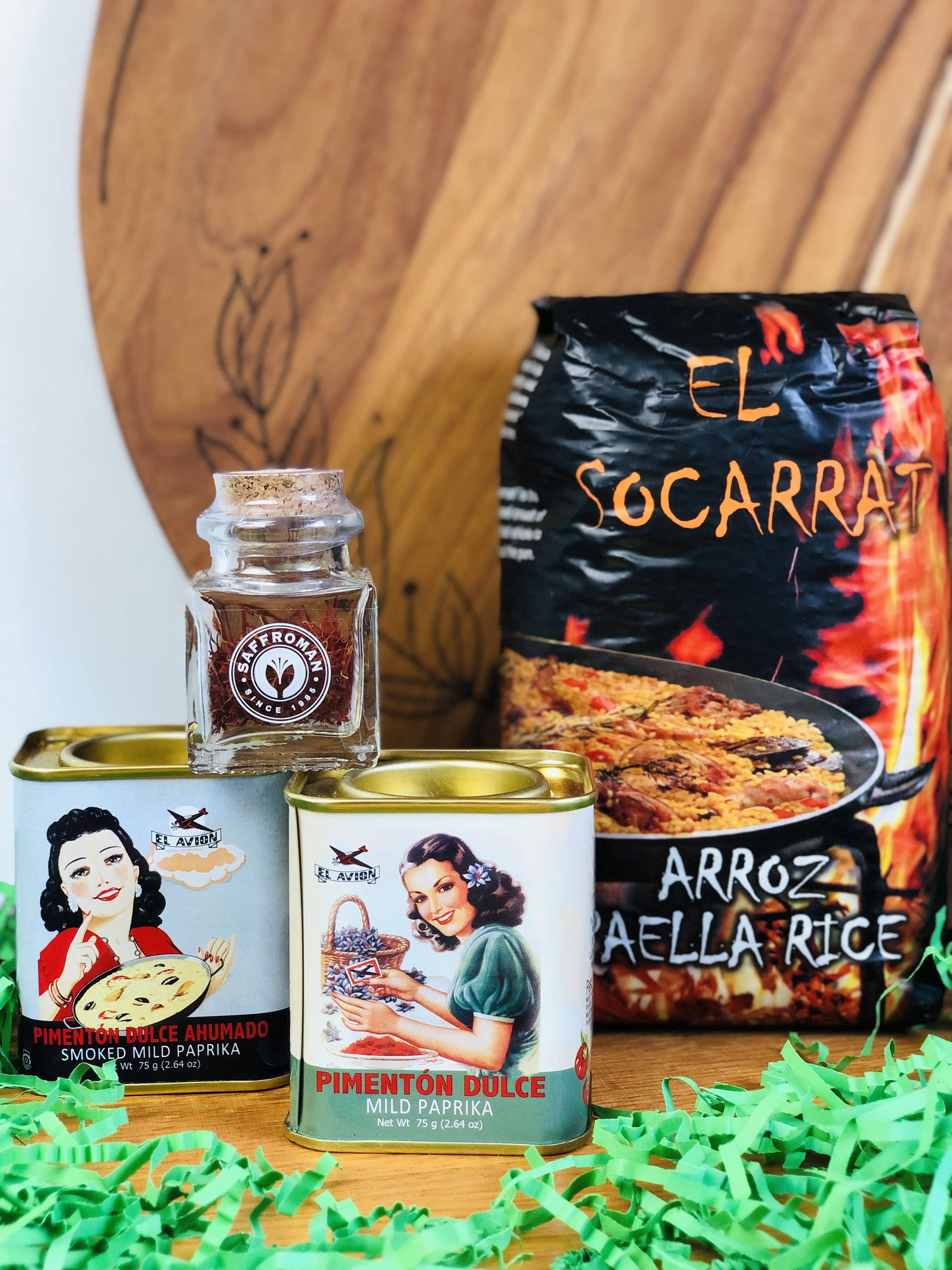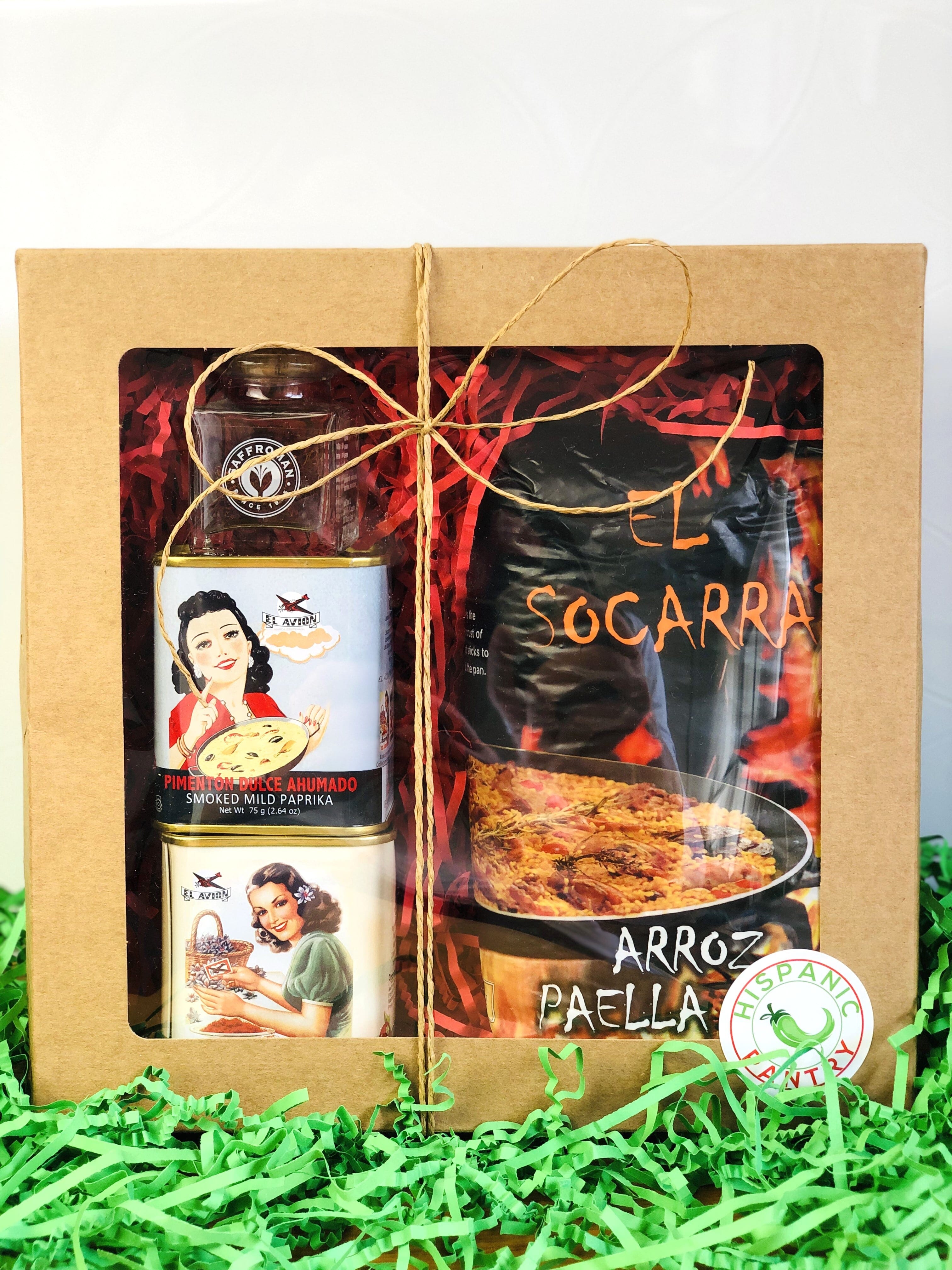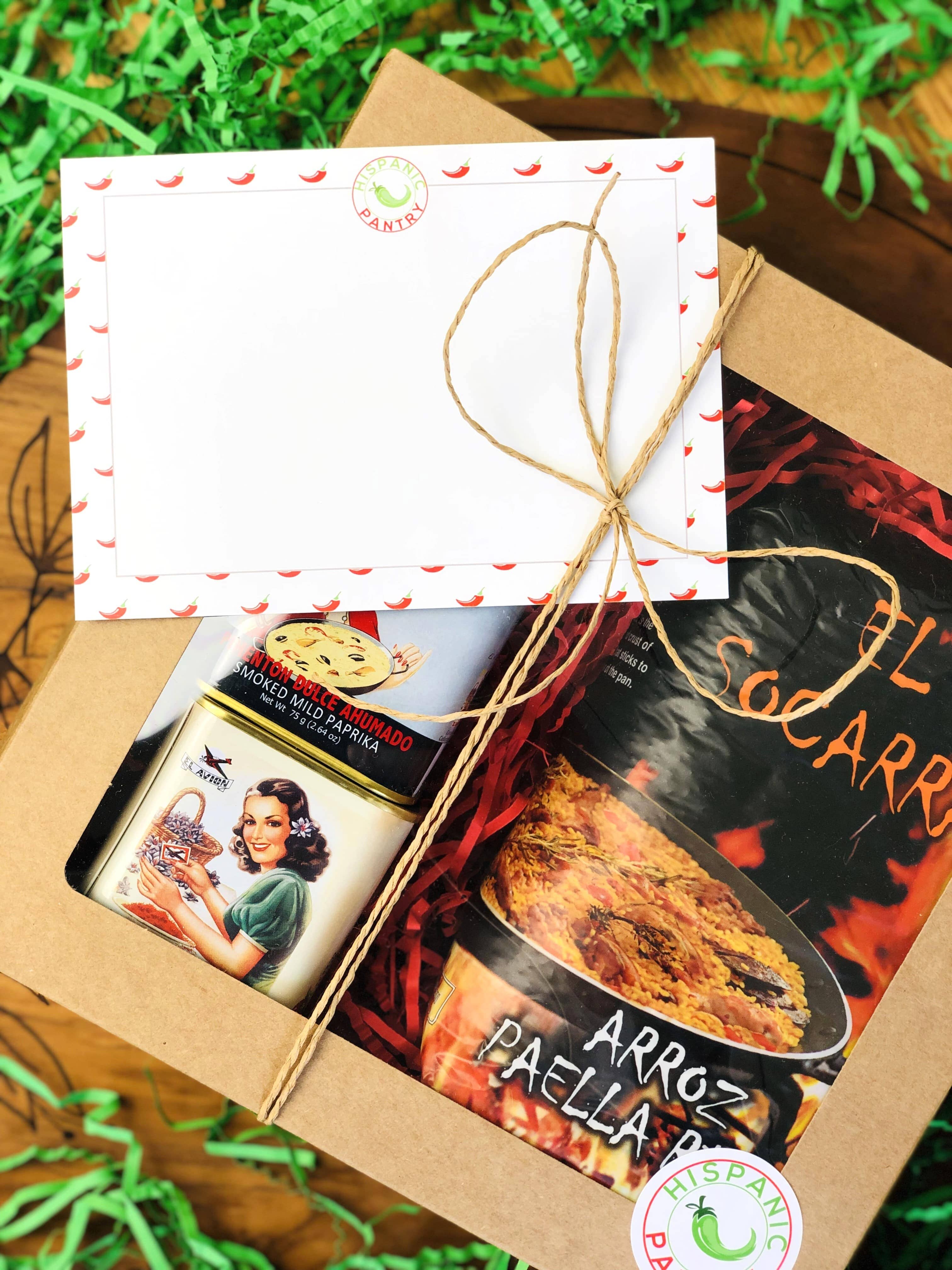 Spanish Paella Hamper - El Socarrat Paella Rice, Saffron & Paprika
It is Paella Time! A very special and creative gift with a Spanish touch.
This Hamper includes:
El Socarrat Paella Rice 1kg 
El Avion Sweet Mild Paprika 75g 
El Avion Smoked Mild Paprika 75g 
Antonio Sotos Saffron 1g 
Country of Origin: Spain
* Blank cards available for your convenience. Do you want us to include a blank card or a personalised message? Just let us know! 
Share