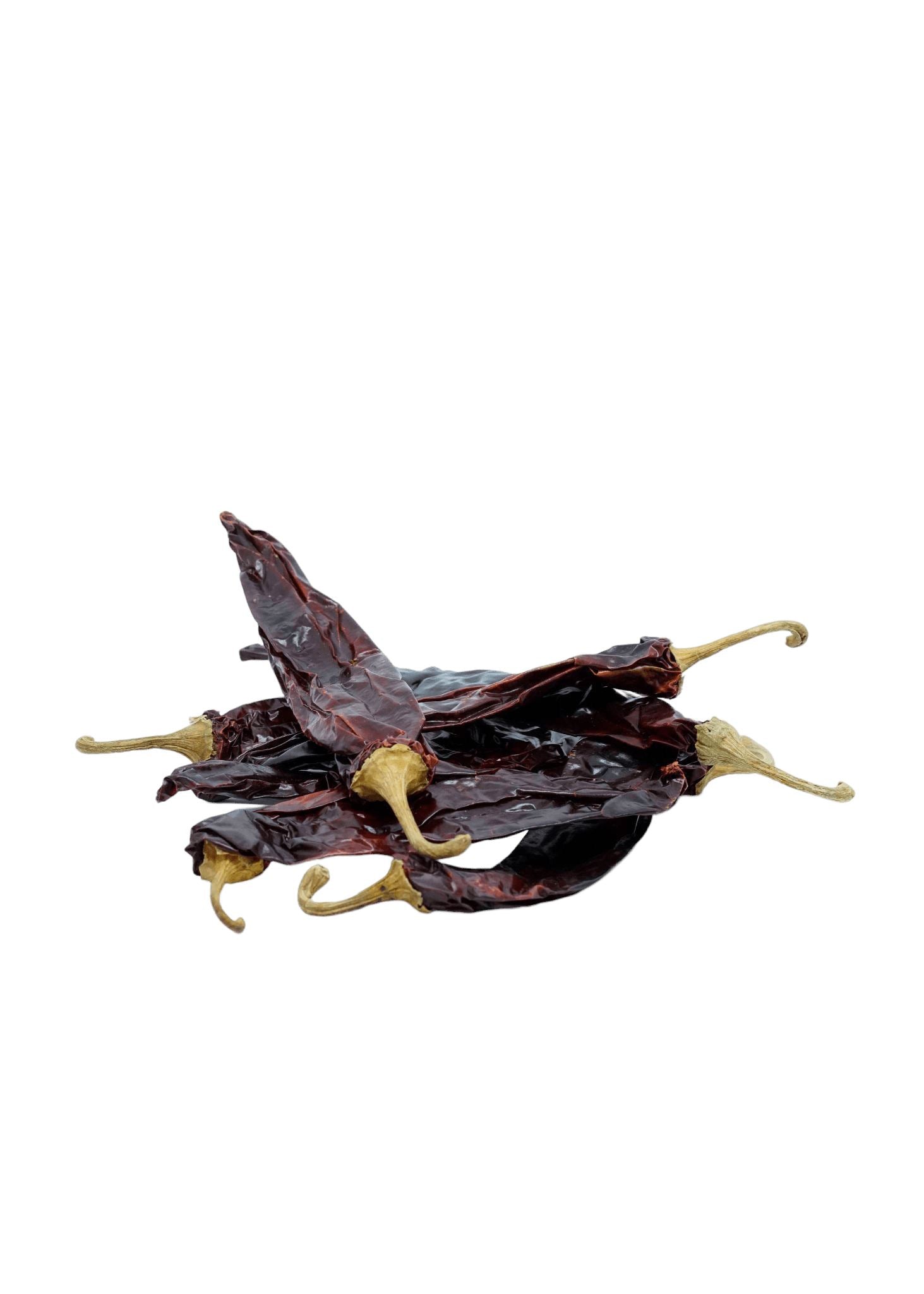 Dried Chillie Guajillo 100g
Guajillo Chillies are the dried form of Mirasol Chillie, is the second-most commonly used dried chillie in Mexican cuisine, after poblanos (ancho). It has a delicious aromatic deep flavour with medium hot heat, 5,000 Scoville units.
Guajillos are generally 2 to 4 inches long.. Most people note a fruity flavour which makes them a popular addition to Mexican salsas and ideal to make the popular Birria.
Brand: Poblano
Country of Origin: Mexico
Net Weight: 100g
Share