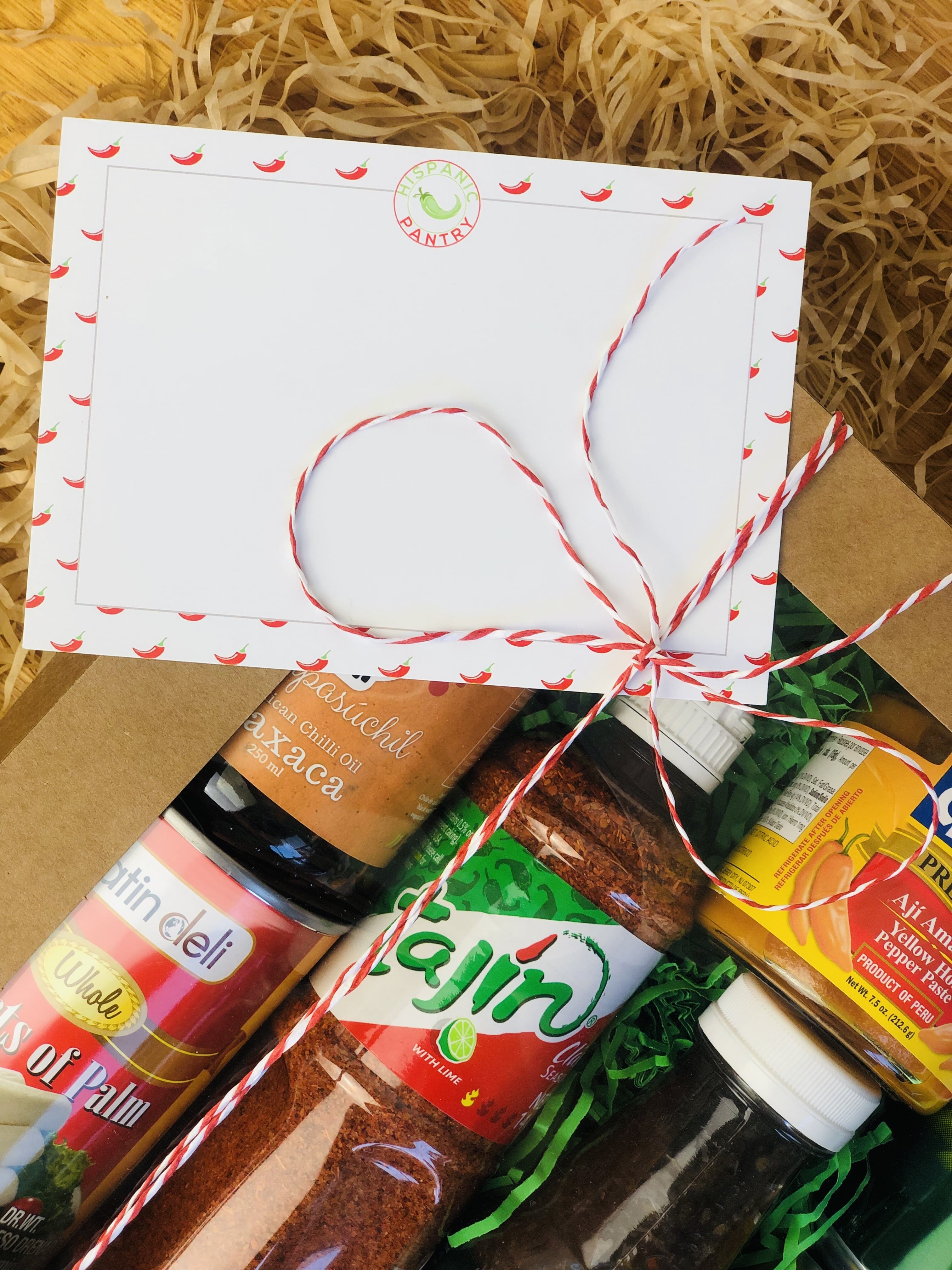 It is Latin Flavoursome Time! A very special and creative gift with a Latino touch.
This Hamper includes:
Cempasuchil Oaxaca Salsa Macha - Chillie Oil 250ml
Latin Deli Hearts of Palm (Whole Palmitos) 400g
Tajin Chillie Powder Seasoning 400g
Goya Amarillo Pepper Paste 212g
La Parmesana Chimichurri Sauce 300ml
Guarana Antarctica Soft Drink 330ml
Jarritos Apple Soda Can 355ml
Country of Origin: Mexico, Peru, Ecuador, Brazil & Argentina
* Blank cards available for your convenience. Do you want us to include a blank card or a personalised message? Just let us know! 
Share