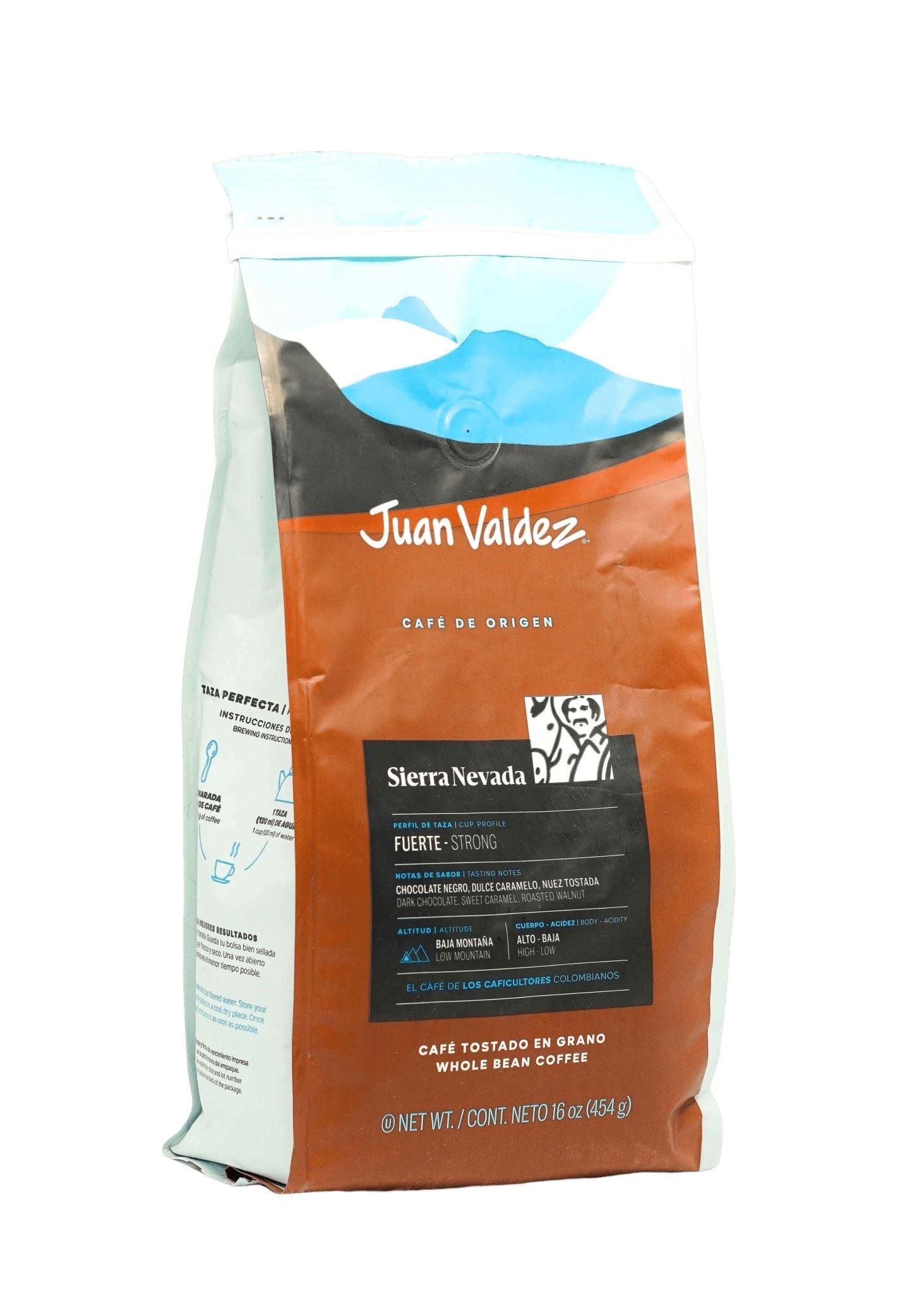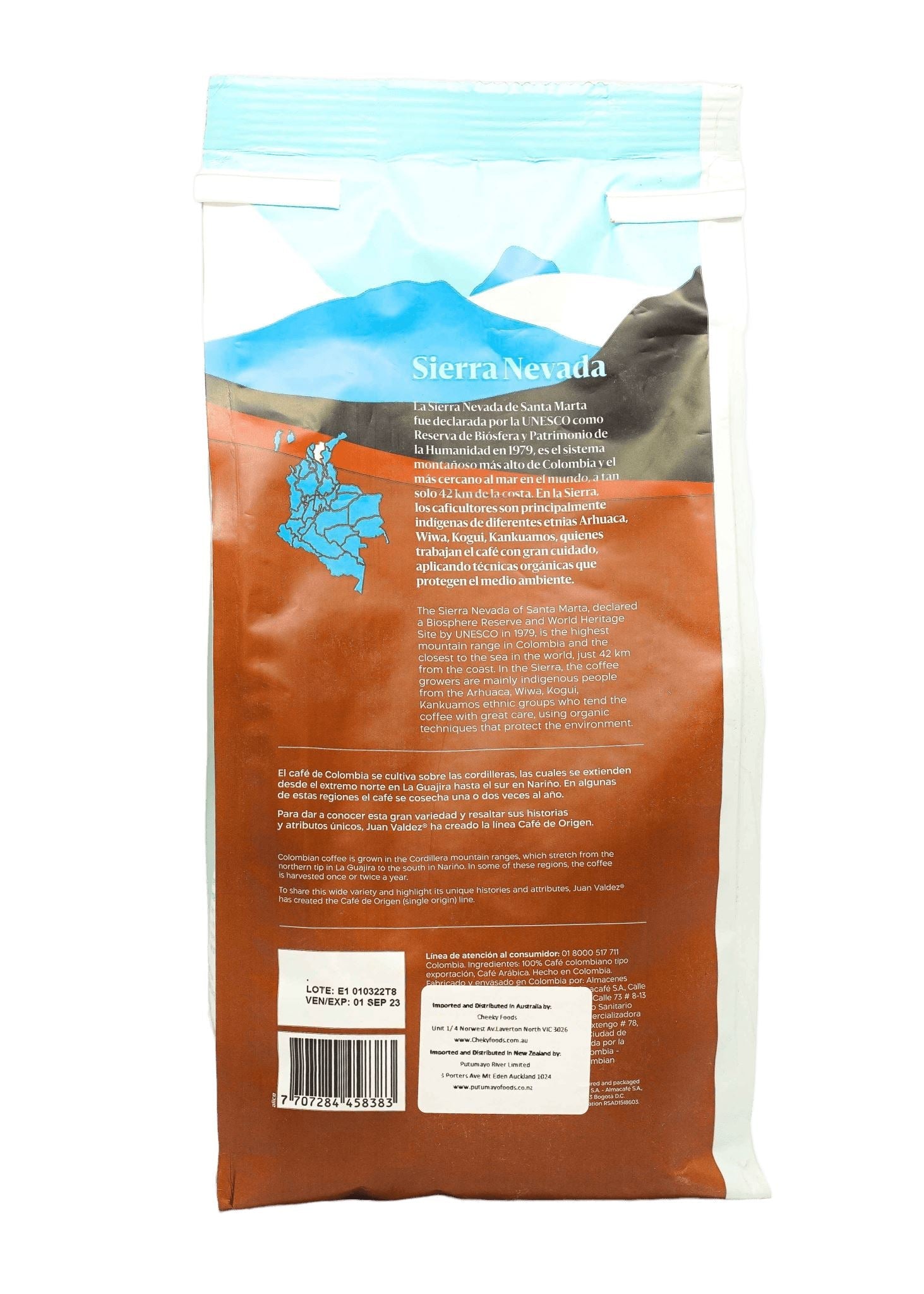 Juan Valdez Sierra Nevada Gourmet Whole Beans Coffee - 454g
Juan Valdez Single Origin Coffees are produced with carefully selected beans grown exclusively in a specific region of Colombia. Each of them pays homage to their origins and provides the opportunity to savour a distinctive flavour profile that is unique to a particular region.
These origins have unique attributes that change depending on the geography, weather, and altitude of the mountains where the coffee is cultivated.
Coffees grown higher in the mountains tend to be softer, and those that are grown at lower altitudes tend to be stronger.
Coffee is grown under the shade of native trees in Sierra Nevada. The highest coastal mountain in the world, this is a truly unique place that contains jungle, forest and paramo. The mountain sits 5,800 metres above sea level and 42km from the seashore.
More than 15,000 indigenous people have embraced coffee farming as part of their essence and cultivate coffee full of flavour with strong and intense character. Their culture holds a profound respect for the environment due to their beliefs.
Being the highest mountain region in the world with ocean proximity, provides a unique microclimate with higher relative humidity levels that develop full bodied coffees of great intensity.
Cup profile: Strong
Tasting notes: Dark chocolate, sweet caramel and roasted walnut
Aroma: Intense
Body: High
Acidity: Low
Best Before 03/Mar/24
Brand: Juan Valdez

Country of Origin: Colombia
Net Weight: 454g
Share