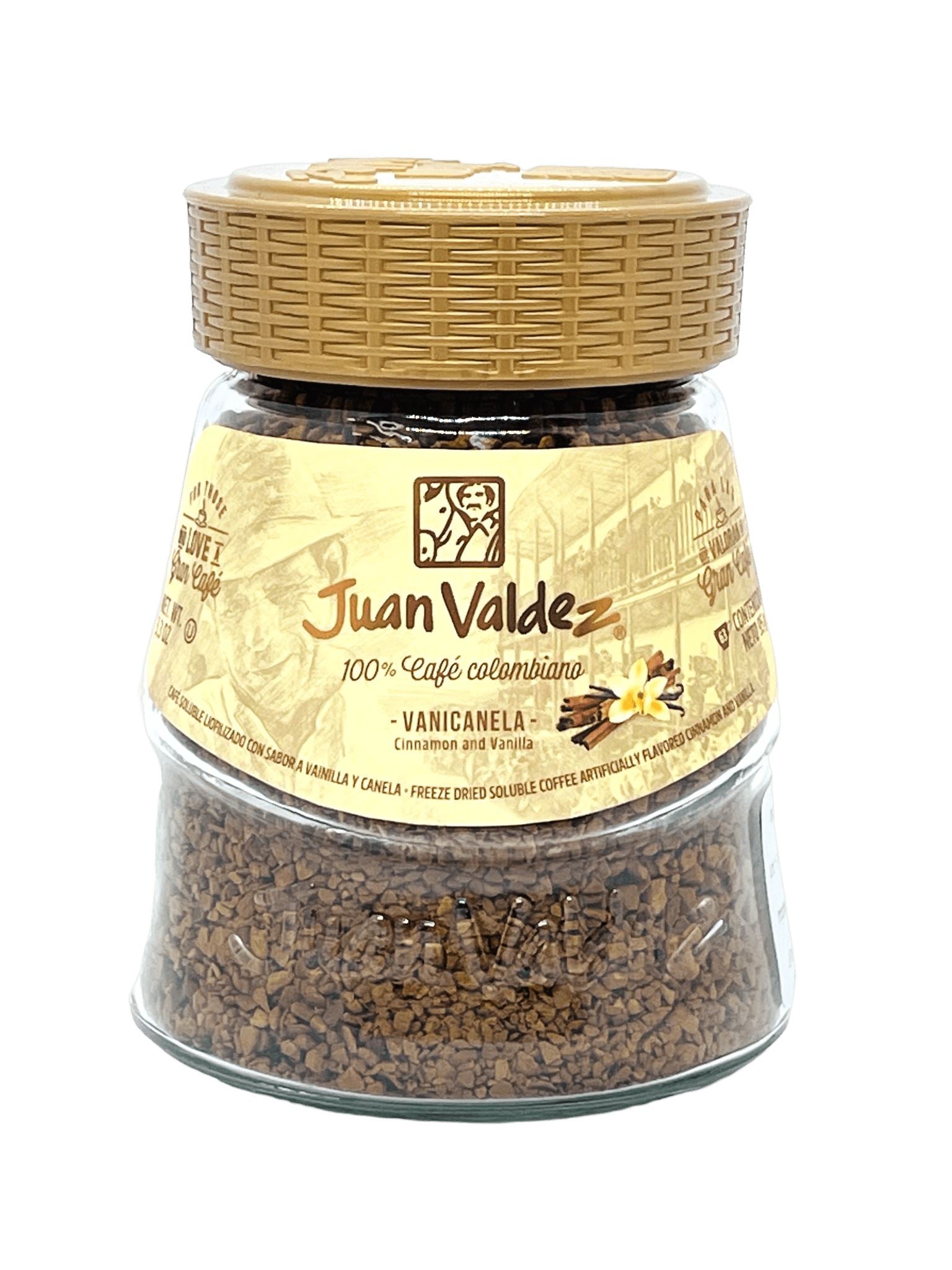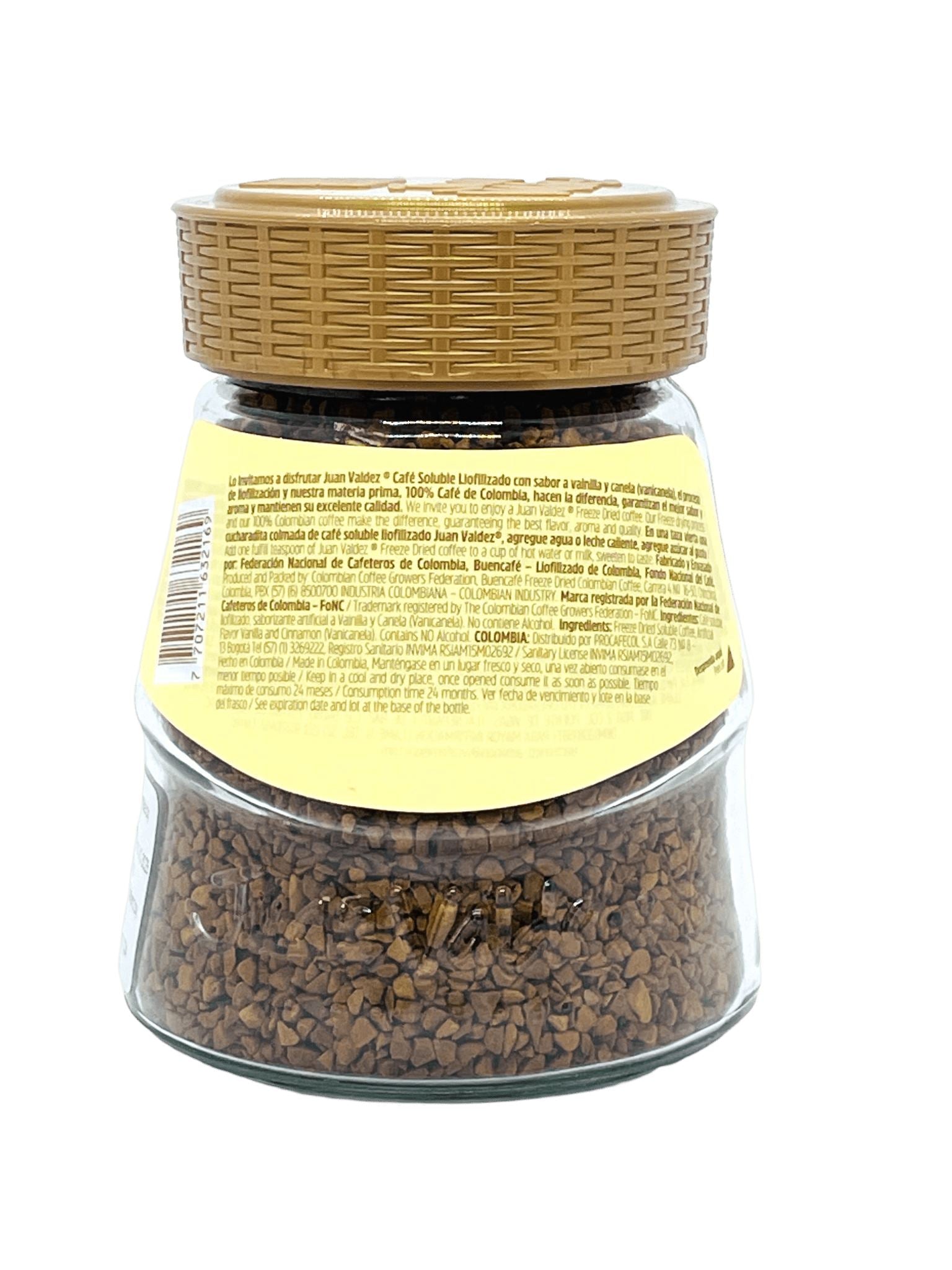 Juan Valdez Freeze-Dried Instant Vanilla and Cinnamon Coffee - 95g
Juan Valdez Freeze-Dried Instant Coffee is not like other instant coffees. Made with the best Colombian premium coffee beans, Juan Valdez instant coffee is quick and easy to make, while offering the closest thing to a balanced, premium coffee with great aroma.
Juan Valdez Freeze-Dried coffee is a soluble coffee that has been subjected to a dehydration process at low temperatures, which differs from production methods of other instant coffees. This process allows to preserve coffee's components, flavour and aroma. The freeze-drying process and 100% Colombian coffee beans make the difference, guaranteeing the best quality.
Enjoy the irresistible aroma and flavour of Juan Valdez Freeze-Dried Instant Vanilla and Cinnamon (Vanicanela) Coffee. This instant coffee is infused with the sweet and warm flavours of vanilla and cinnamon, creating a truly delicious and satisfying cup of coffee.
This coffee is perfect for those who want to enjoy a delicious cup of coffee on the go or simply prefer the convenience of instant coffee. It comes in a compact and lightweight container that makes it easy to carry with you wherever you go, whether you're at home, at the office or traveling. Just add 1 teaspoon to a glass of water or milk and mix. Then you can add more coffee until you reach the desired strength.
Brand: Juan Valdez

Country of Origin: Colombia
Net Weight: 95g
Share