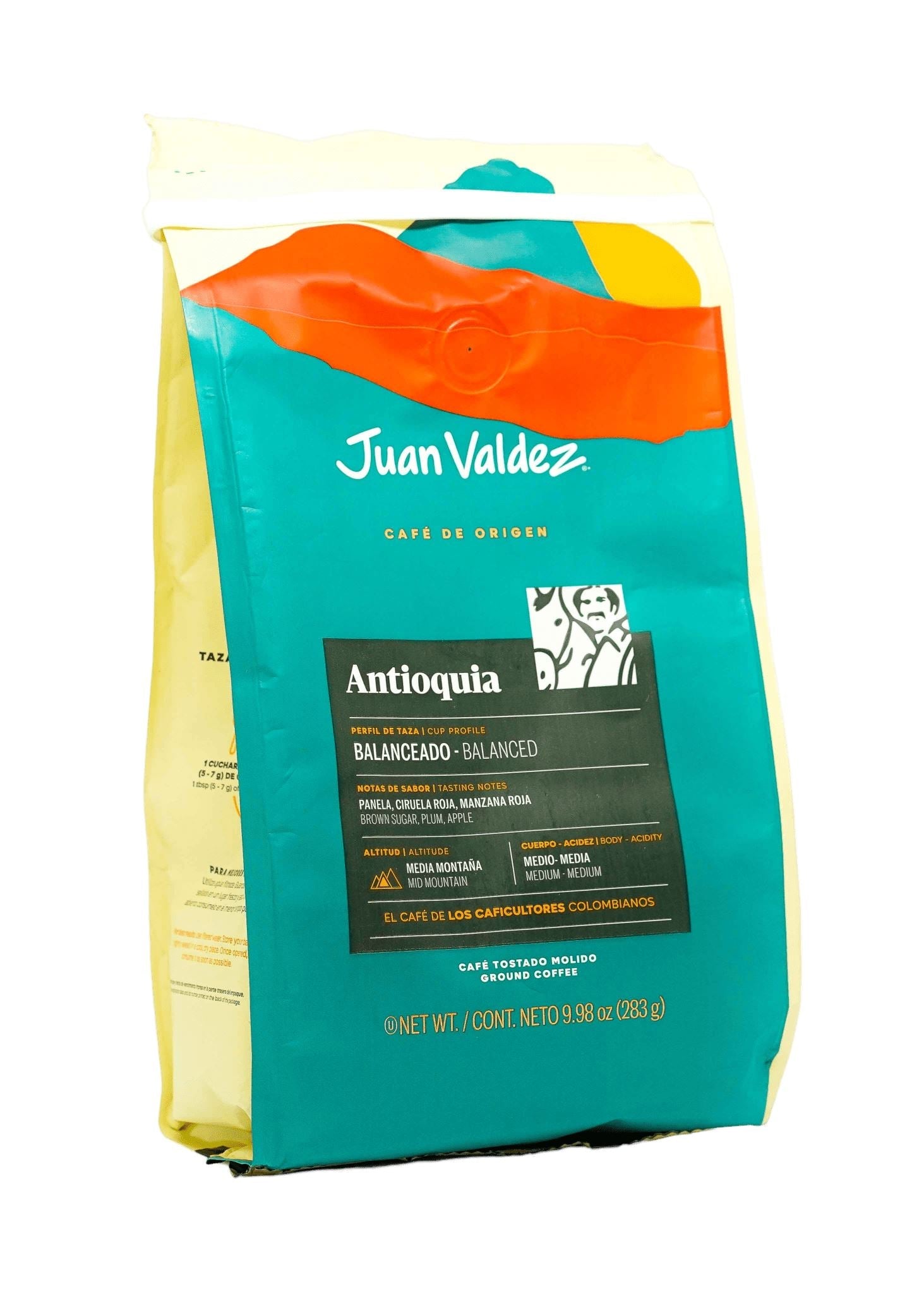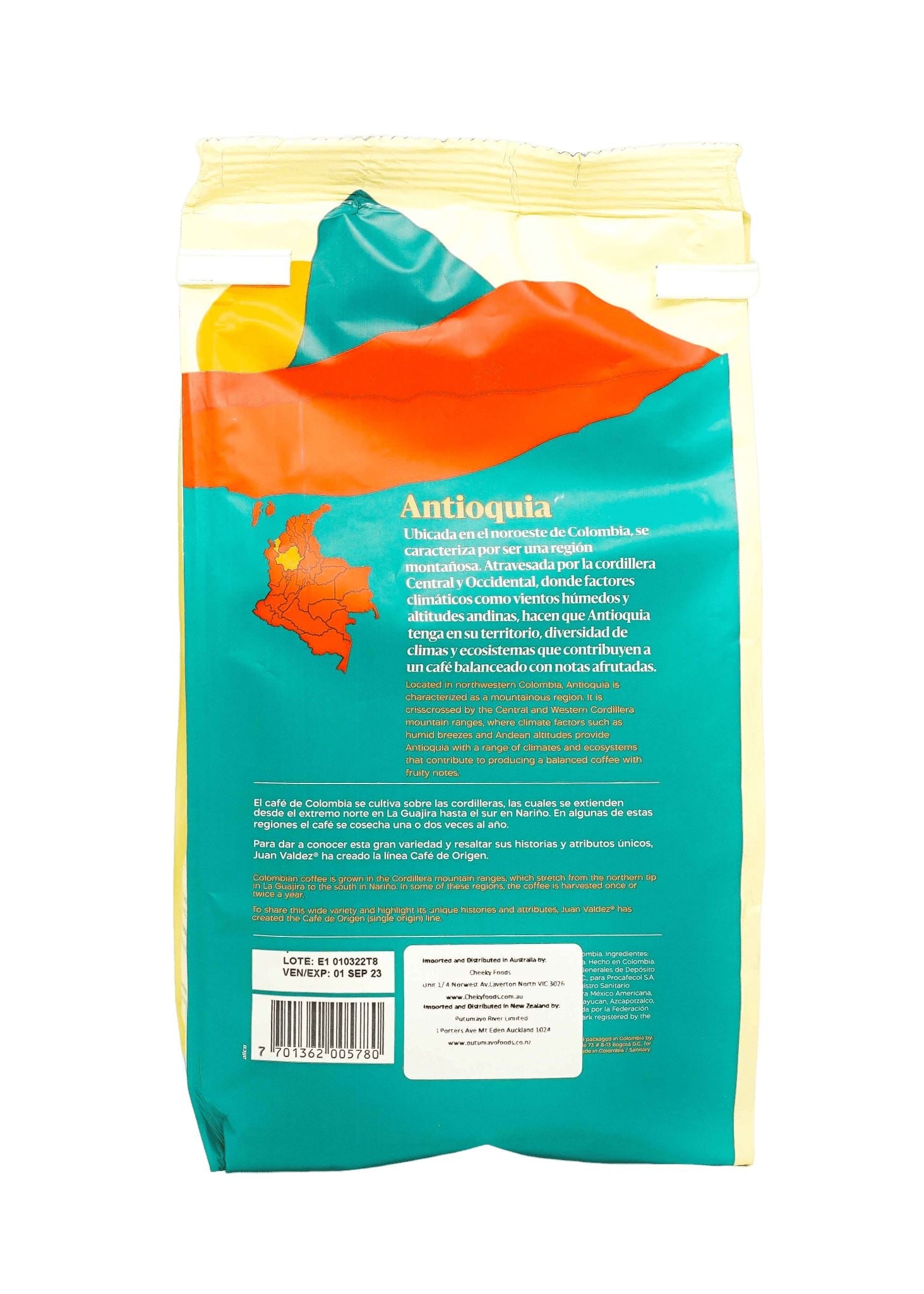 Juan Valdez Antioquia Gourmet Ground Coffee - 283g
Juan Valdez Single Origin Coffees are produced with carefully selected beans grown exclusively in a specific region of Colombia. Each of them pays homage to their origins and provides the opportunity to savour a distinctive flavour profile that is unique to a particular region.
These origins have unique attributes that change depending on the geography, weather, and altitude of the mountains where the coffee is cultivated.
Coffees grown higher in the mountains tend to be softer, and those that are grown at lower altitudes tend to be stronger.
Located in the Northwestern Colombia, Antioquia is characterized as a mountainous region. It is crisscrossed by the Central and Western Cordillera Mountain Ranges, where climate factors such as humid breezes and Andean altitudes, provide Antioquia with a range of climates and ecosystems that contribute to producing a balanced coffee with fruity notes. 
Balanced, mid-mountain coffee, with soft herbal notes that evoke the warmth and variety of the region.
Cup profile: Balanced
Tasting notes: Brown sugar, plum and apple
Aroma: Intense
Body: Medium
Acidity: Medium
Brand: Juan Valdez

Country of Origin: Colombia
Net Weight: 283g
Share