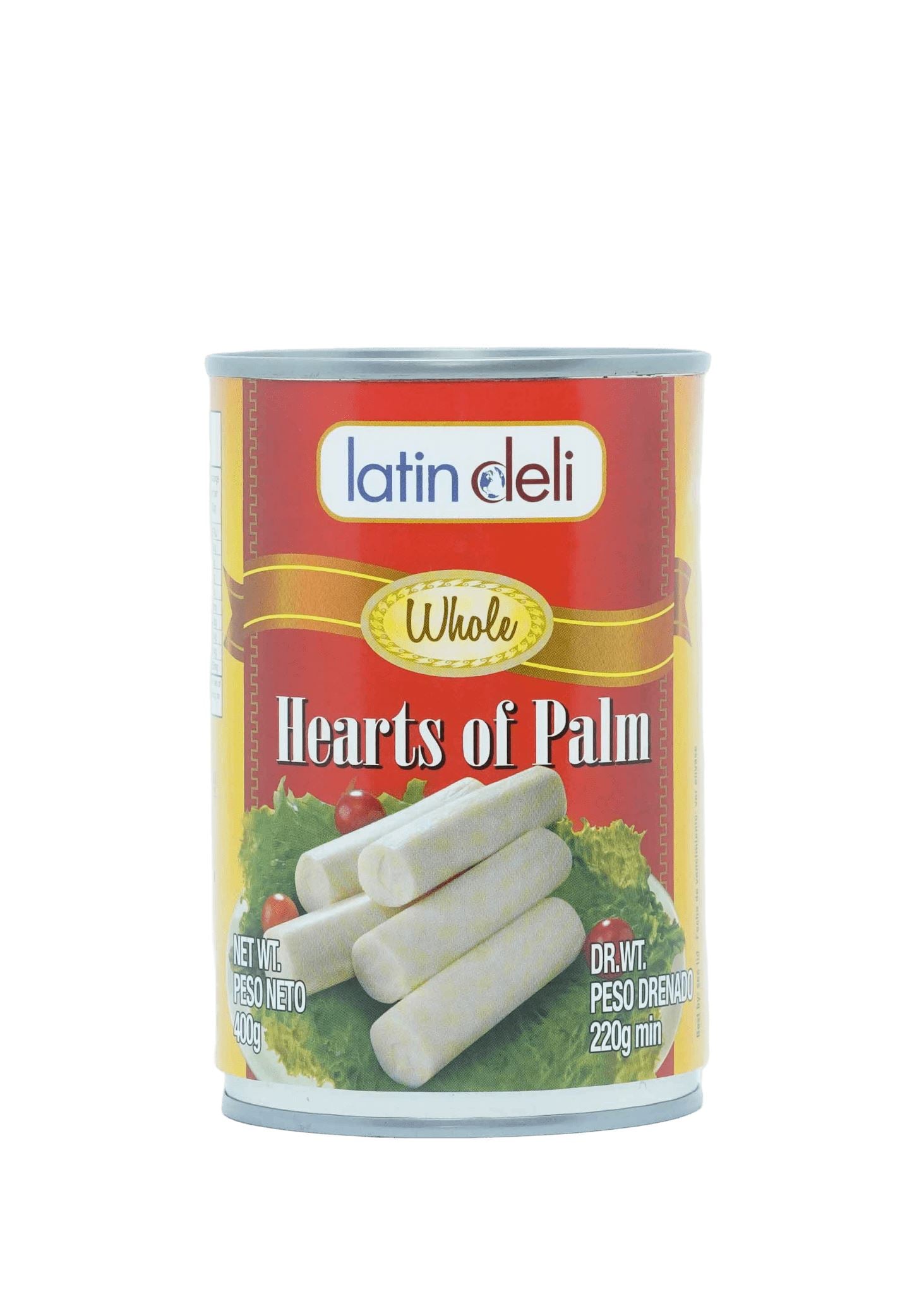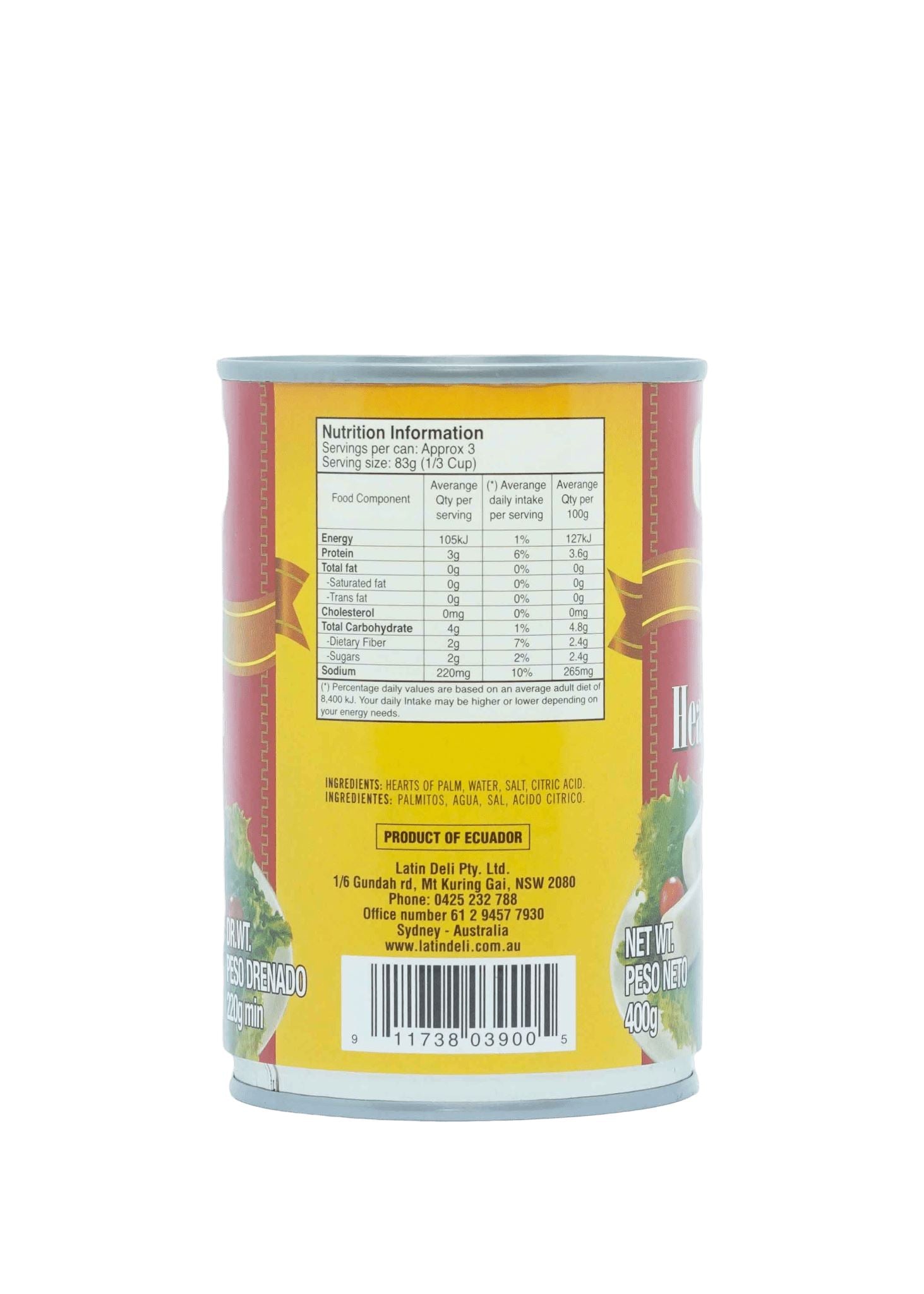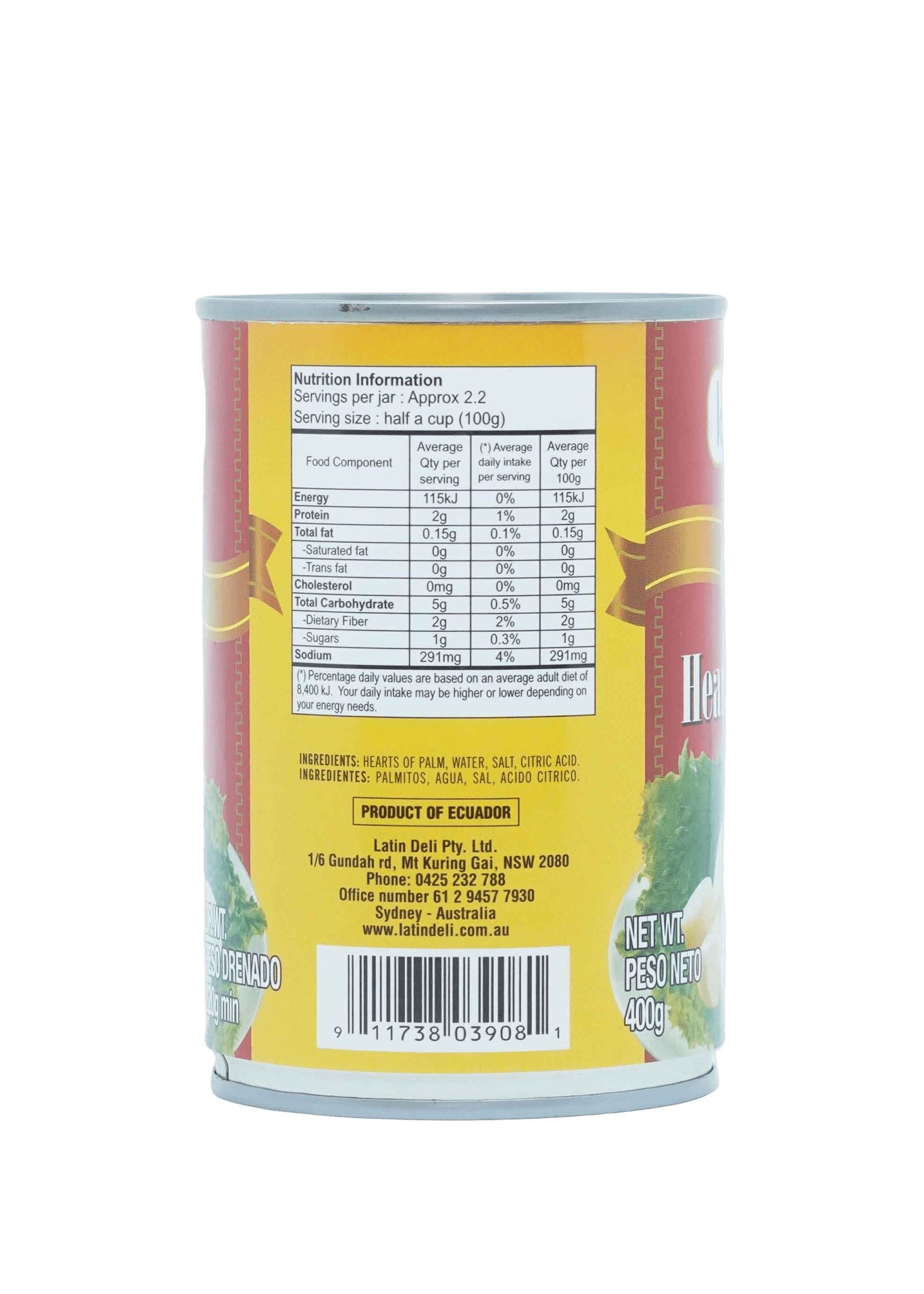 Latin Deli Hearts of Palm (Palmitos) 400g
The heart of palm is the delicious, crunchy vegetable harvested from the center of the cabbage palm tree. It is light, healthy, a bit of mild flavour, good for combining with all kinds of vegetables. Though they resemble white asparagus, the flavour is much more delicate, making them extremely versatile. They are used in dishes all over South America. It is delicious as it is, or can be added to pastas, pizzas, pastries, etc.
Hearts of palm are rich in fiber, potassium, iron, zinc, phosphorus, copper, vitamins B2, B6 and C. They are ranked as a "good" source of protein and as a "very good source" of dietary fiber, folate, calcium, iron, magnesium, zinc, copper and especially manganese.
Brand: Latin Deli
Country of Origin: Ecuador
Net Weight: 400g
Share