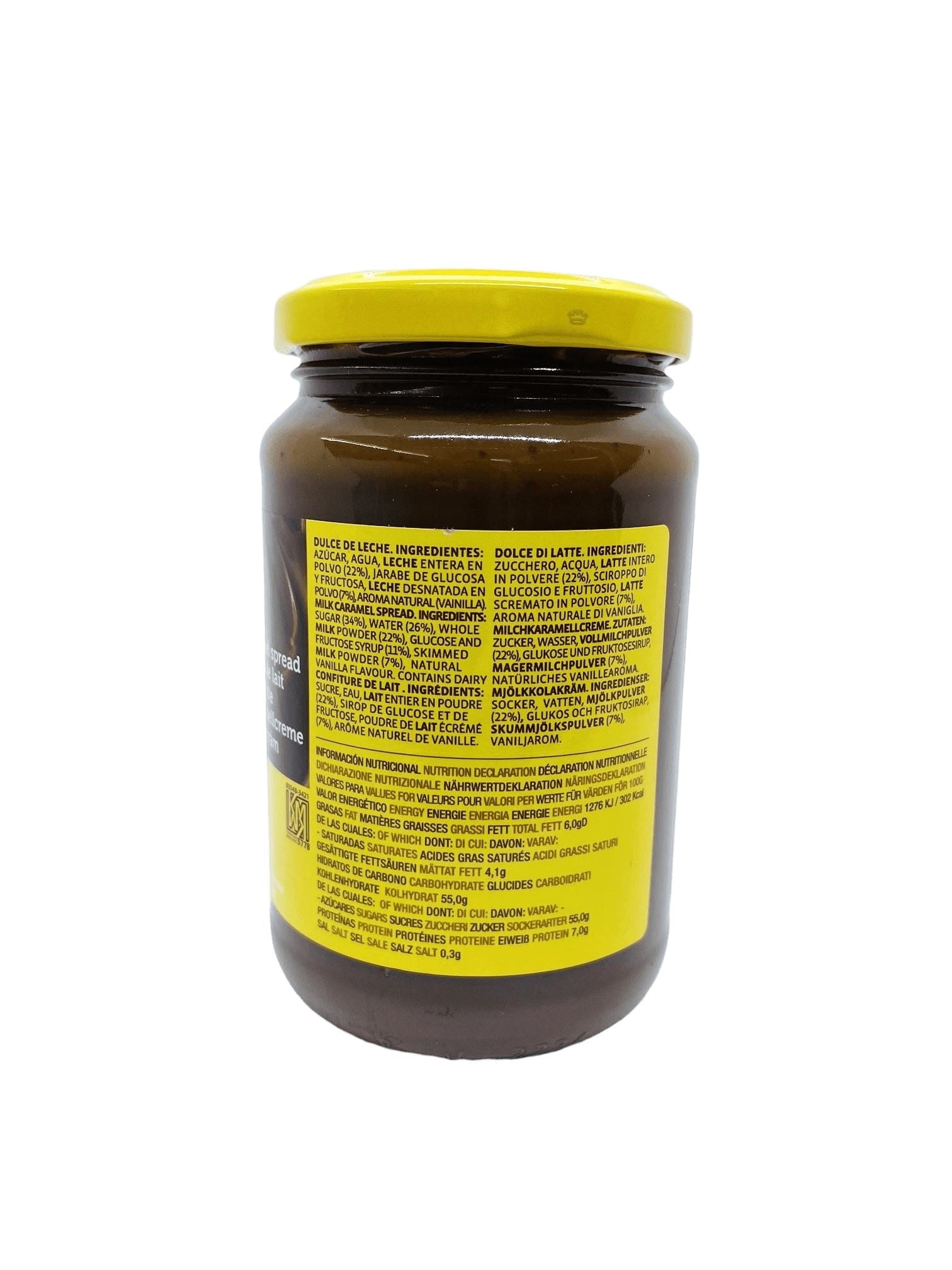 Havanna Dulce de Leche (Caramel Jam) 450g
Indulge in the rich and creamy flavour of Havanna Dulce de Leche, a decadent caramel spread that will excite your taste buds. Made with the highest quality ingredients, this traditional Argentinian delicacy is the perfect accompaniment to your morning toast, croissants, or pancakes.

Crafted using a time-honored recipe, Havanna Dulce de Leche is made by slowly cooking sweetened milk until it transforms into a luscious and velvety caramel. The result is a smooth, spreadable paste that has a heavenly aroma and an irresistibly sweet taste.
Whether you spread it on your favorite pastry, use it as a topping for ice cream, or mix it into your coffee, Havanna Dulce de Leche is sure to become a staple in your pantry. It's a versatile and delicious addition to any meal or snack, and it's perfect for satisfying your sweet tooth.
So why not treat yourself to the authentic taste of Havanna Dulce de Leche today? It's a little taste of Argentina that will transport you to a world of pure indulgence.
Best Before 10/Jan/2025
Brand: Havanna
Country of Origin: Spain

Net Weight: 450g
Share