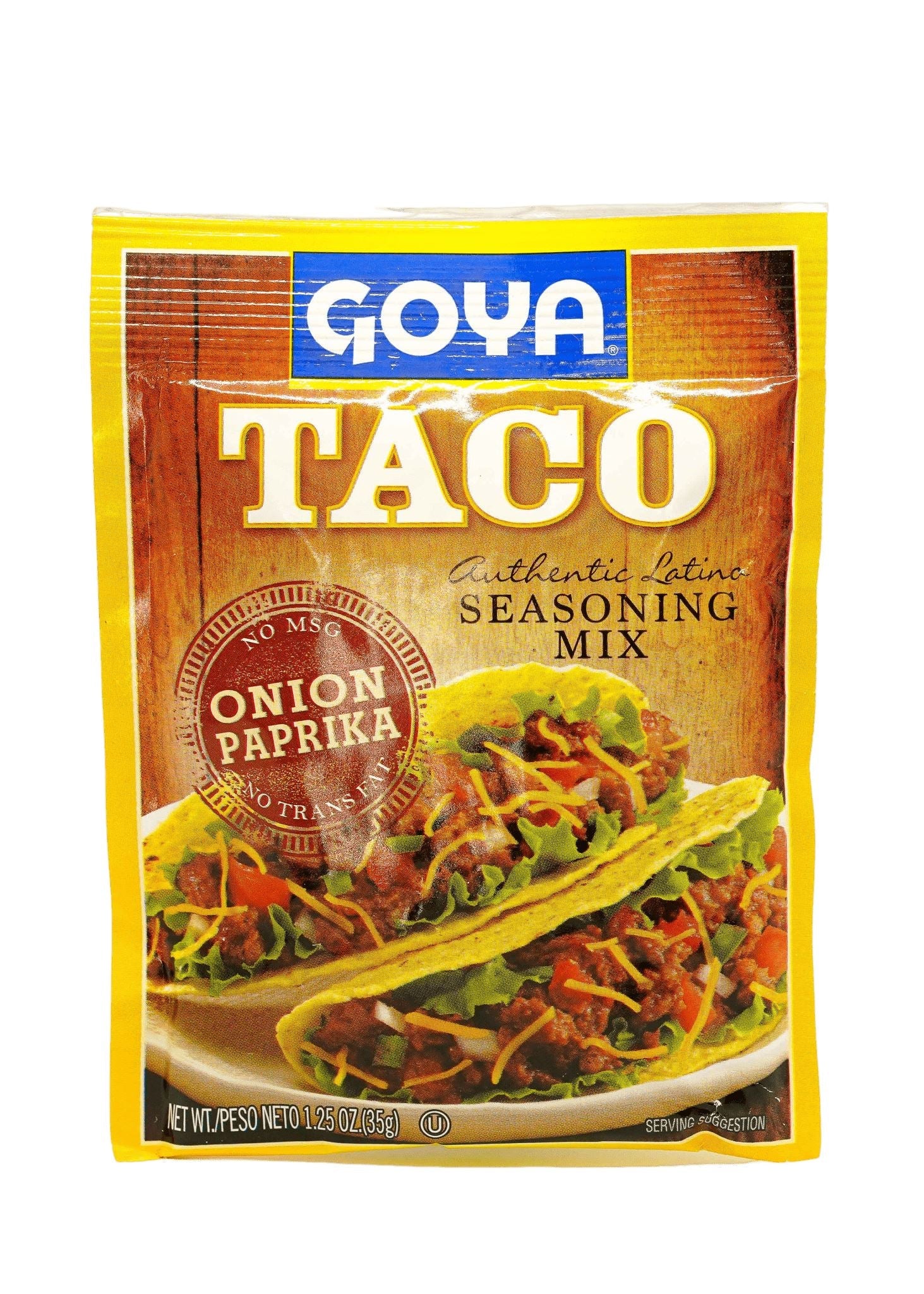 Goya Taco Seasoning Mix 35g
Goya Taco Seasoning Mix is the perfect blend of authentic spices that will make any taco night special! find the Latin taste you're looking for with this Goya Authentic Latino Onion Paprika Seasoning Mix. 
You'll save time in the kitchen with this mix of onion, paprika and other seasonings that come together to make the perfect balance of flavours. Bring the original flavour of Mexico to your Taco Fiesta!
It makes 12 Tacos.

Best Before 31/Mar/24
Brand: Goya
Net Weight: 35g
Share