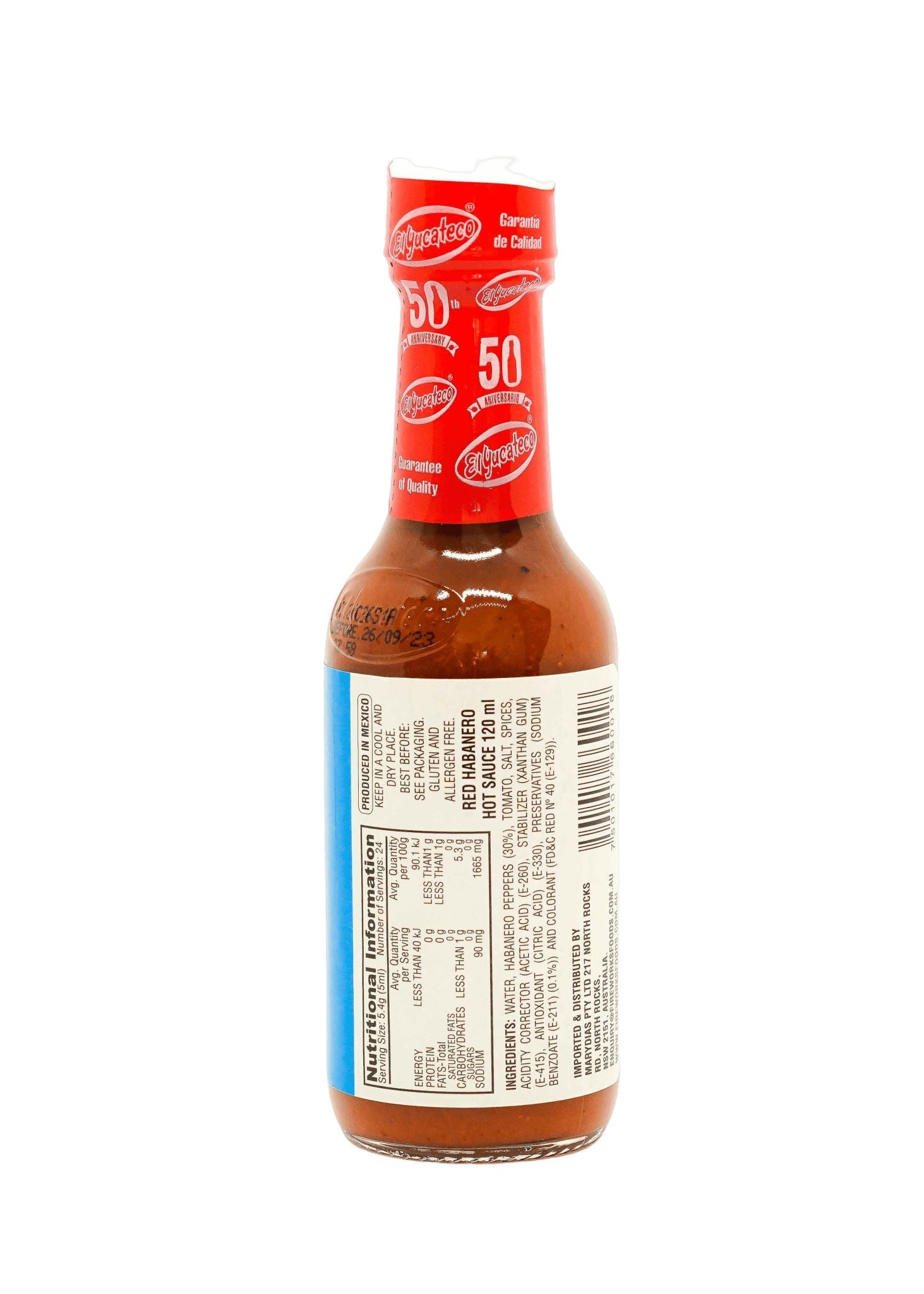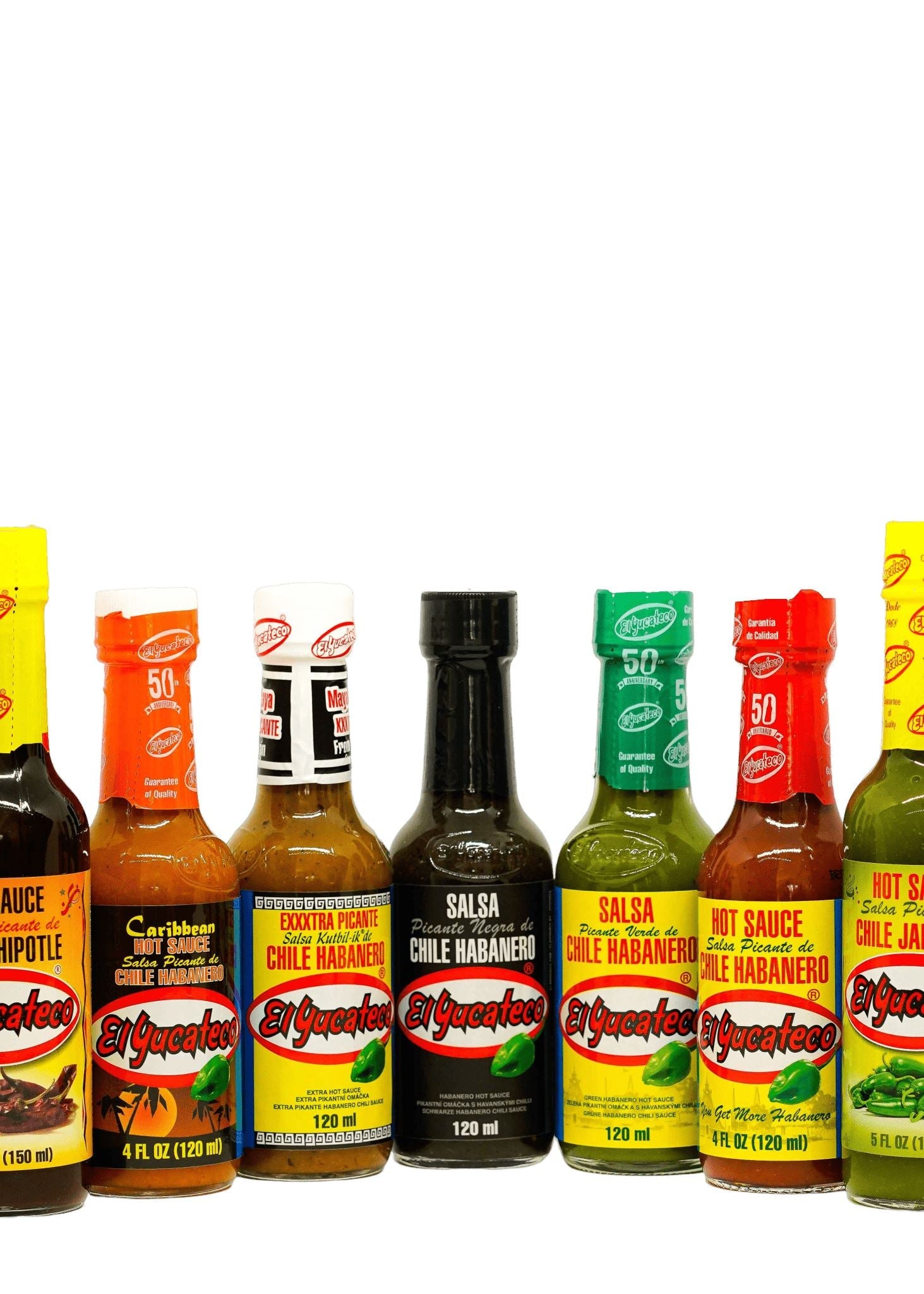 El Yucateco Habanero Red Hot Sauce 120ml
El Yucateco Habanero Red Sauce is based on habanero peppers, red tomatoes and a selection of fine spices and seasonings. The red habanero is one of the hottest chillies in the world, at least 50 times hotter than the jalapeno. They have a distinctively sweet, tropical fruity flavor and an apricot aroma.
Habanero peppers mix especially well with foods containing tropical fruits or tomatoes. They are traditionally used to add sizzle to barbecues, salsas and marinades. Chop and add sparingly to sauces, pickles, dips or use as a table spice. Use it on top of your tacos, salads and stews for a spicy kick!
Scoville Heat Units: ~ 5900
Brand: El Yucateco 
Country of Origin: Mexico
Net Weight: 120ml
Share