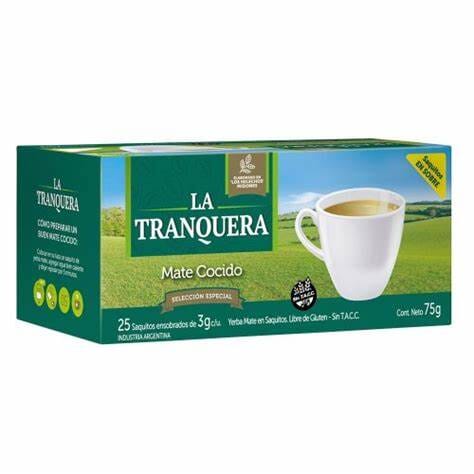 Yerba Mate La Tranquera Tea Bags x25 (Mate Cocido) 75g
Mate in tea bags is a different and practical way to enjoy yerba mate; which is originally prepared using loose mate leaves.
The manufacturing process is exactly the same as traditional yerba; the only difference is at the mill, where yerba mate leaves are treated and classified to eliminate chips, fiber and dust. This special selection process results in clear, high-quality mate tea bags.
How to prepare a Mate Cocido? Just bring fresh water to a boil and then pour directly over the mate tea bag, allowing it to settle for five minutes. Then add milk and sugar to taste, and enjoy!
Brand: La Tranquera
Country of Origin: Argentina
Net Weight: 75g (25u/3g)
Share