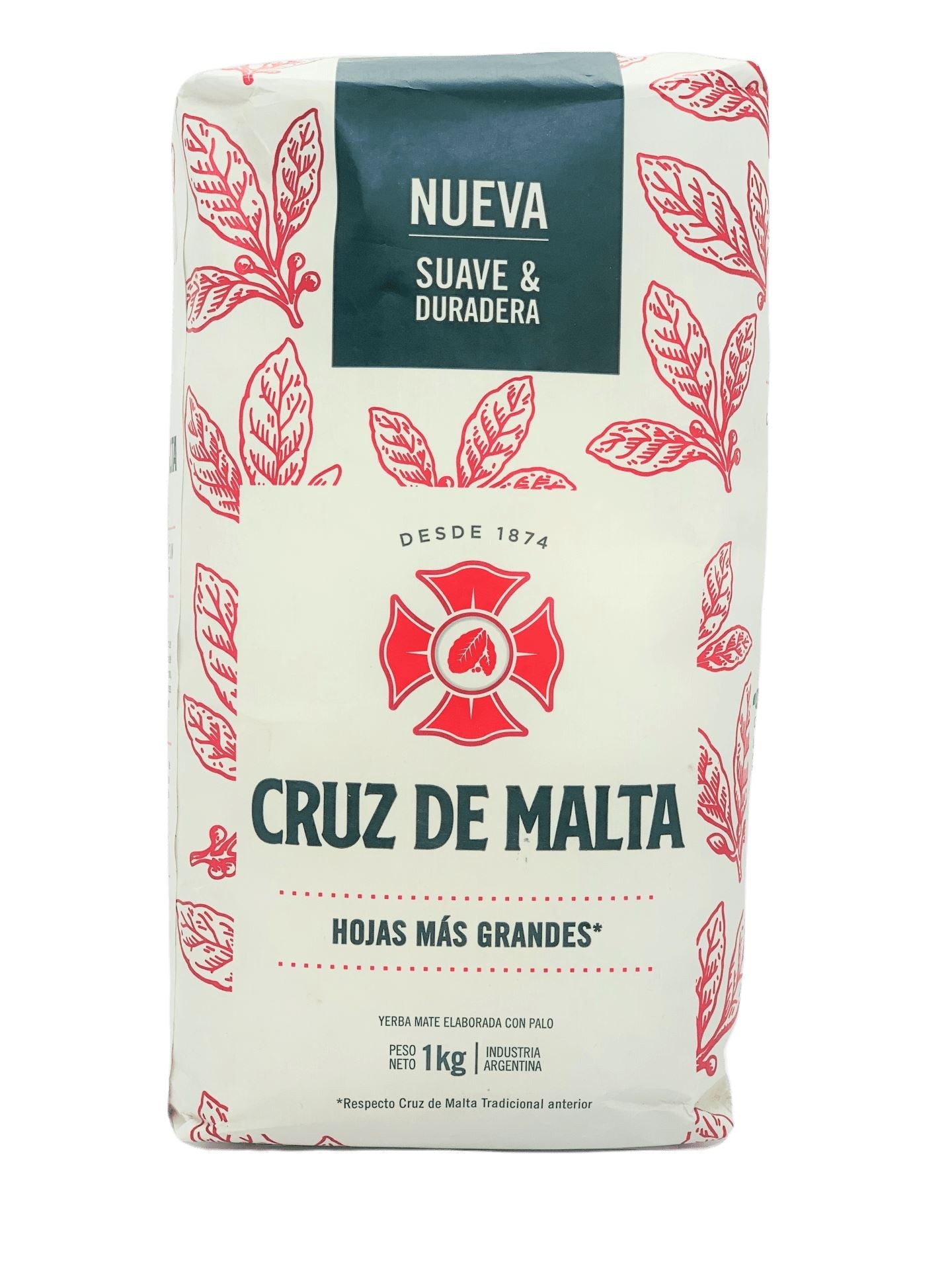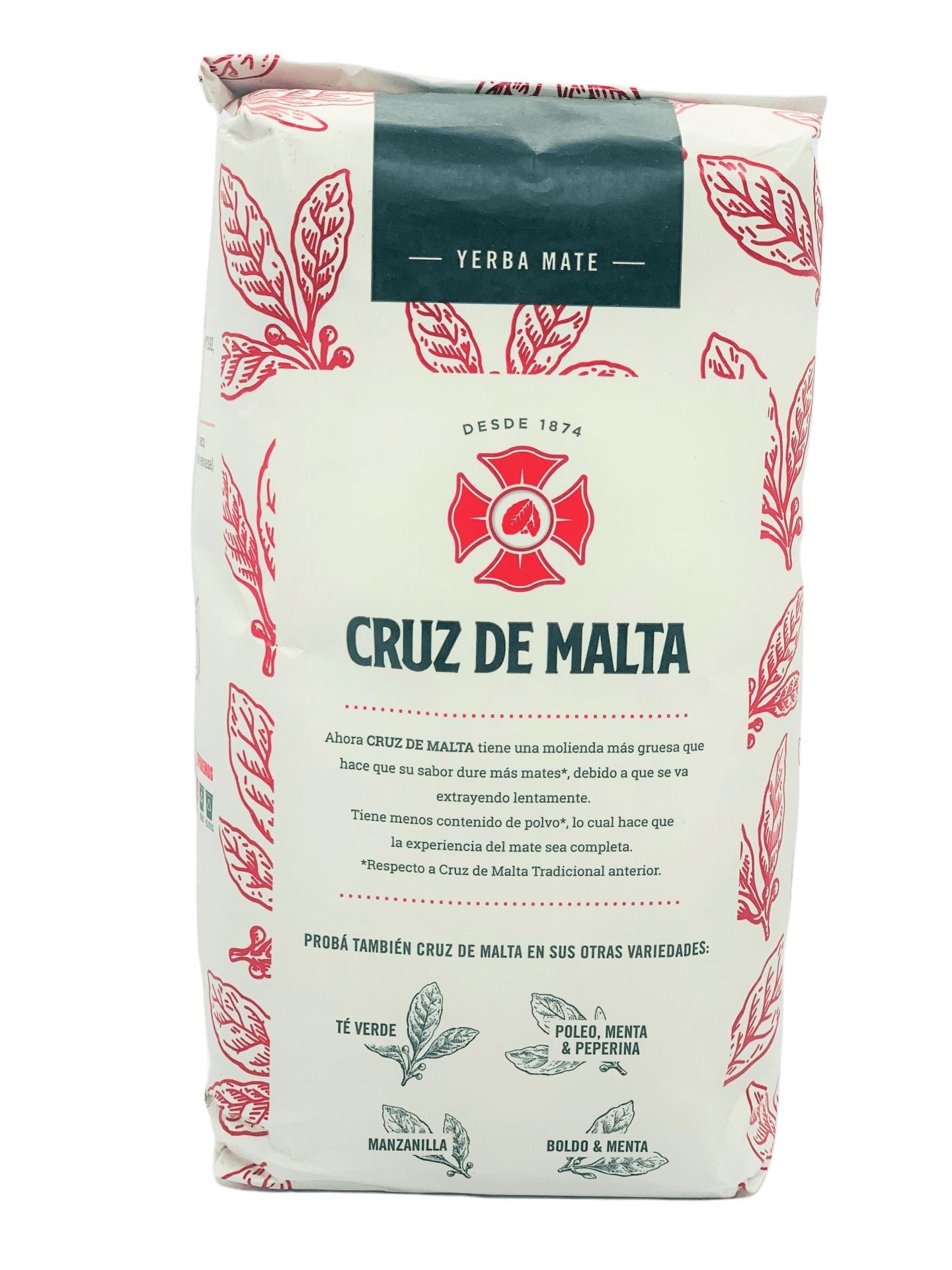 Yerba Mate Cruz de Malta 500g/1kg
Cruz de Malta Yerba Mate is an important brand in Argentina of traditional and high standard Yerba Mate. It is 100% naturally processed, no chemicals or preservatives are added.
Yerba mate enthusiasts of Cruz de Malta say that it's a brand you can count on. It has a typical Argentinian cut, with a nice balance of stems, leaves and dust. 
The flavour of Cruz de Malta is likewise high-quality. Unlike other yerba mates, Cruz de Malta is on the stronger side, which is a plus for drinkers who need the energy kick.
The tradition of drinking yerba mate is such an important part of the South American culture, specifically in Uruguay, Paraguay, Argentina and Brazil, although it is also enjoyed in other South American countries. Typically, it is drunk from a natural gourd used as a cup, and then sipped through a metal straw known as a bombilla that has a filtered end to separate the infusion from the yerba leaves.
Brand: Cruz de Malta
Country of Origin: Argentina
Net Weight: 500g/1kg
Share