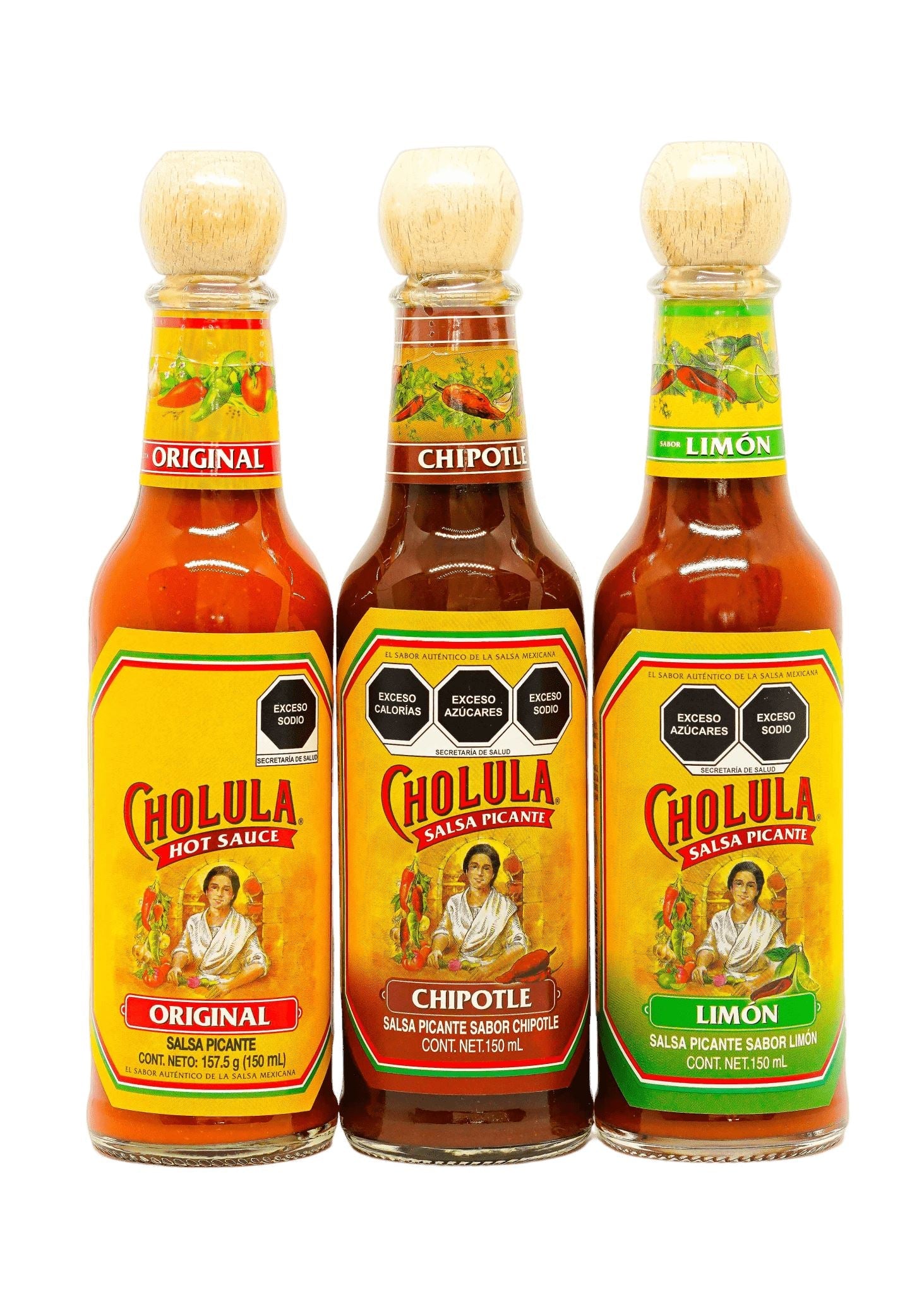 Cholula Chillie Lime (Limon) Hot Sauce 150ml
One of the most well known and popular sauces in Mexico. Cholula is one of those sauces that you should always have in your kitchen or on your table!
If you are looking for a refreshing burst of citrus mixed with a welcoming heat, then Cholula Chillie Lime Hot Sauce is the right choice. The delightful essence of lime is paired with arbol and piquin peppers and an infusion of spices. It's an absolute must on seafood, breakfast and even fruit.
This sauce is Gluten Free, Kosher, low in Sodium and Vegan friendly.
Scoville Heat Units: ~1000-2000
Brand: Cholula
Country of Origin: Mexico
Net Weight: 150ml
Share