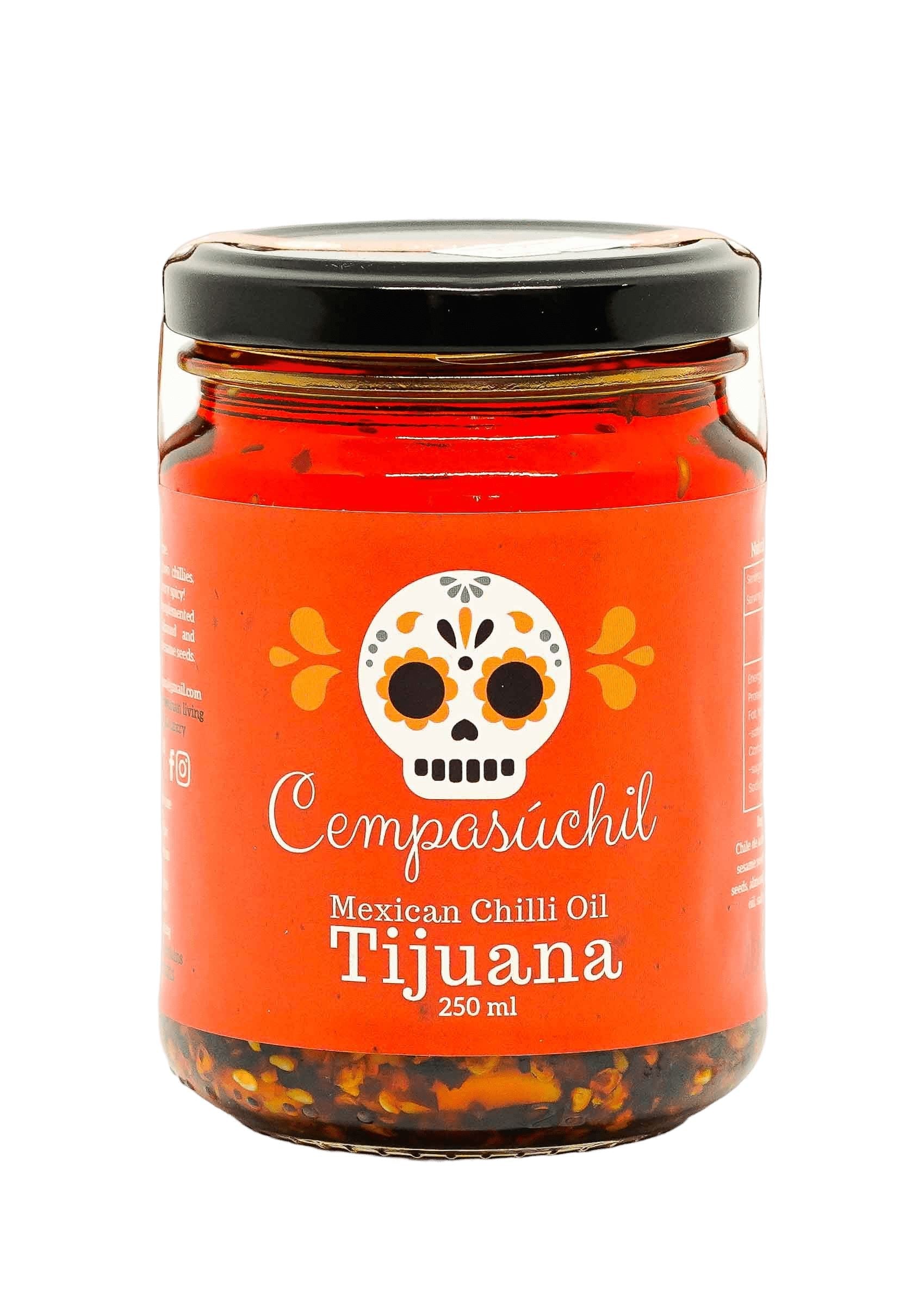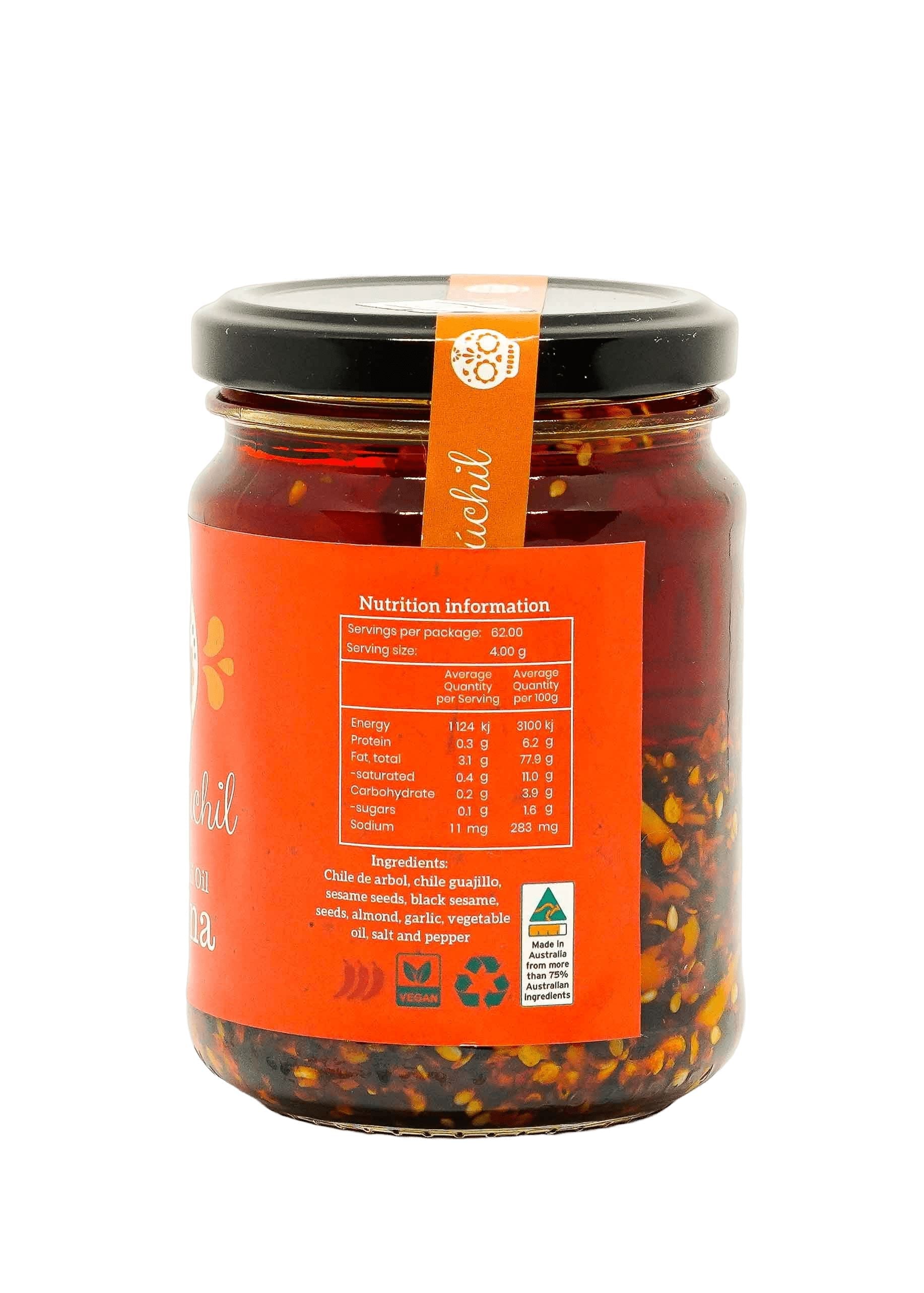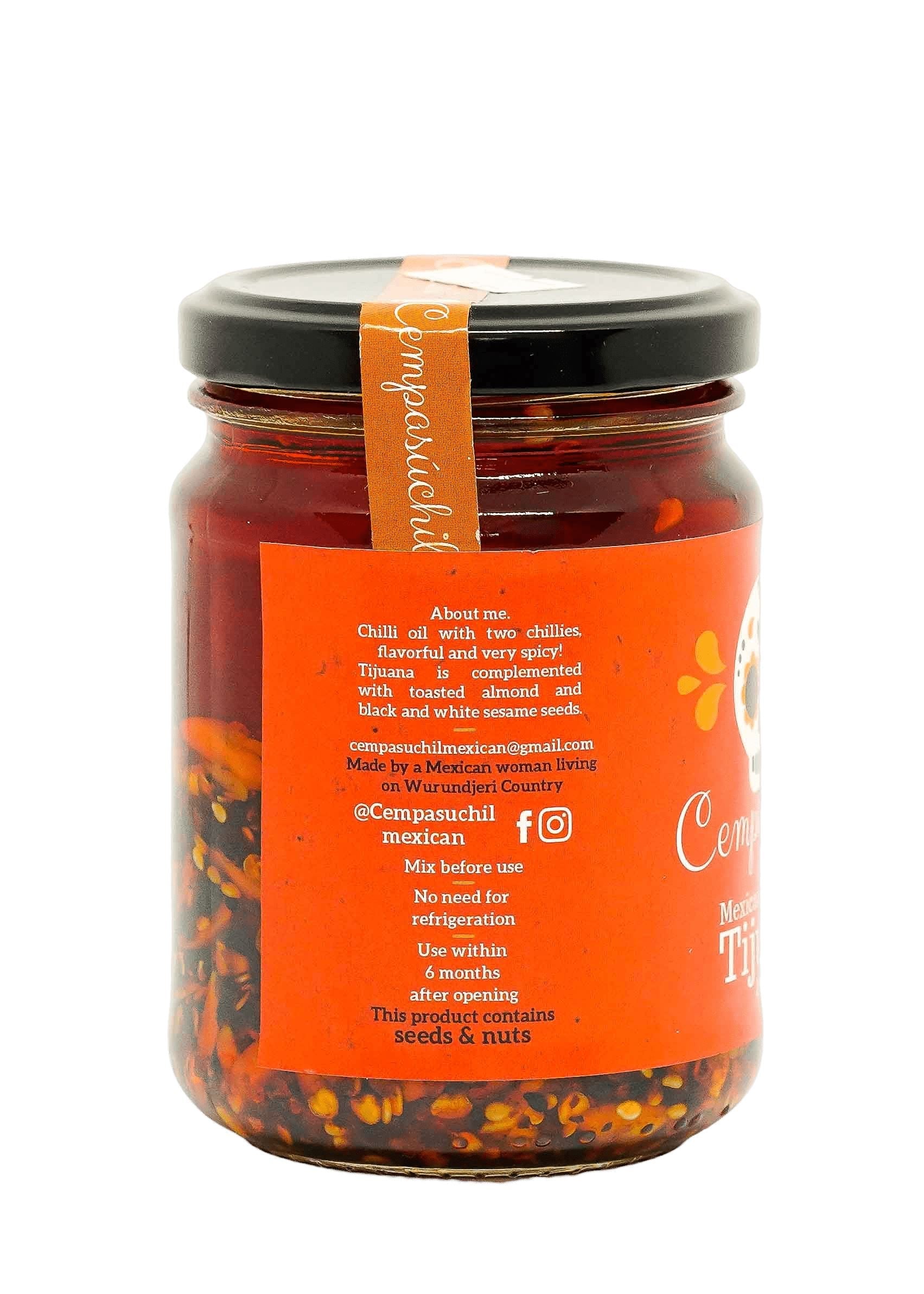 Cempasuchil Tijuana Salsa Macha - Chillie Oil 250ml
Cempasuchil Salsas Macha are typical Mexican Chillie oils, with seeds and nuts, made in Wurundjeri Country by Mexican hands.
These salsas are a Mexican condiment, used to top on dishes like quesadillas, tacos, pasta, vegetables, almost everything! 
Tijuana Salsa Macha is made with two chillies - Arbol & Guajillo-, garlic, vegetable oil, salt and pepper, complemented with toasted almonds, black and white sesame seeds.
Flavourful and very spicy! Tijuana is the hottest of the family of three, so be warned!!
Brand: Cempasuchil Mexican
Net Weight: 250ml
Share