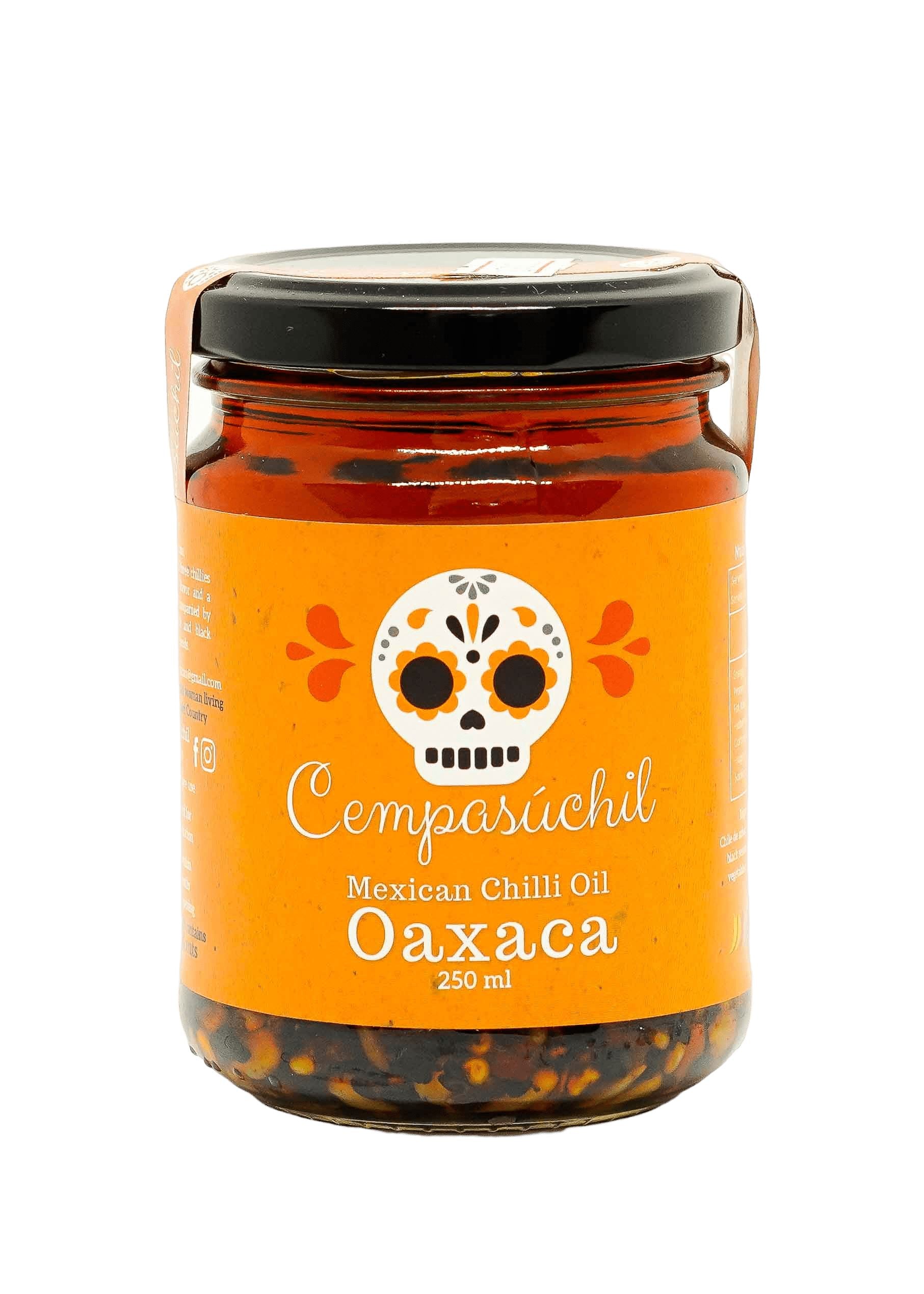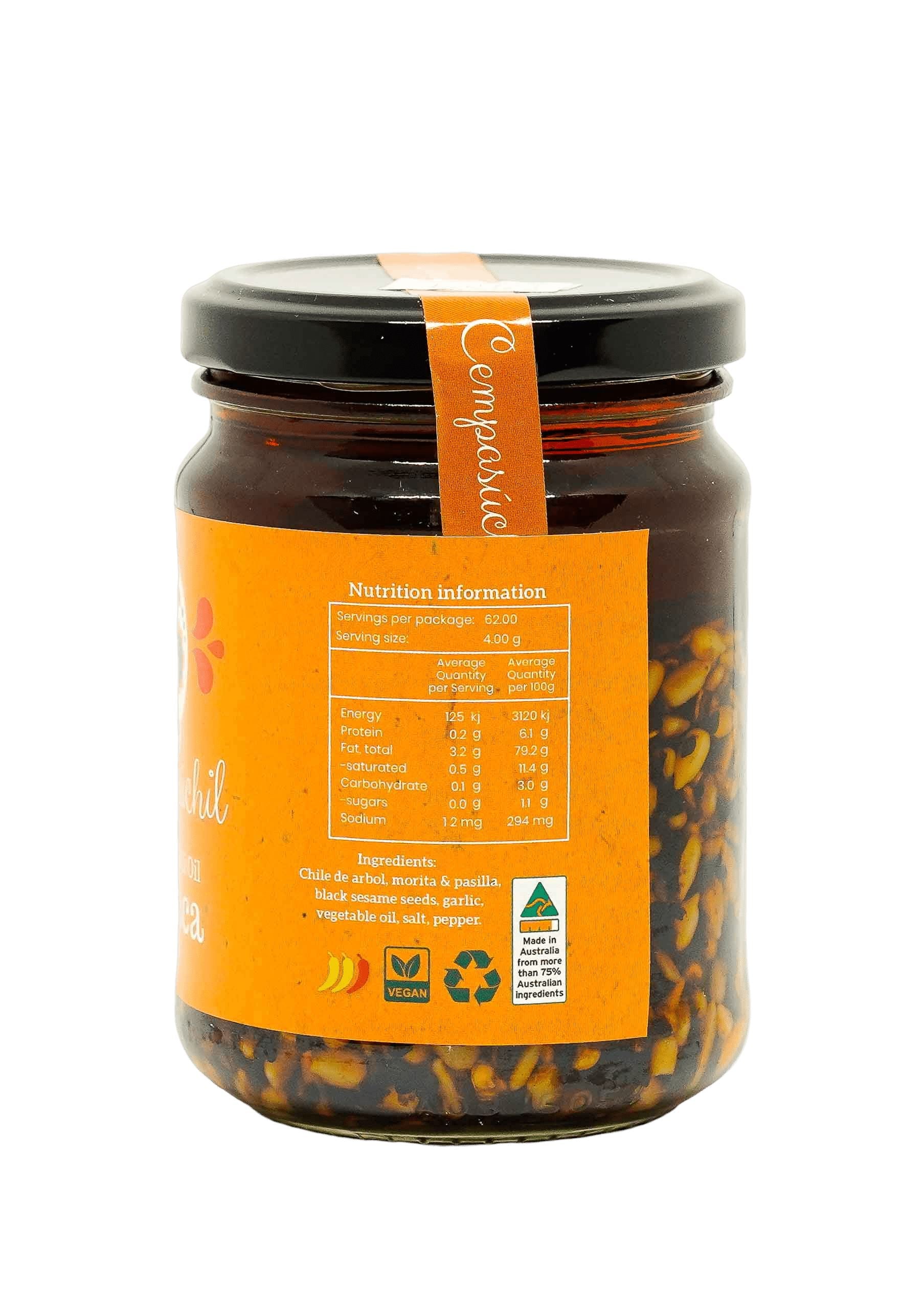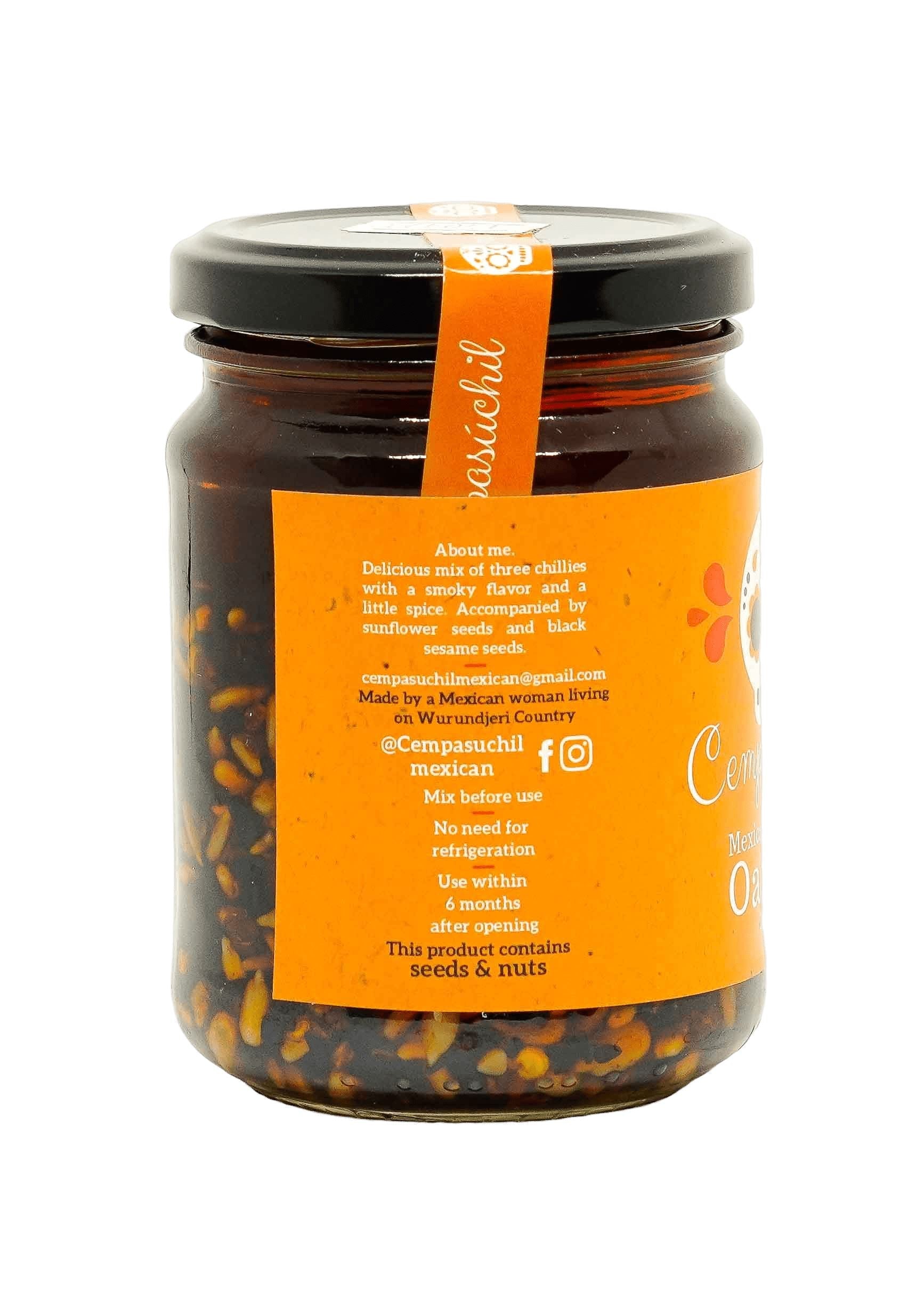 Cempasuchil Oaxaca Salsa Macha - Chillie Oil 250ml
Cempasuchil Salsas Macha are typical Mexican Chillie oils, with seeds and nuts, made in Wurundjeri Country by Mexican hands.
These salsas are a Mexican condiment, used to top on dishes like quesadillas, tacos, pasta, vegetables, almost everything! 
Oaxaca Salsa Macha is made with three chillies - Arbol, Morita & Pasilla -, garlic, vegetable oil, salt and pepper, accompanied by sunflower and black sesame seeds.
Oaxaca is the mildest of the family of three, with a beautiful smoky flavour.
Brand: Cempasuchil Mexican
Net Weight: 250ml
Share