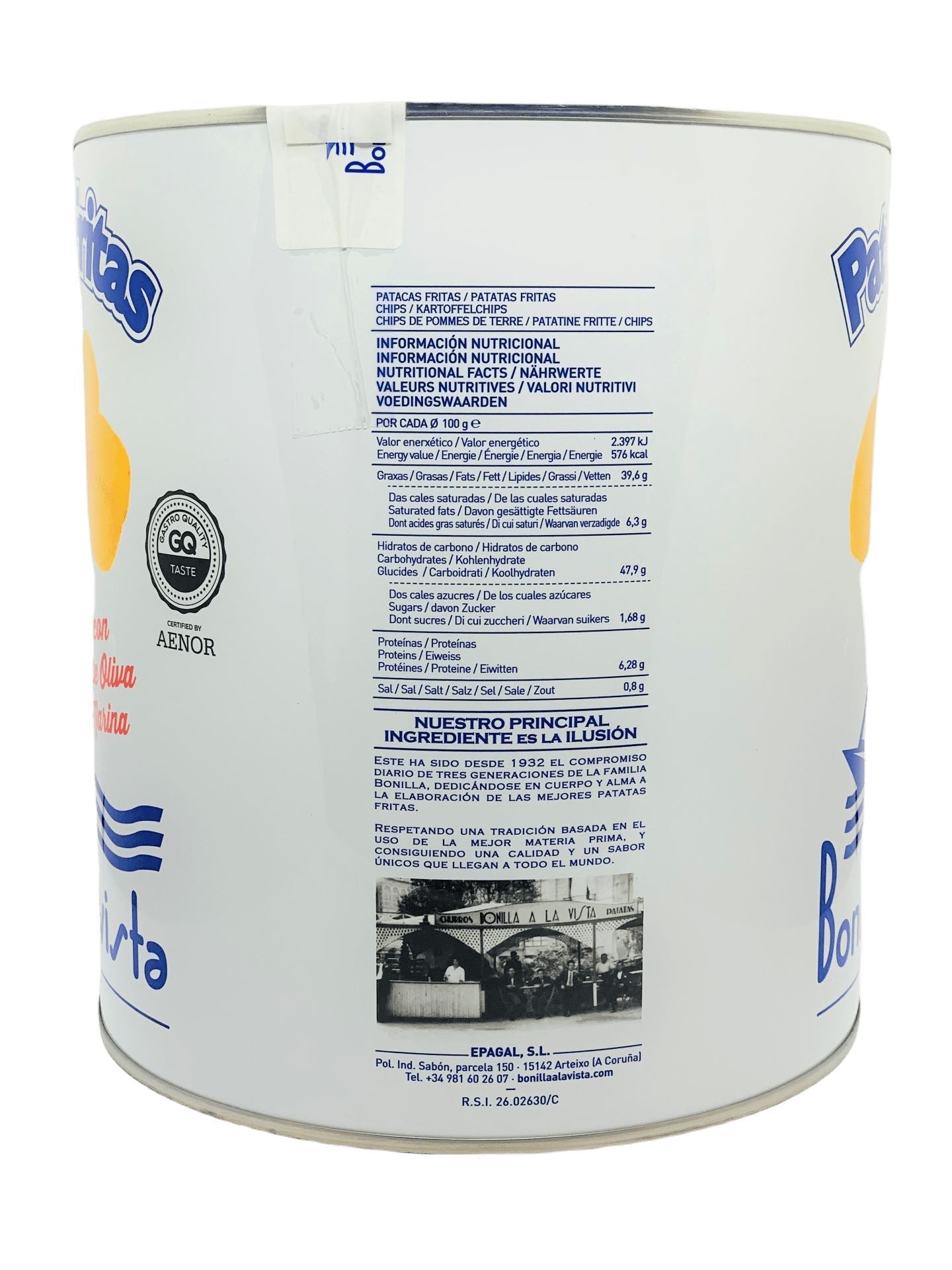 Bonilla a la Vista Potato Chips (patatas fritas) 500g
IMPORTANT DISCLAIMER: Due to product size, extra shipping fees may apply. Shipping fees at checkout only consider 1 (one) unit per order by itself; if more units or other products are included within your order, shipping fees for those extra units might be charged separately. We will get in touch once order is processed.
Best Before 12/Dec/2023
Bonilla a la Vista Patatas Fritas, produced in Spain for over 80 years, are gourmet crisps for all occasions. These are the ultimate must have potato chip, world famous for good reason. The finest selected potatoes grown in the Galician hills, cooked in top quality olive oil and sea salt are the perfect combination.
No additives and gluten free. Packed in 500g collector and reusable tins. A delicious, natural crisp!
Brand: Bonilla a la Vista
Country of Origin: Spain
Net Weight: 500g
Share