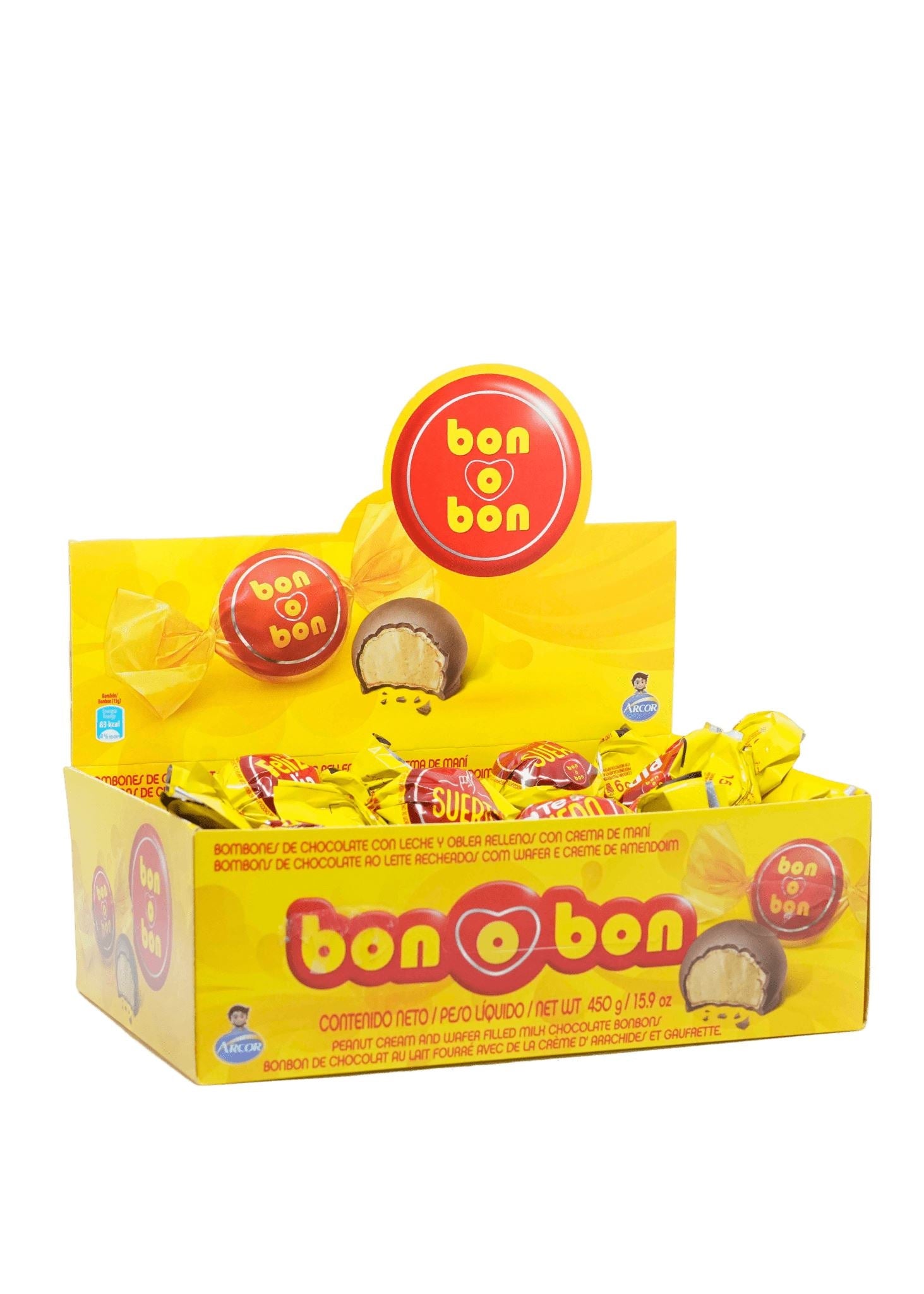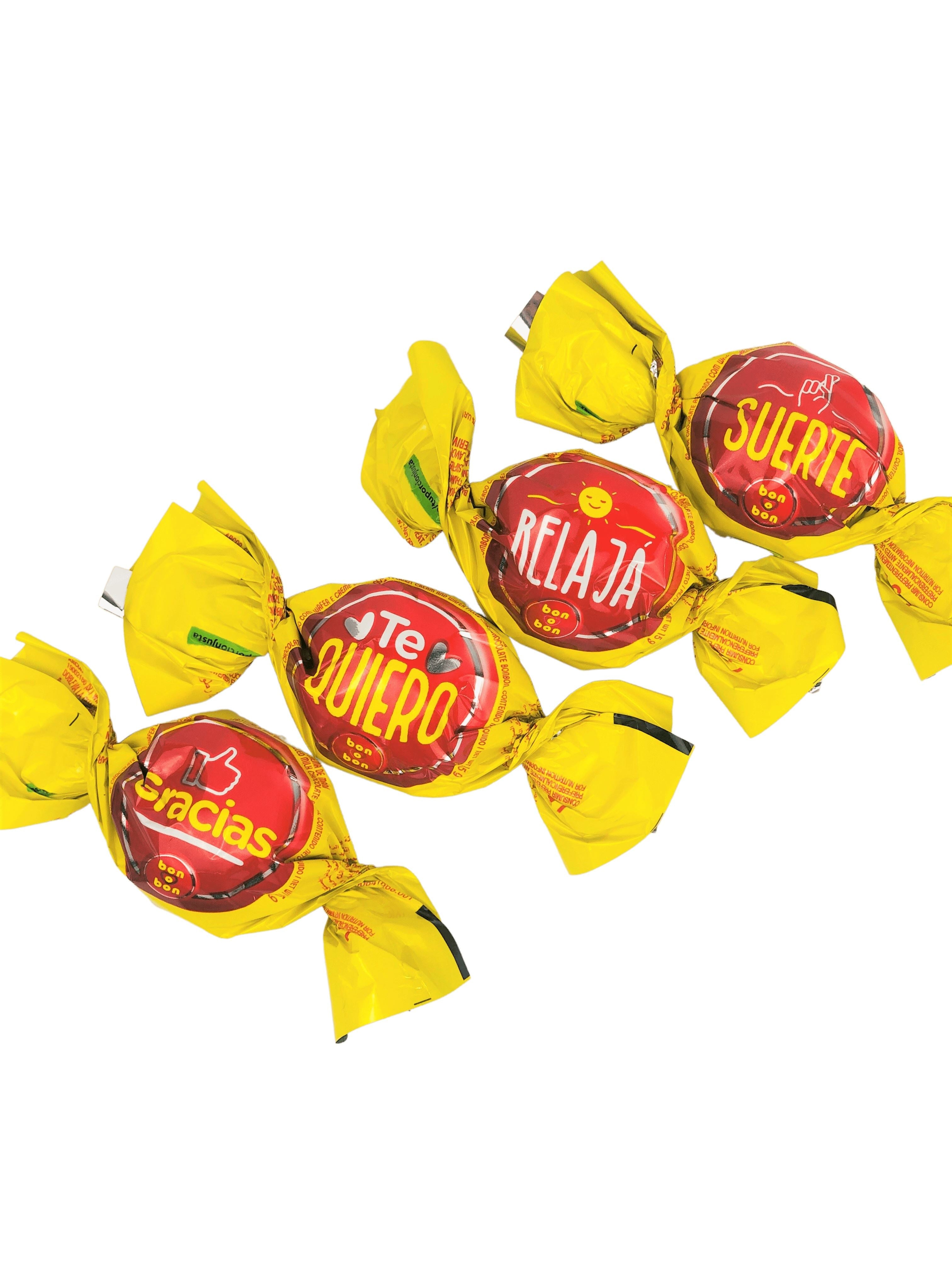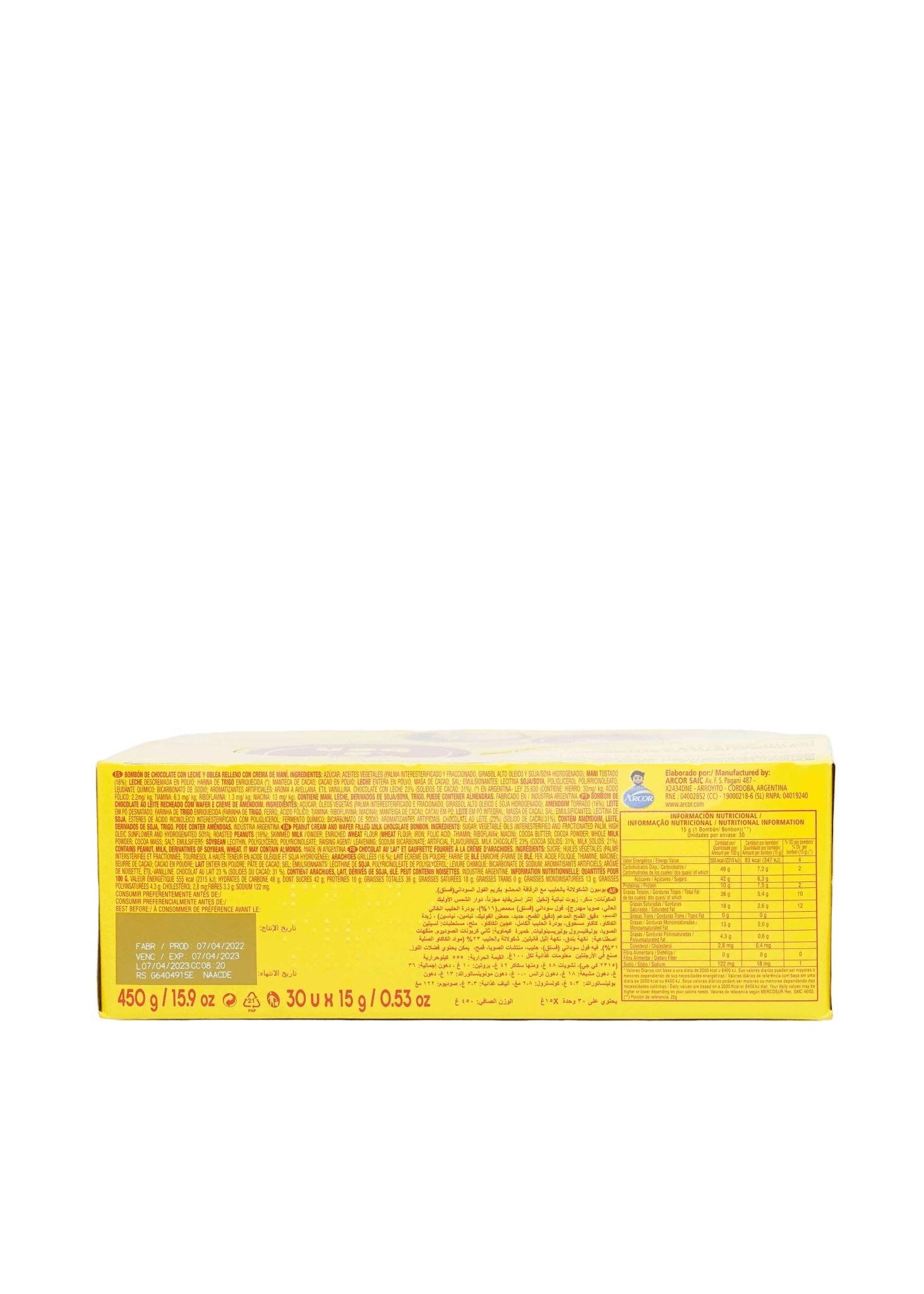 Bon o Bon - Chocolate bonbon with Peanut filling 15g
Bon o Bon is a traditional Argentinian snack. It is an unique combination of smooth peanut cream filling surrounded by a gentle crisp wafer which is then covered in rich milk chocolate, crunchy on the outside and soft inside!
Bon o Bon is one of the most famous brands of the Argentinian company Arcor. It was introduced in 1984 and soon after it became an international product sensation. Bon o bon is a leader in the bonbon market in its home country while at the same time it exports 70% of its production to more than 60 countries across 6 continents.
Best Before May 2024
Brand: Bon o Bon

Country of Origin: Argentina
Net Weight: 15g
Share