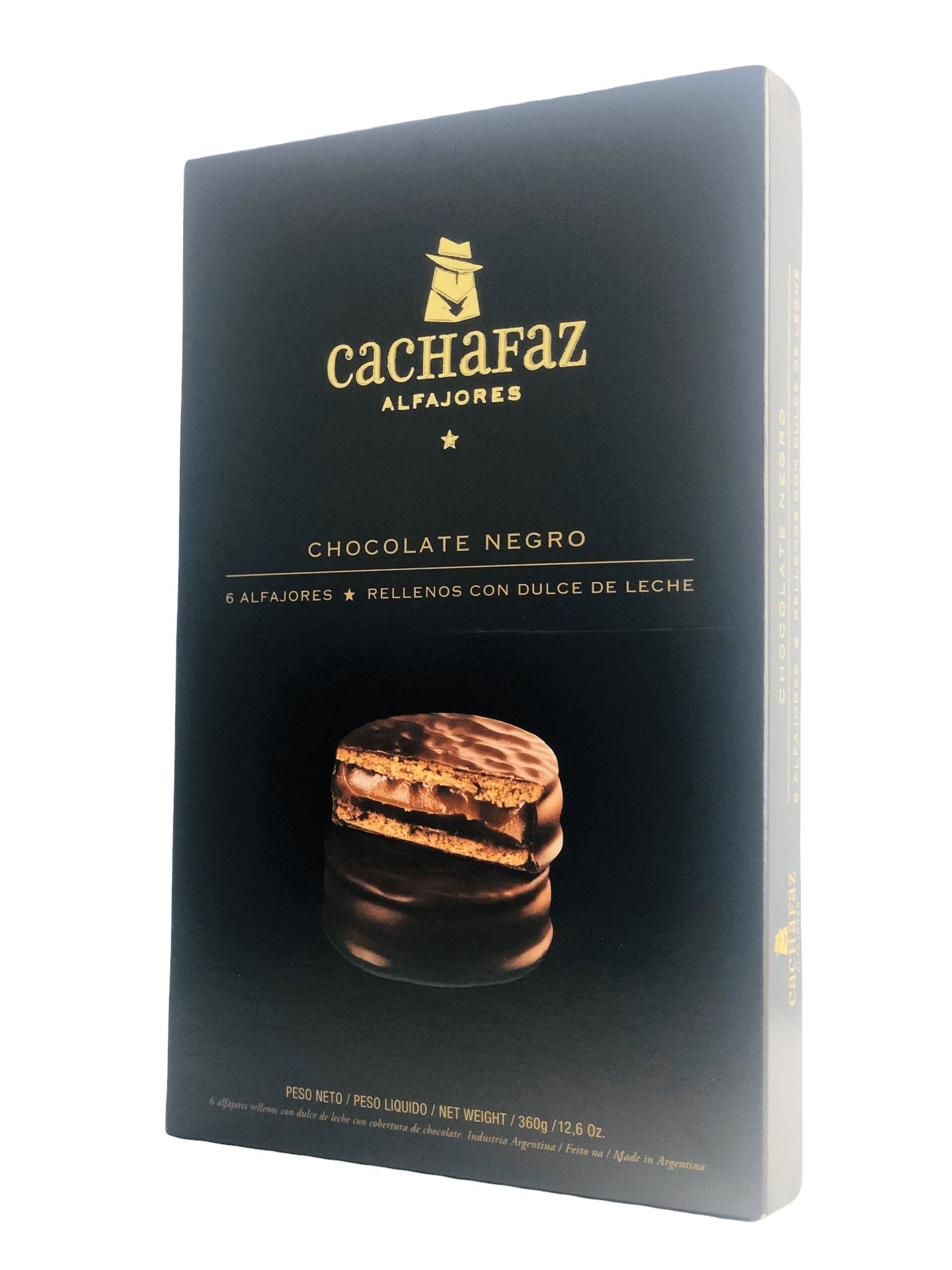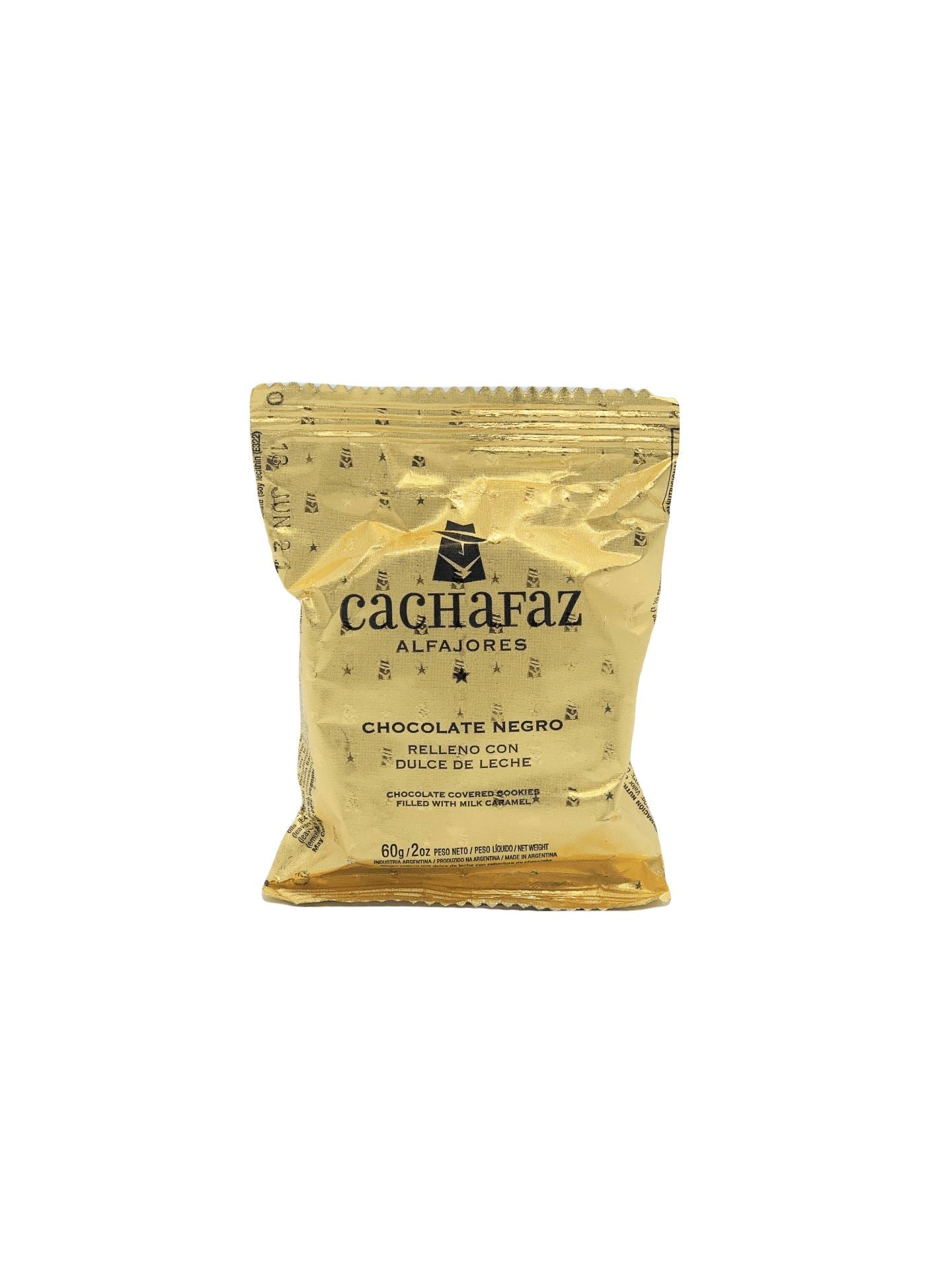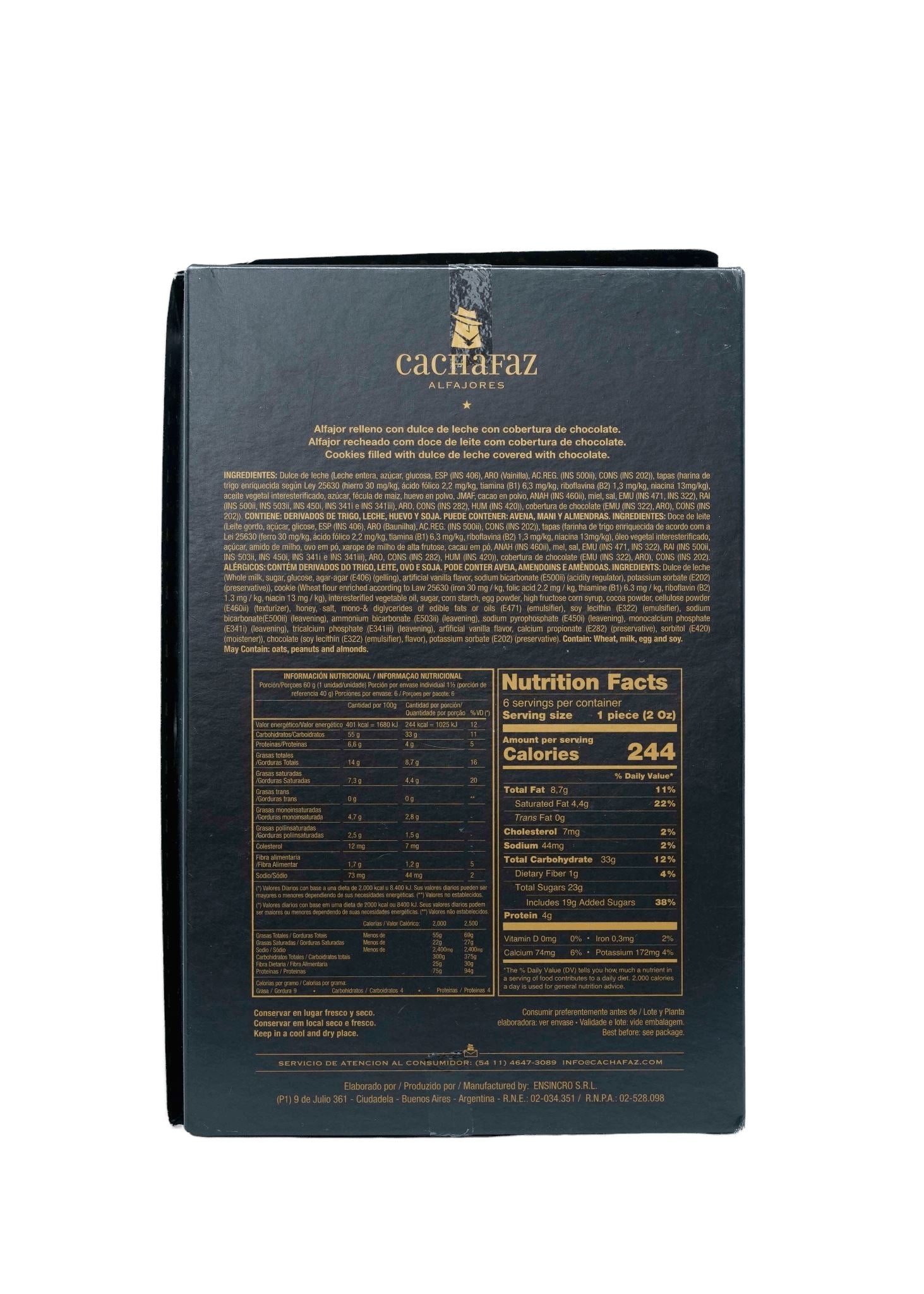 Cachafaz Dark Chocolate Alfajor (Argentinian Cookie) 60g / 360g
Cahafaz Alfajores are a wonderful Argentinian dessert that features two melt-in-your-mouth biscuits with dulce de leche sandwiched in between them, covered with the most delicious dark chocolate.

Cachafaz is a young brand of no more than 12 years old. The company started selling "Alfajores de Maicena", but slowly made their name known by placing their classic Alfajor on the list of the best of the country. Now it is a leader brand and they expanded their products selling all different types of alfajores, cookies and Dulce de Leche.
Alfajores can be found all over the world, from Spain to most countries in South America. Argentina forms the largest center of alfajores consumption today, where you can find them at every kiosko (kiosk) and panaderia (bakery).
The Argentinians eat alfajores at any time of the day, whether that be as a breakfast pastry, a snack with coffee or an evening treat. 
Also called dulce de leche cookies, if you've never tried them, you're missing out!
Available per unit & box x6
Best Before 28/Nov/23 - Before placing your order please check the delivery time frame for your location against the Best Before. We won't be responsible for claims if the product arrives to your location after the BB or any delays caused by the courier. Thank you.
* Please note that these premium alfajores contain no preservatives. They are best before from 1 to up to 2 months after shipping from Argentina. Check the best before in the package. Always keep them in a cool & dry place. 
Brand: Cachafaz
Country of Origin: Argentina
Net Weight: 60g/alfajor
Share