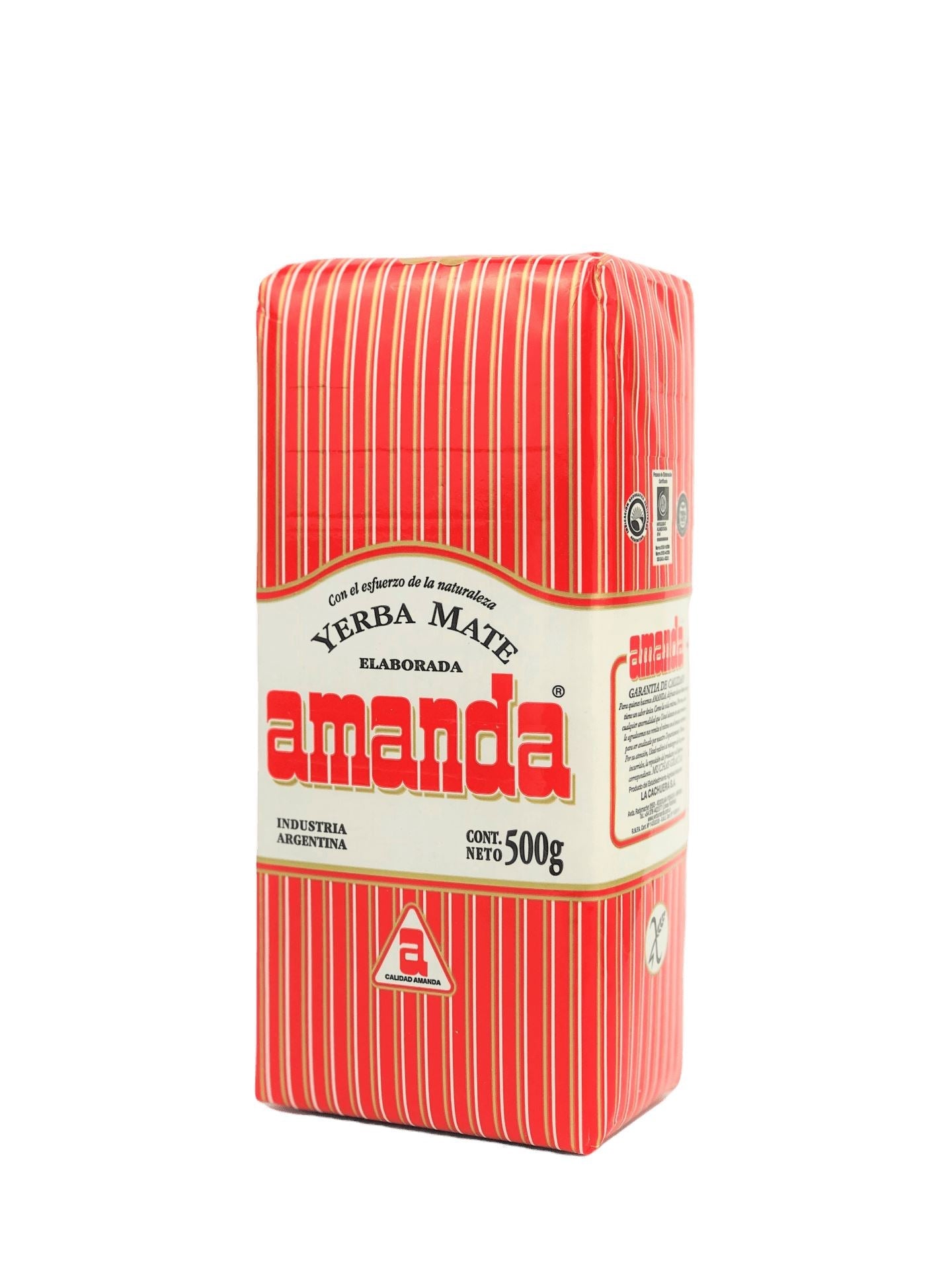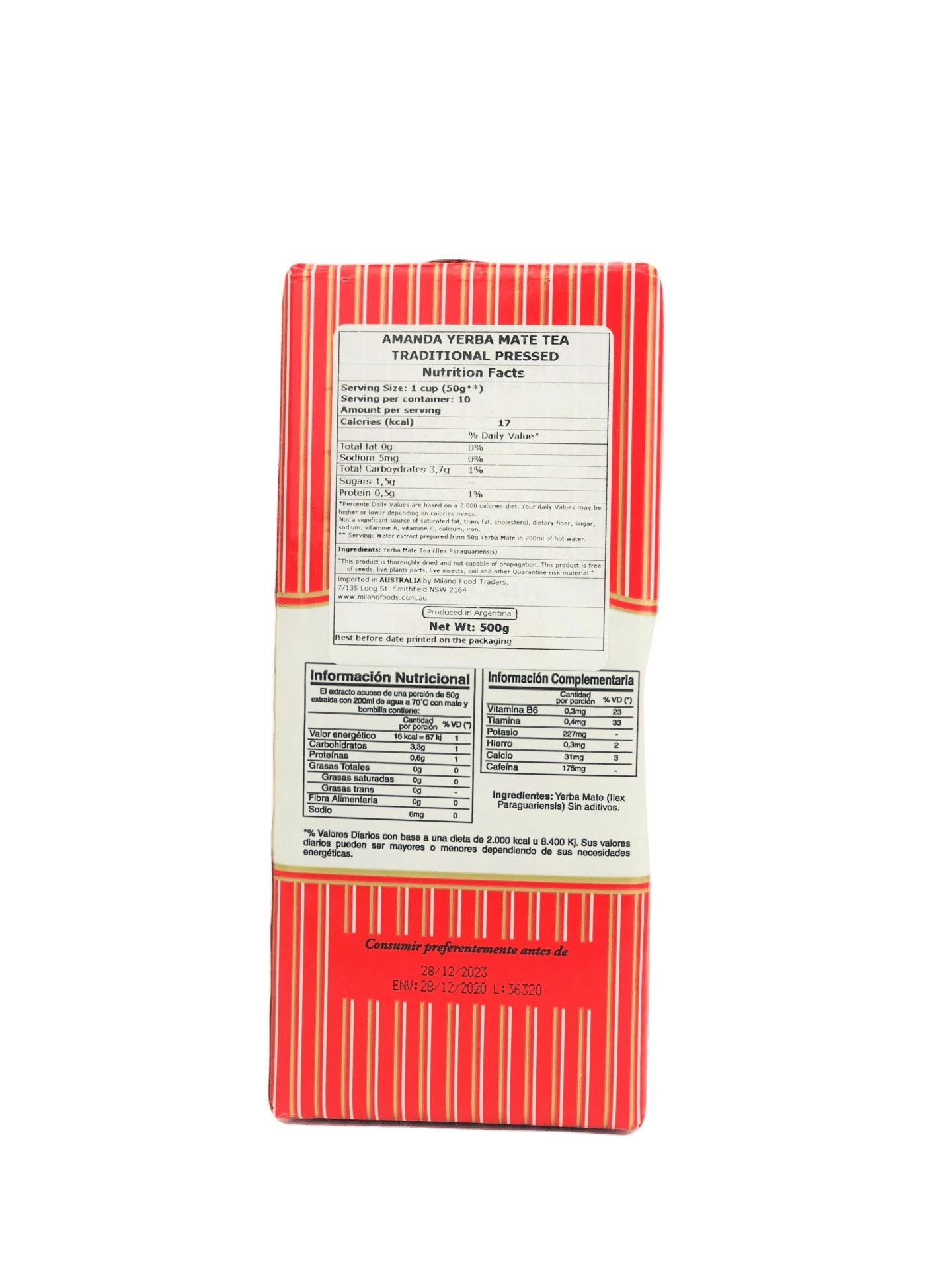 Yerba Mate Amanda - Traditional Pressed 500g
Yerba Mate Amanda is the most ancient operating company from the province of Misiones (Argentina), with more than 90 years of experience in Yerba Mate production. They produce top quality products that combine both tradition and technological innovation.
Yerba Mate Amanda flavour stays strong throughout most of the mate. 
This variant is the Amanda Traditional Yerba Mate with leaves and stems in a pressed packaging.
Brand: Yerba Mate Amanda 
Country of Origin: Argentina
Net Weight: 500g
Share