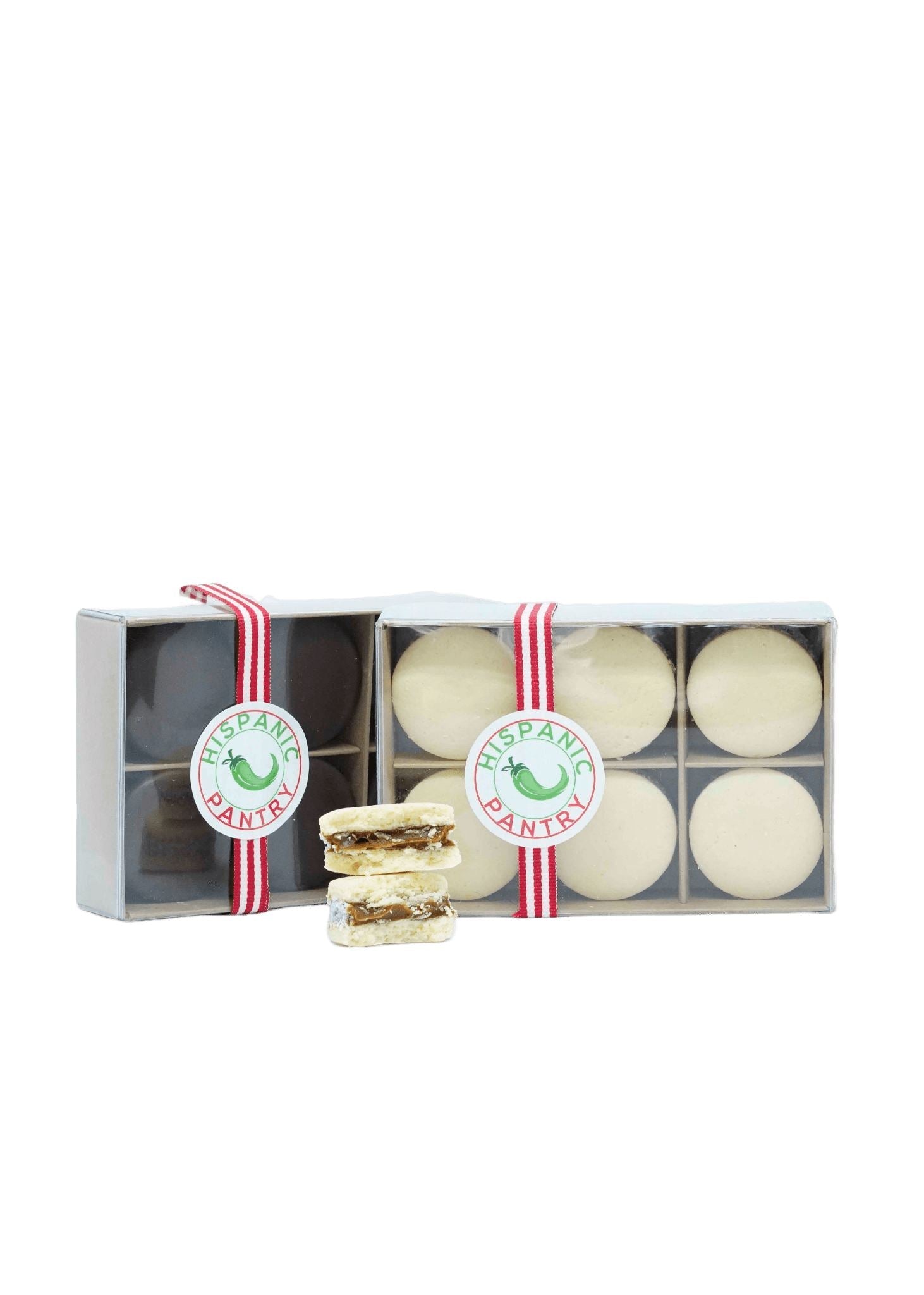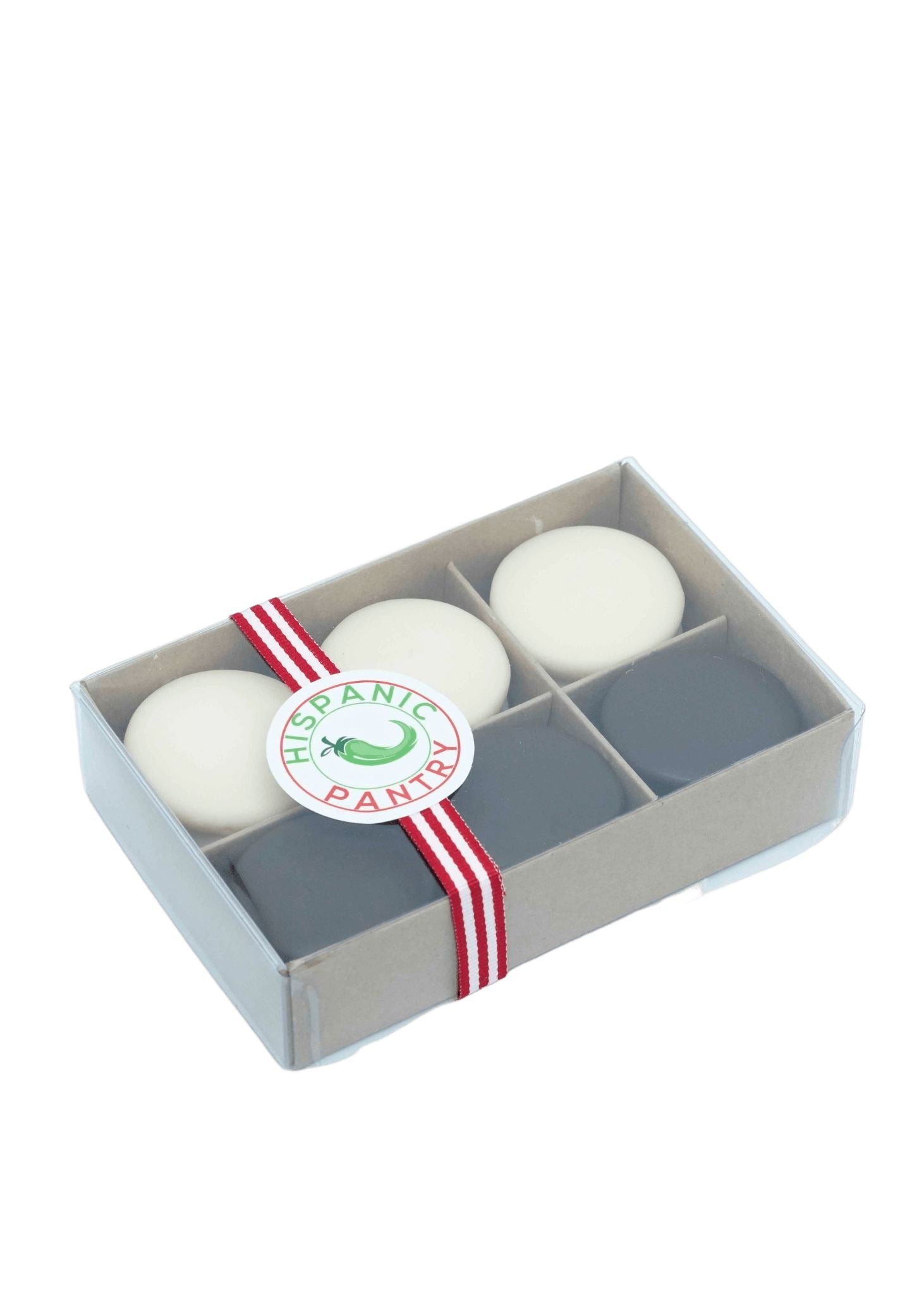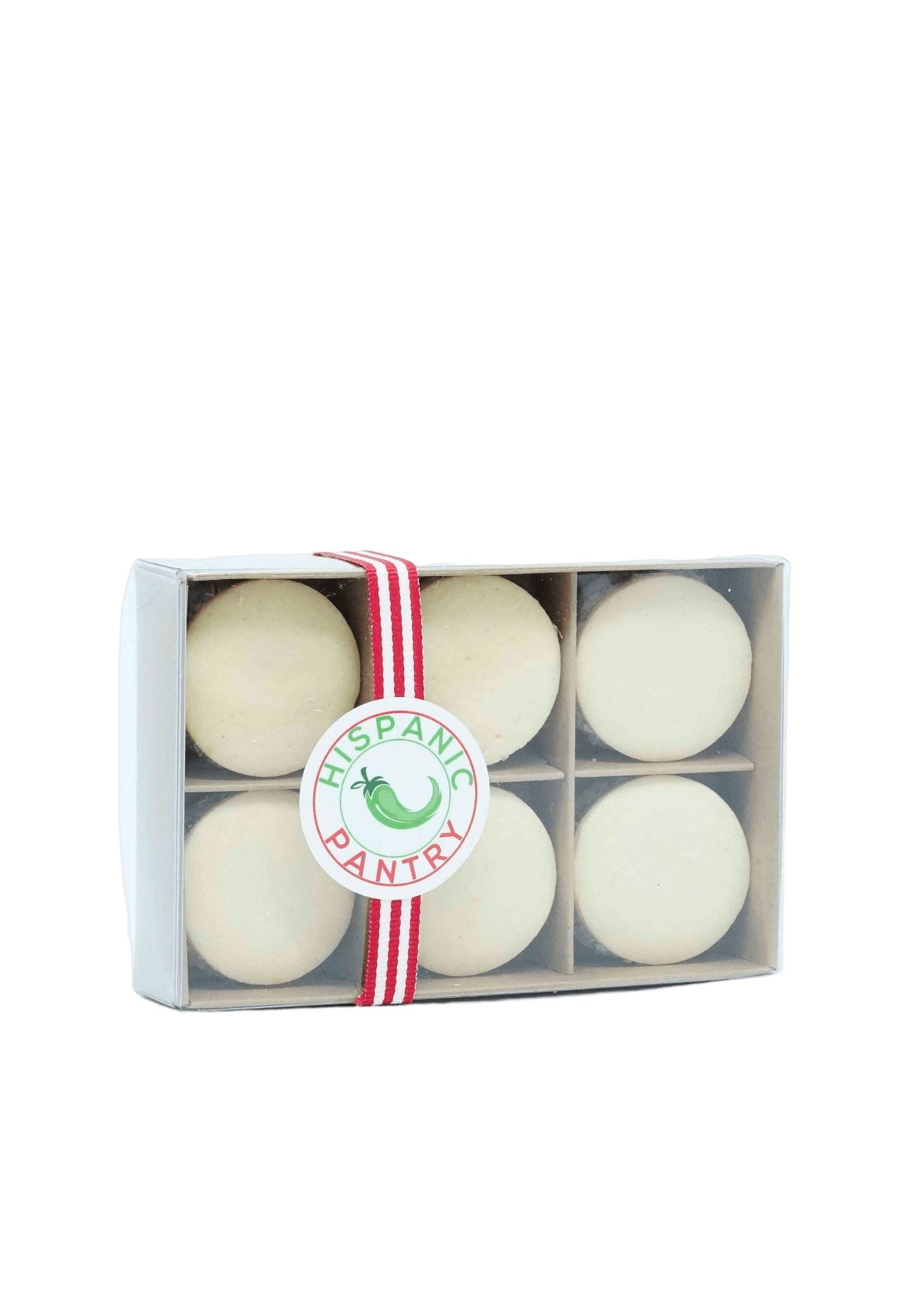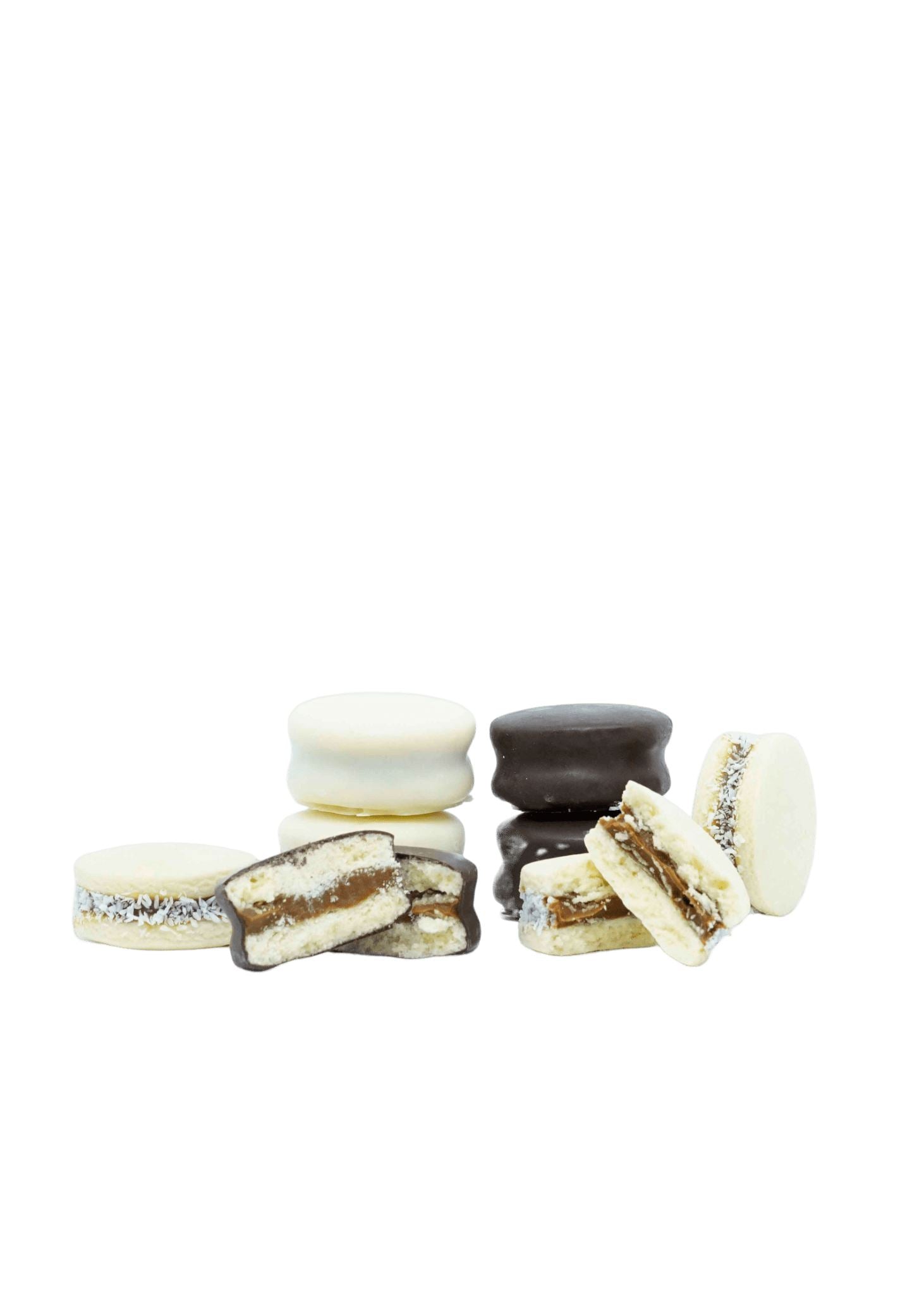 Mini Alfajores (Argentinian Cookie) - Box of 6
Alfajores are a delicious sandwich cookie filled with soft caramel (dulce de leche) and dipped in either white or dark chocolate or covered in coconut shreds. 
Alfajores can be found all over the world, from Spain to most countries in South America. Argentina forms the largest center of alfajores consumption today, where you can find them at every kiosko (kiosk) and panaderia (bakery).
The Argentinians eat alfajores at any time of the day, whether that be as a breakfast pastry, a snack with coffee or an evening treat. 
Also called dulce de leche cookies, if you've never tried them, you're missing out!
Ingredients: butter, sugar, egg, baking powder, vanilla extract, cornflour, flour, milk, cream, chocolate/coconut. Contains: dairy, egg, gluten. 
* Please note that these premium alfajores contain no preservatives. They are best before up to 2 months after purchase. Best kept at room temperature. Can be kept frozen for up to 2 months.
Share