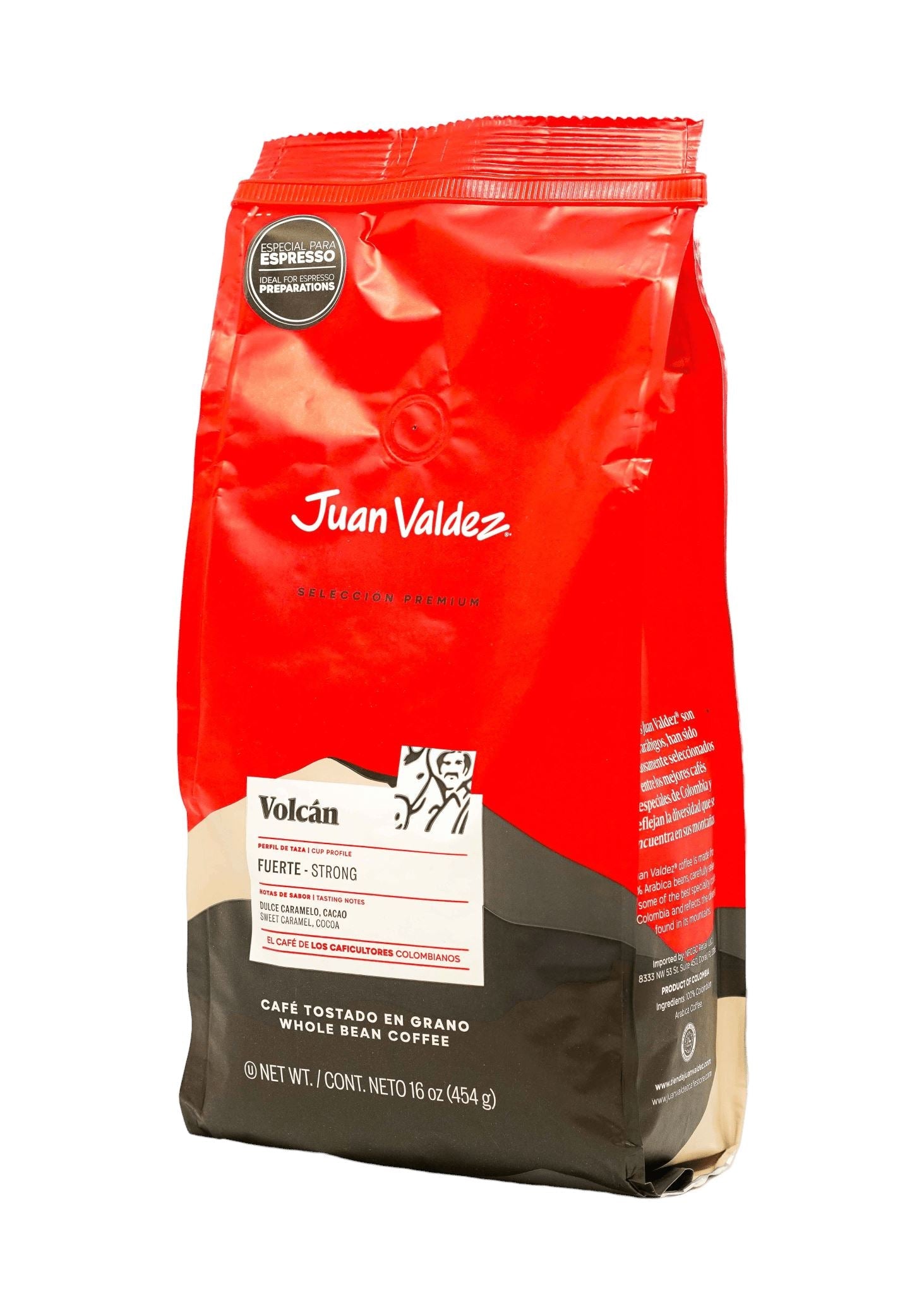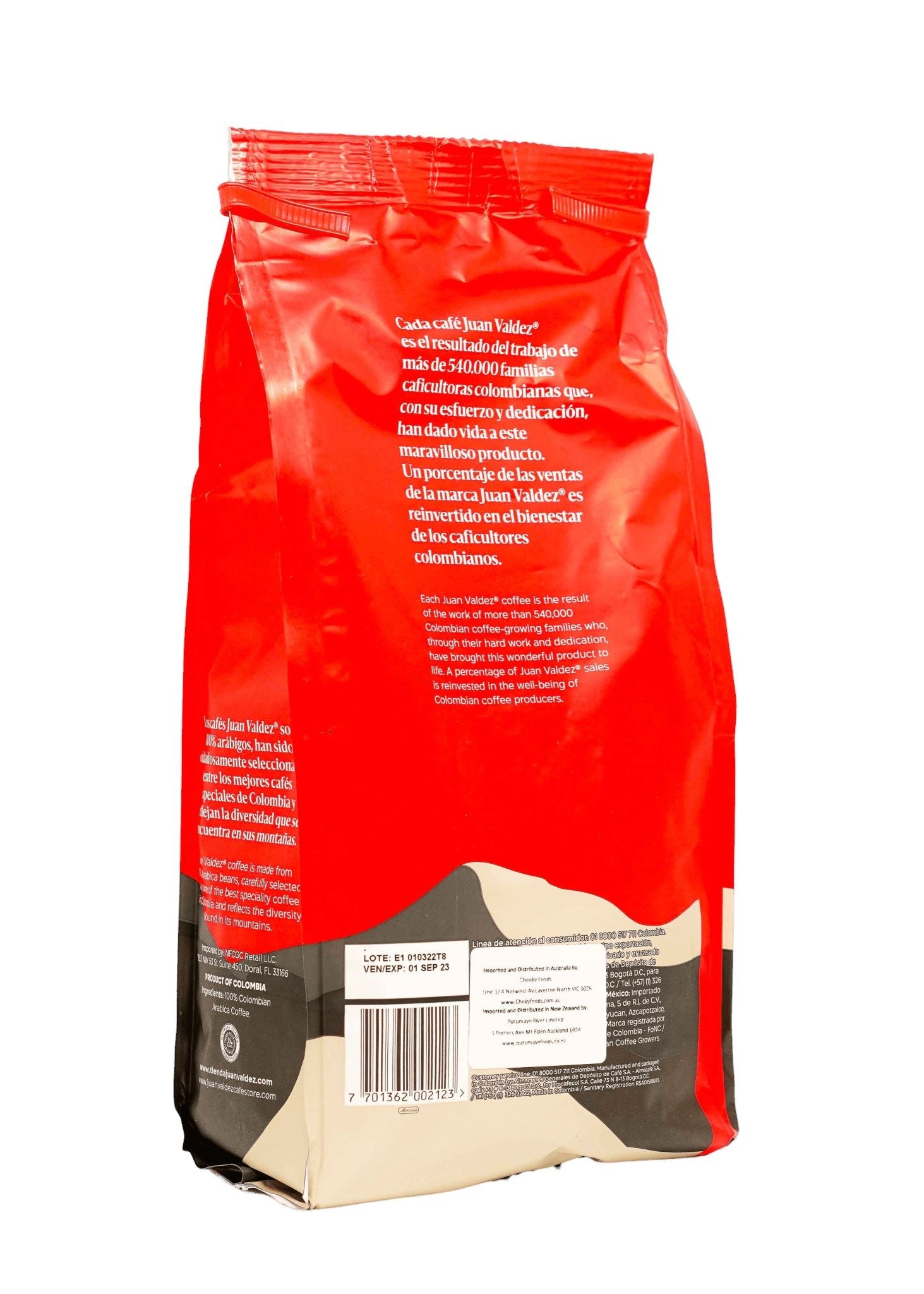 Juan Valdez Volcan Premium Whole Beans Coffee - 454g
Juan Valdez Premium Selection Coffees are original recipes developed for Juan Valdez by coffee experts. Each delicious coffee in this line offers a different cup profile with a wide variety of strengths and flavours.
Juan Valdez Volcan Premium is Ideal for dark roast and espresso lovers, Volcan is Juan Valdez strongest coffee. Its full body, mild bitterness, intense aroma, and long-lasting flavour are essential features for a perfect espresso.
An aromatic coffee that will surprise your palate.
Cup profile: Strong

Tasting notes: Sweet caramel and cocoa

Aroma: Very strong
Body: High
Acidity: Low
Best Before Mar 2024
Brand: Juan Valdez
Country of Origin: Colombia
Net Weight: 454g
Share